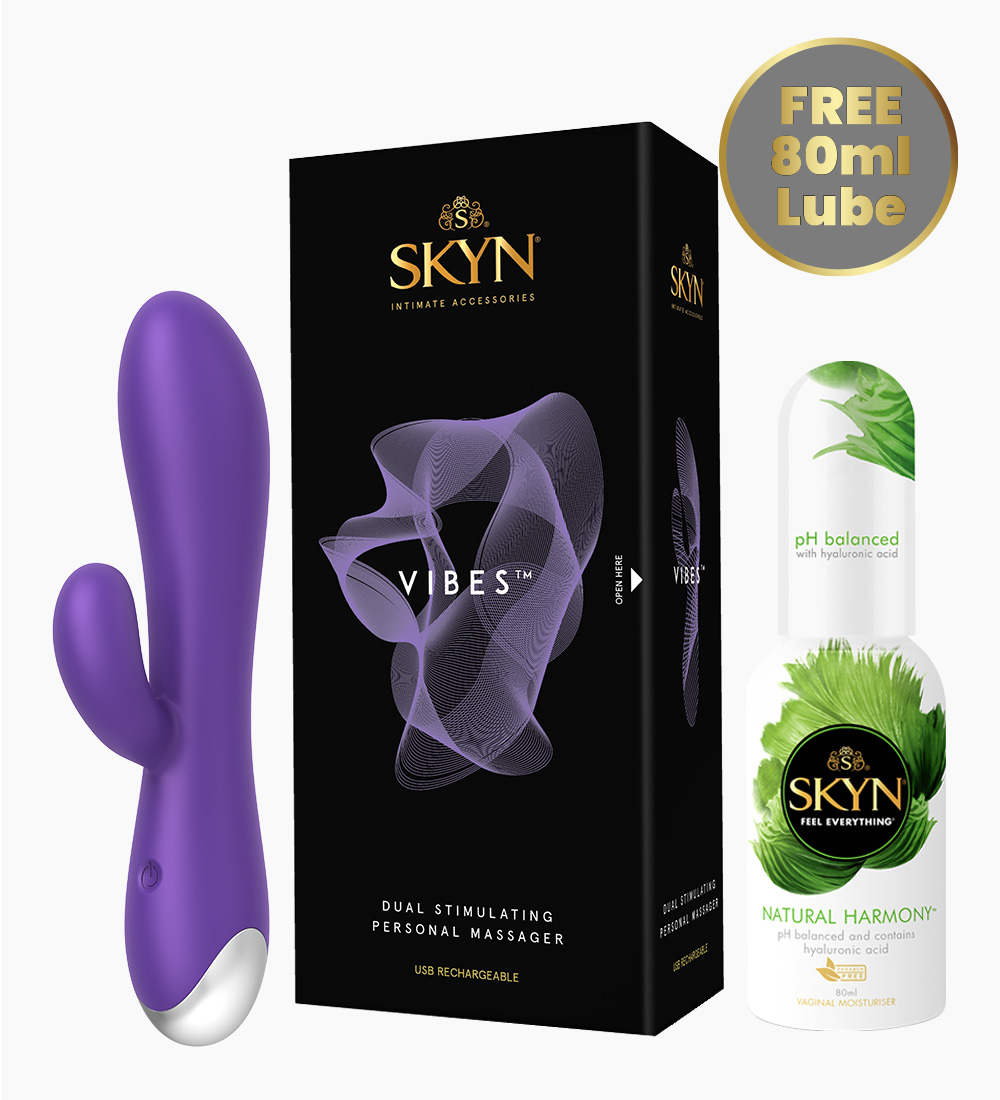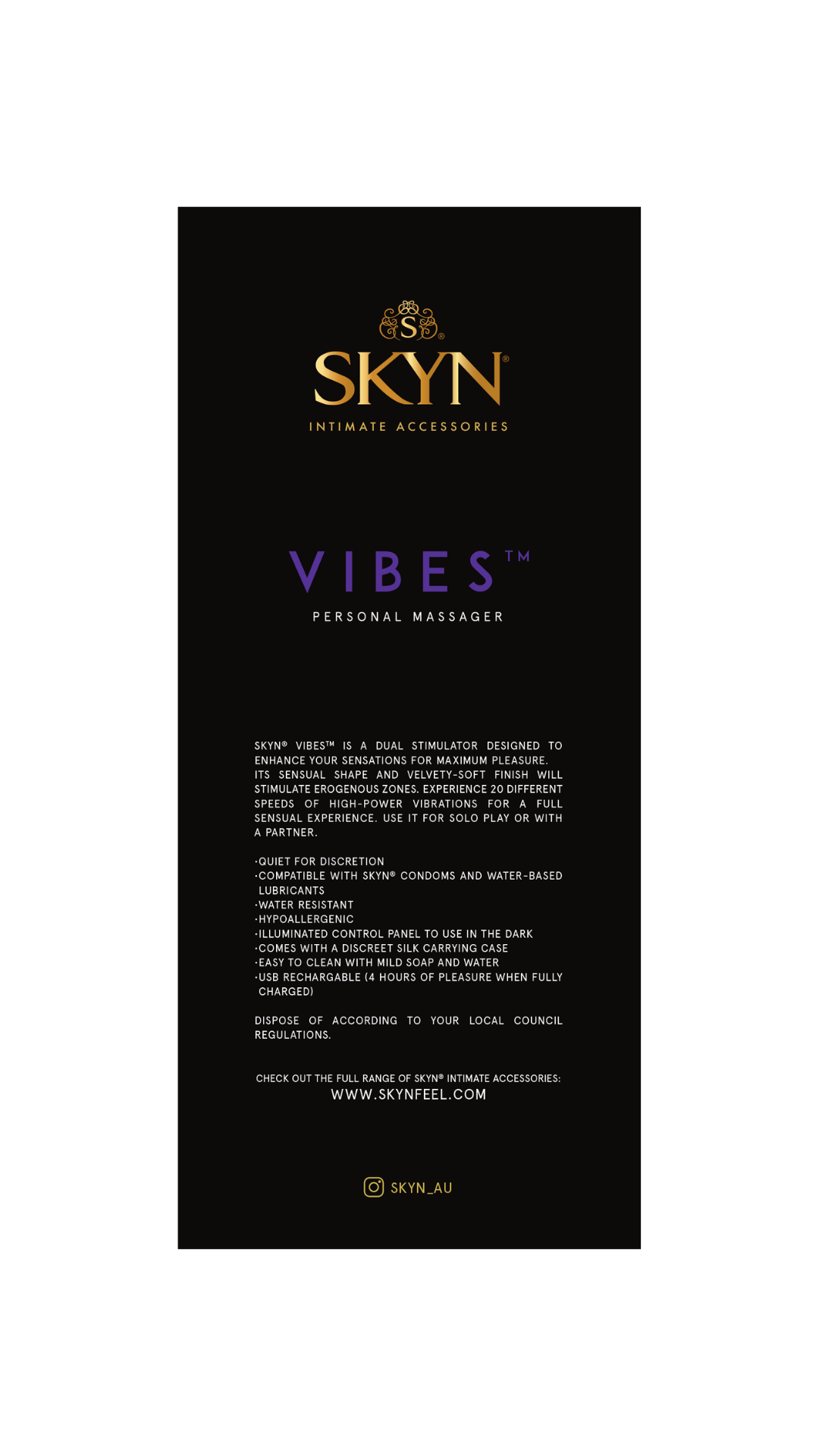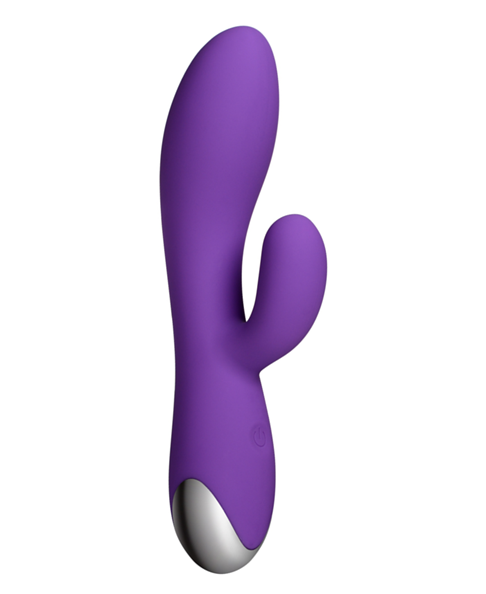 SKYN® Vibes Personal Massager + Natural Harmony Gel 80Ml
Premium personal massager
(Recommended Retail Price)
Marketplace
Our best products are everywhere
Product
Description
SKYN® Vibes is a dual stimulator designed to enhance your sensations for maximum pleasure. Its sensual shape and velvety-soft finish will stimulate erogenous zones
Experience 20 different speeds of high-power vibration for a full sensual experience. Use it for solo play or accessorize with a partner. Quiet for discretion
Can be used with SKYN® condoms and water-based lubricants
Illuminated control panel to use in the dark
SKYN® Vibes is a dual-stimulator designed to enhance your sensations for maximum pleasure. Its sensual shape and velvety-soft finish will stimulate erogenous zones. Experience 20 different speeds of high-power vibration for a full sensual experience. Use it for solo play or accessorise with a partner. Vibes can be used with SKYN® condoms and water-based lubricants. Vibes is water-resistant and has an illuminated control panel to use in the dark.
"

That's my first vibrator ever but WOW. I can't remember time when I felt that good. I don't have words to describe it.

"

JOANNA

talking about Vibes

"

This really gets the job done. It's a rabbit style vibe and is way better than the price would lead you to believe!! It gets you there fast.

"

"

Battery has a great lifespan and rarely needs to be charged. Multiple different settings, easy to use and very easy to clean.

"

SATISFIED CUSTOMER

talking about Vibes
We bundle, for your pleasure.
There's something to be said for a bundle of SKYN® products delivered to you – the endless exploration of pleasure and intimacy, with a partner or solo.
Save Money
Create more intimacy
Explore new things
Discreet Packaging
Vibes is so much

better

with...

Discover our large variety of SKYN condoms for skin on skin sensations.

Works Better with