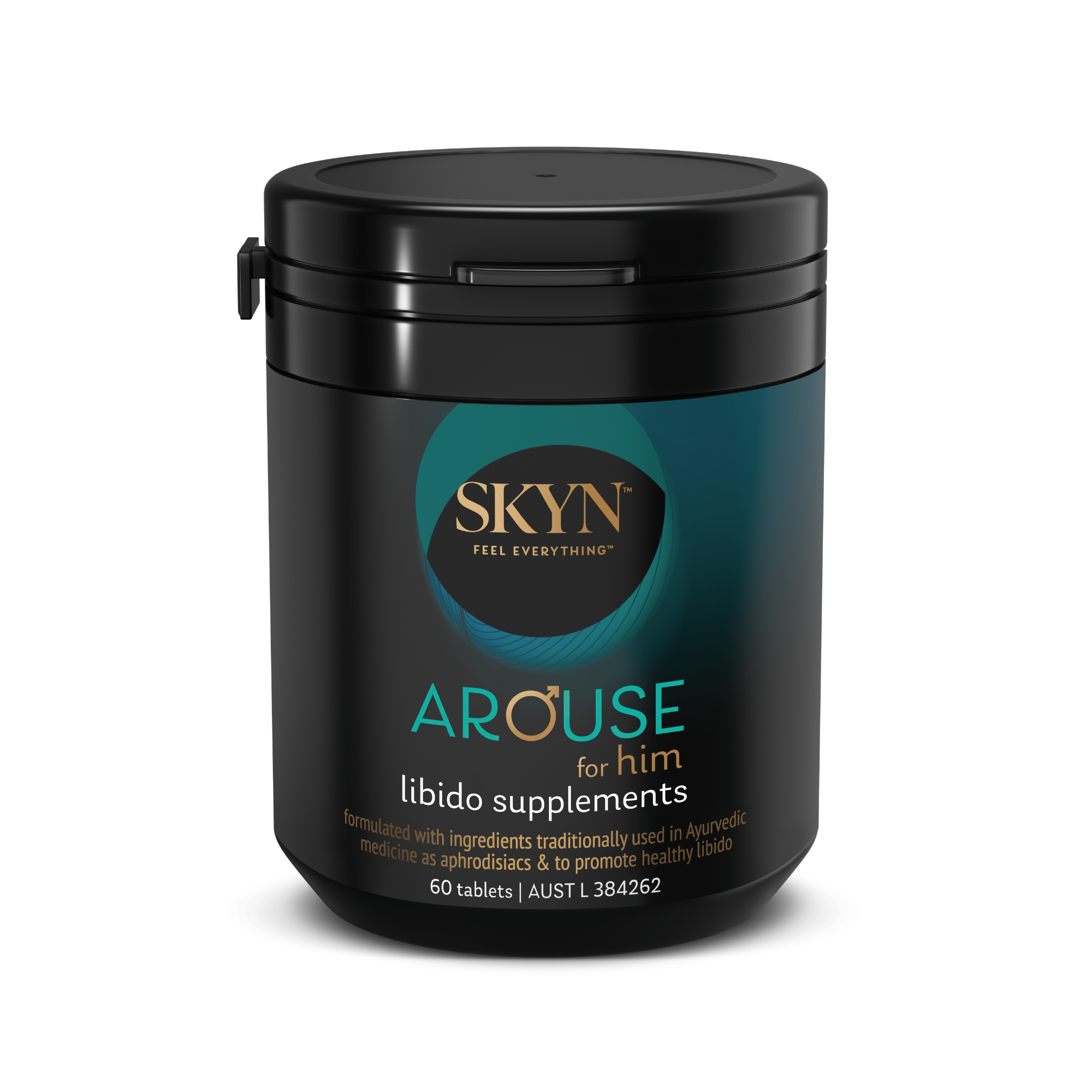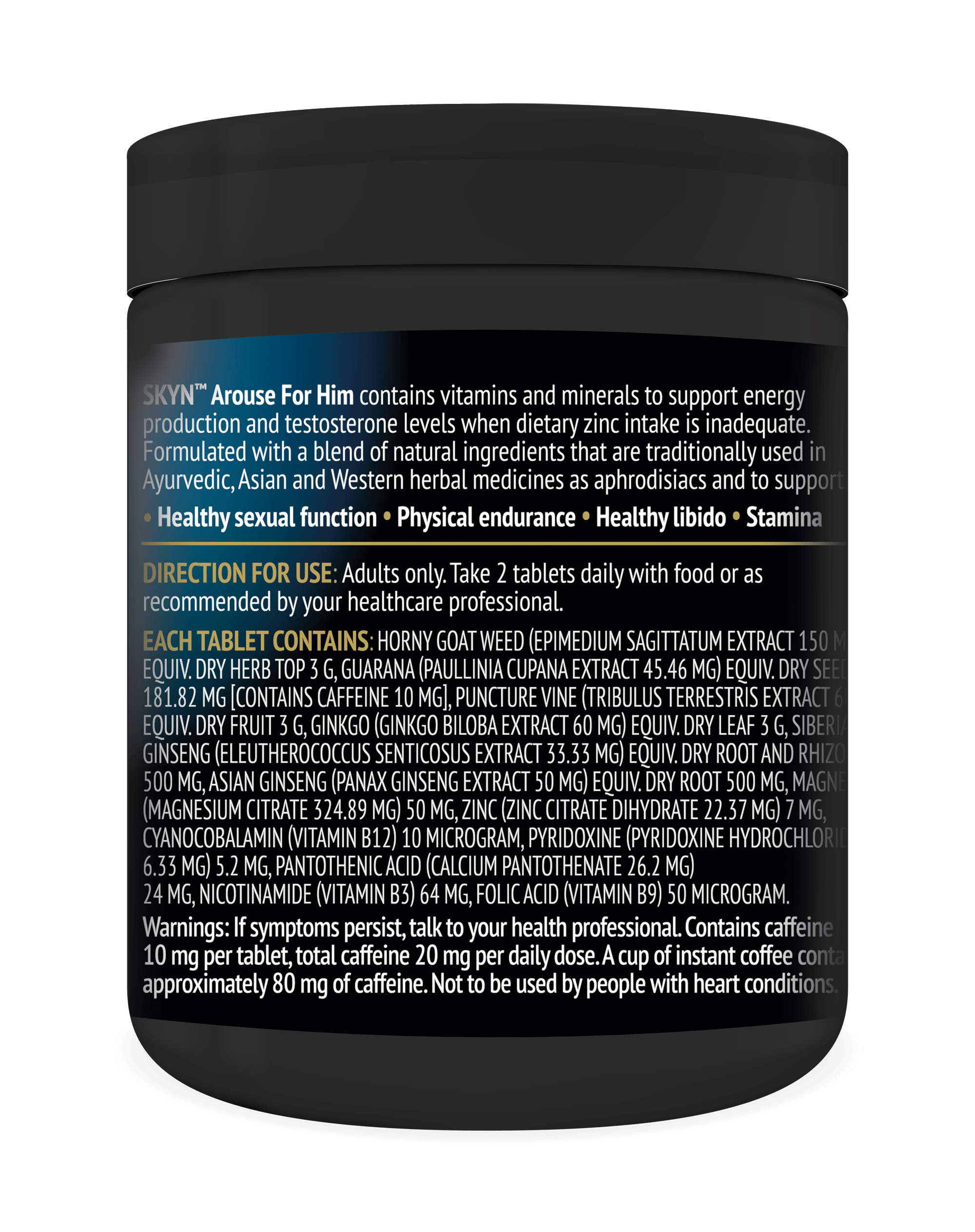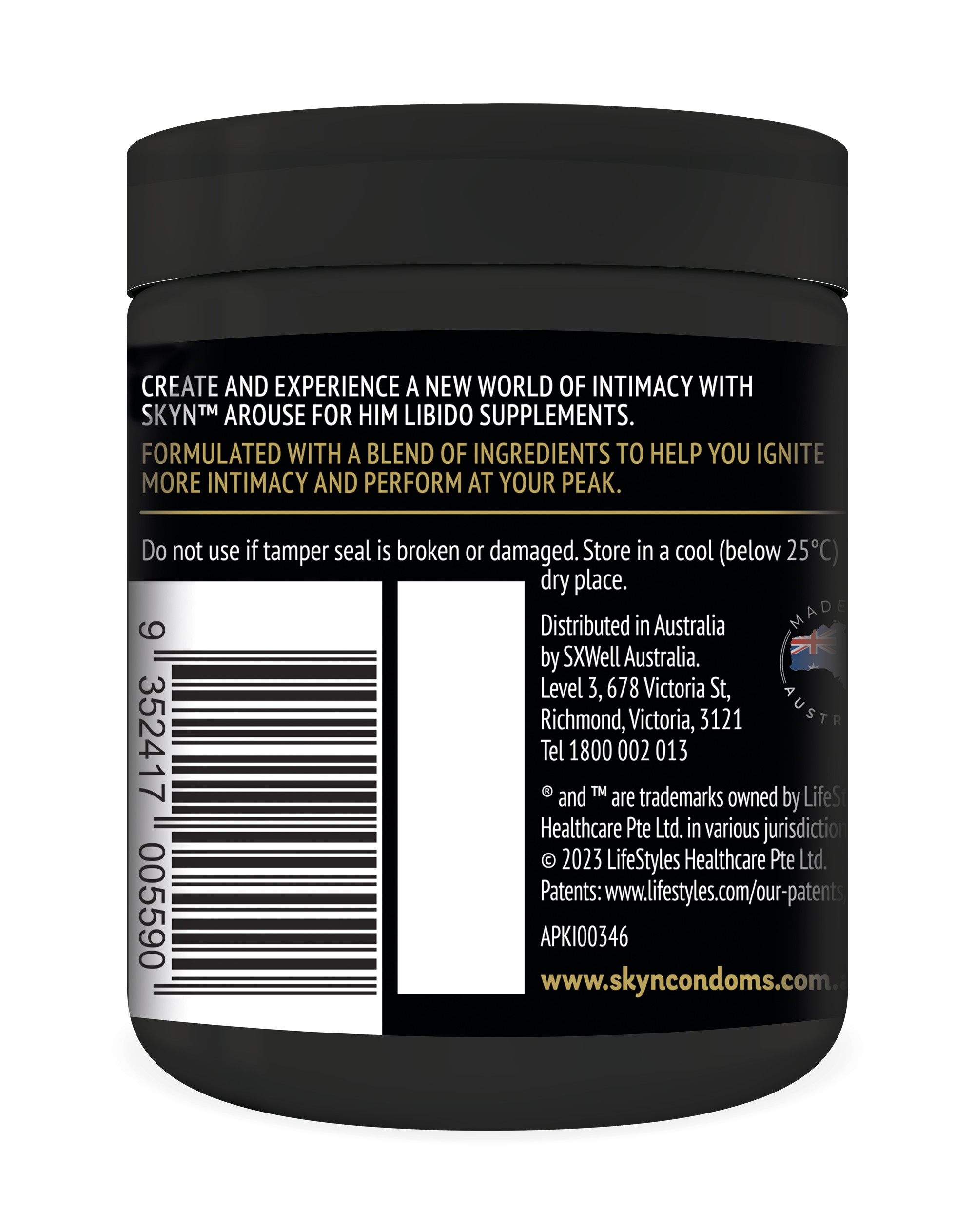 SKYN™ Arouse For Him Libido Supplements
formulated with Tribulus Terrestris, traditionally used in Ayurvedic medicine to promote healthy libido
Marketplace
Our best products are everywhere
Product
Description
ALWAYS READ THE LABEL AND FOLLOW THE DIRECTIONS FOR USE
Create and experience a new world of intimacy with SKYN™ Arouse for Him. Formulated with a blend of ingredients to help you ignite more intimacy and perform at your peak.
Contains vitamins and minerals to support energy production and testosterone levels when dietary zinc intake is inadequate. Formulated with a blend of ingredients:
- Tribulus Terrestris, traditionally used in Ayurvedic medicine to promote healthy libido
- Horny Goat Weed (Epimedium sagittatum), traditionally used in Traditional Chinese medicine to support healthy sexual function
- Panax Ginseng, traditionally used in Asian medicine to support physical stamina & cognitive function
- Siberian Ginseng (Eleutherococcus Senticosus), traditionally used in Western herbal medicine to relieve fatigue
- Ginkgo biloba, to support healthy blood circulation
- Zinc, B12, B6, B5, B3, B9, to support metabolic rate
- B6, B5, B3, to support energy production
- Zinc, to support testosterone level when dietary intake is inadequate
- Magnesium, to support muscle function & bone health
Directions: Take 2 tablets daily with food or as recommended by your healthcare professional. Not to be used by people with heart conditions. If you are pregnant or considering becoming pregnant, do not take without consulting a health professional
We bundle, for your pleasure.
There's something to be said for a bundle of SKYN® products delivered to you – the endless exploration of pleasure and intimacy, with a partner or solo.
Save Money
Create more intimacy
Explore new things
Discreet Packaging
SKYN™ Arouse For Him supplements are so much better with…

Discover our large variety of SKYN condoms for skin on skin sensations.