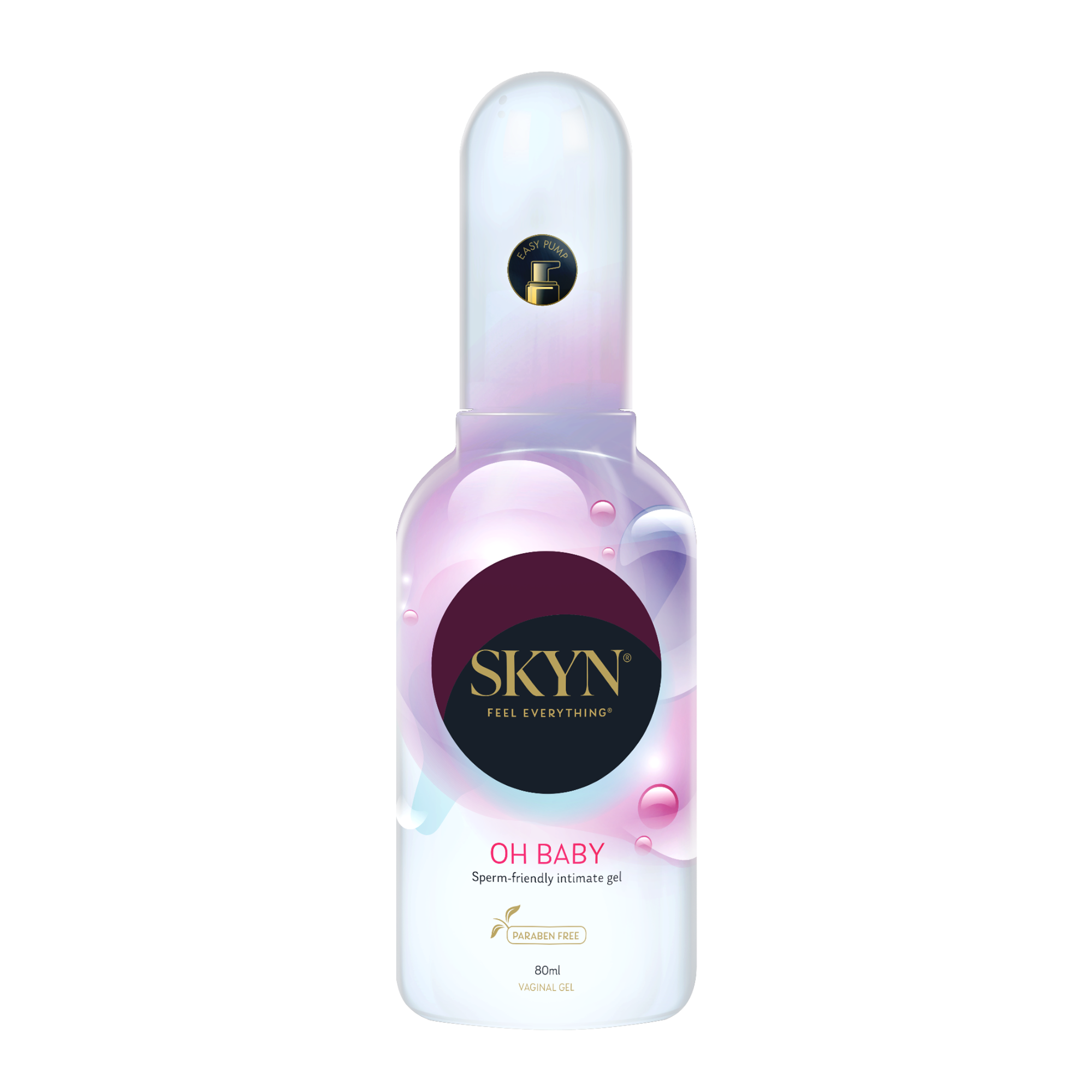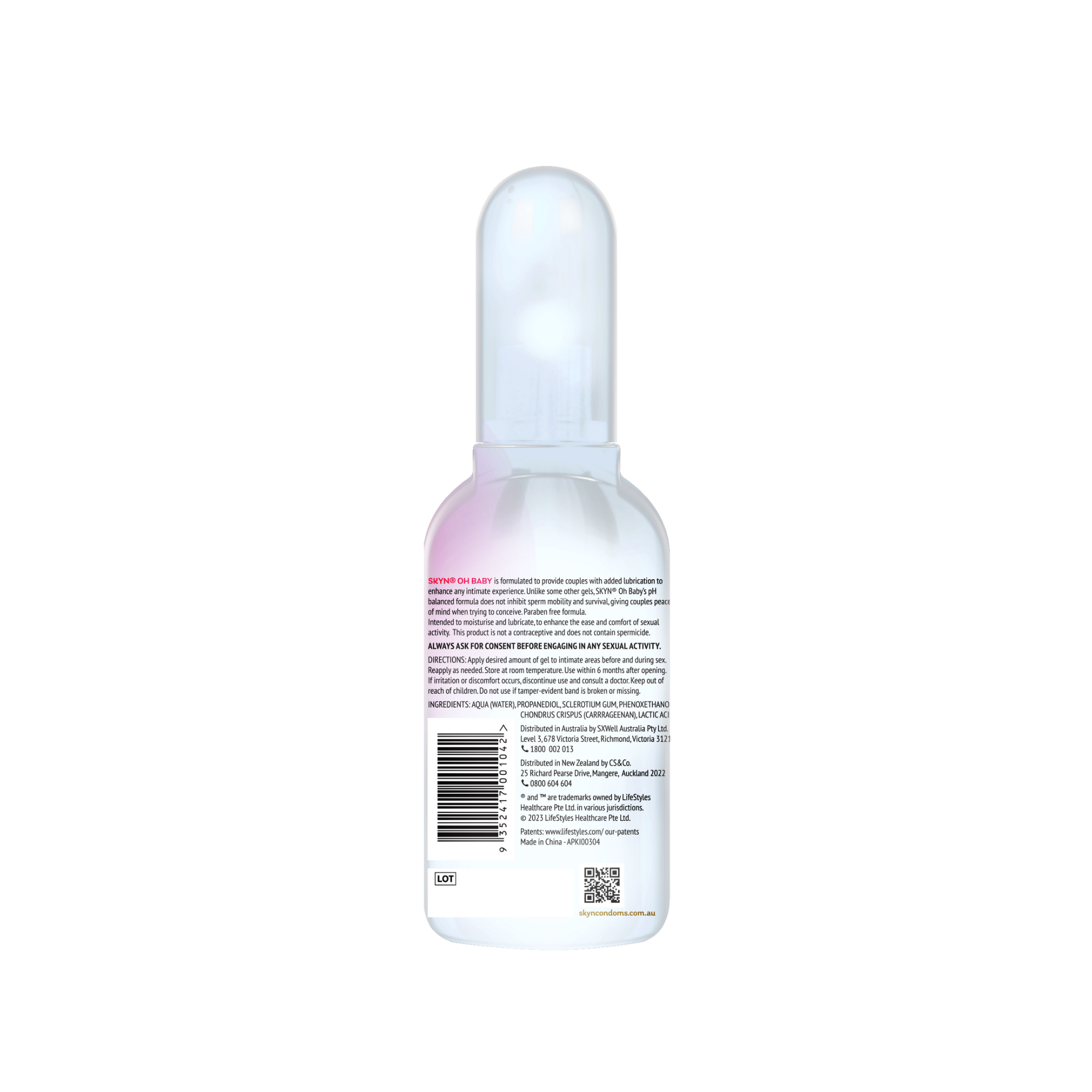 SKYN® Oh Baby Sperm-friendly Lubricant
For couples trying to conceive
Marketplace
Our best products are everywhere
SKYN® Oh Baby Sperm-friendly Lubricant is pH balanced to support sperm cell mobility and survival, taking the pressure off and bringing spontaneity back.
Unlike some other gels, SKYN® Oh Baby's pH balanced formula does not inhibit sperm mobility and survival, giving couples peace of mind when trying to conceive.
Intended to moisturise and lubricate, to enhance the ease and comfort of sexual activity. This product is not a contraceptive and does not contain spermicide.
ALWAYS ASK FOR CONSENT BEFORE ENGAGING IN ANY SEXUAL ACTIVITY.
Directions for use:
Apply desired amount of gel to intimate areas before and during sex. Reapply as needed.
Store at room temperature. Use within 6 months of opening.
If irritation or discomfort occurs, discontinue use and consult a doctor.
Keep out of reach of children. Do not use if tamper-evident band is broken or missing.
This is why
you'll love it
Oh Baby is so much

better

with...

Works Better with

Libido supplements formulated with Tribulus Terrestris, traditionally used in Ayurvedic medicine to promote healthy libido

Libido supplements formulated with Tribulus Terrestris, traditionally used in Ayurvedic medicine to promote healthy libido