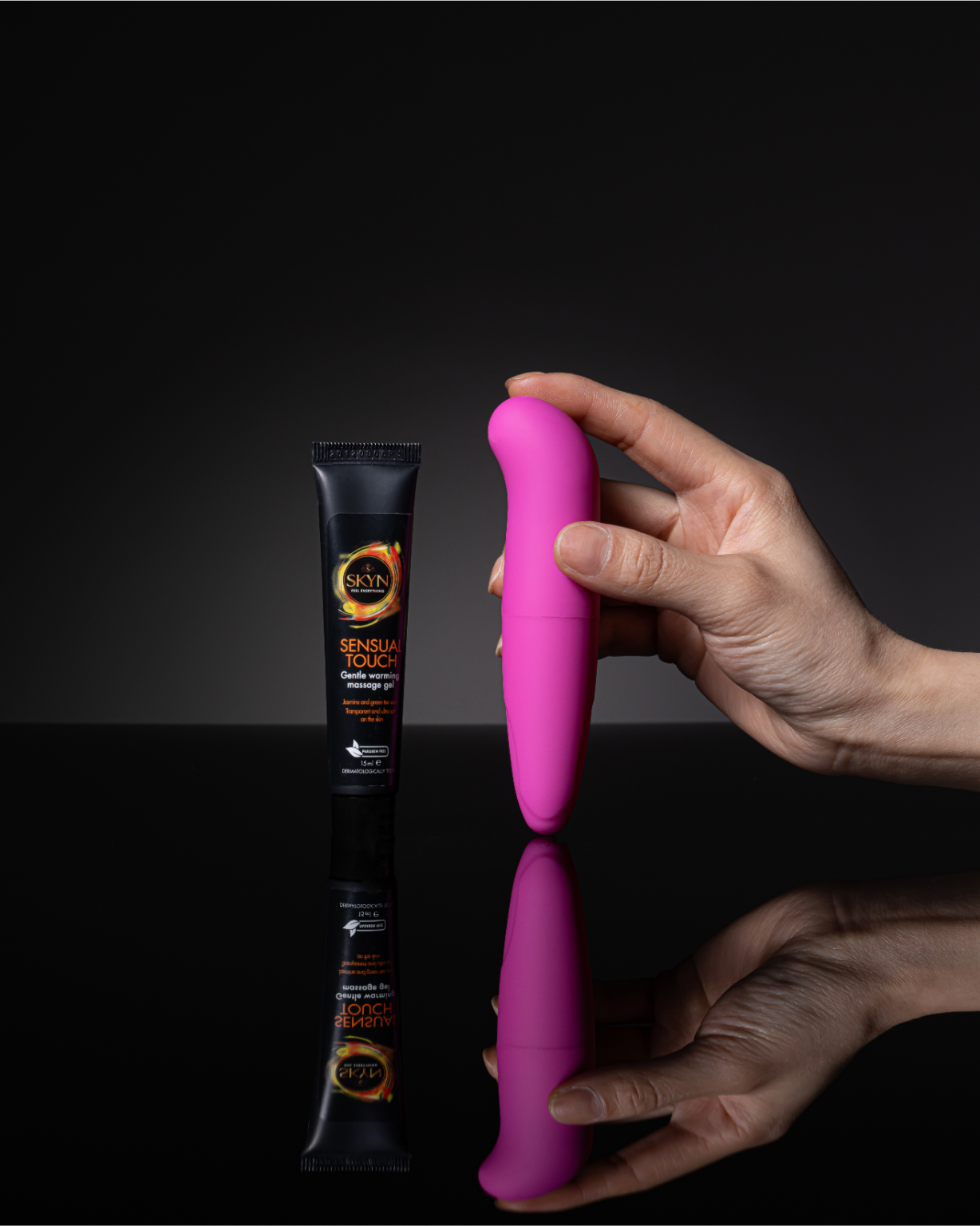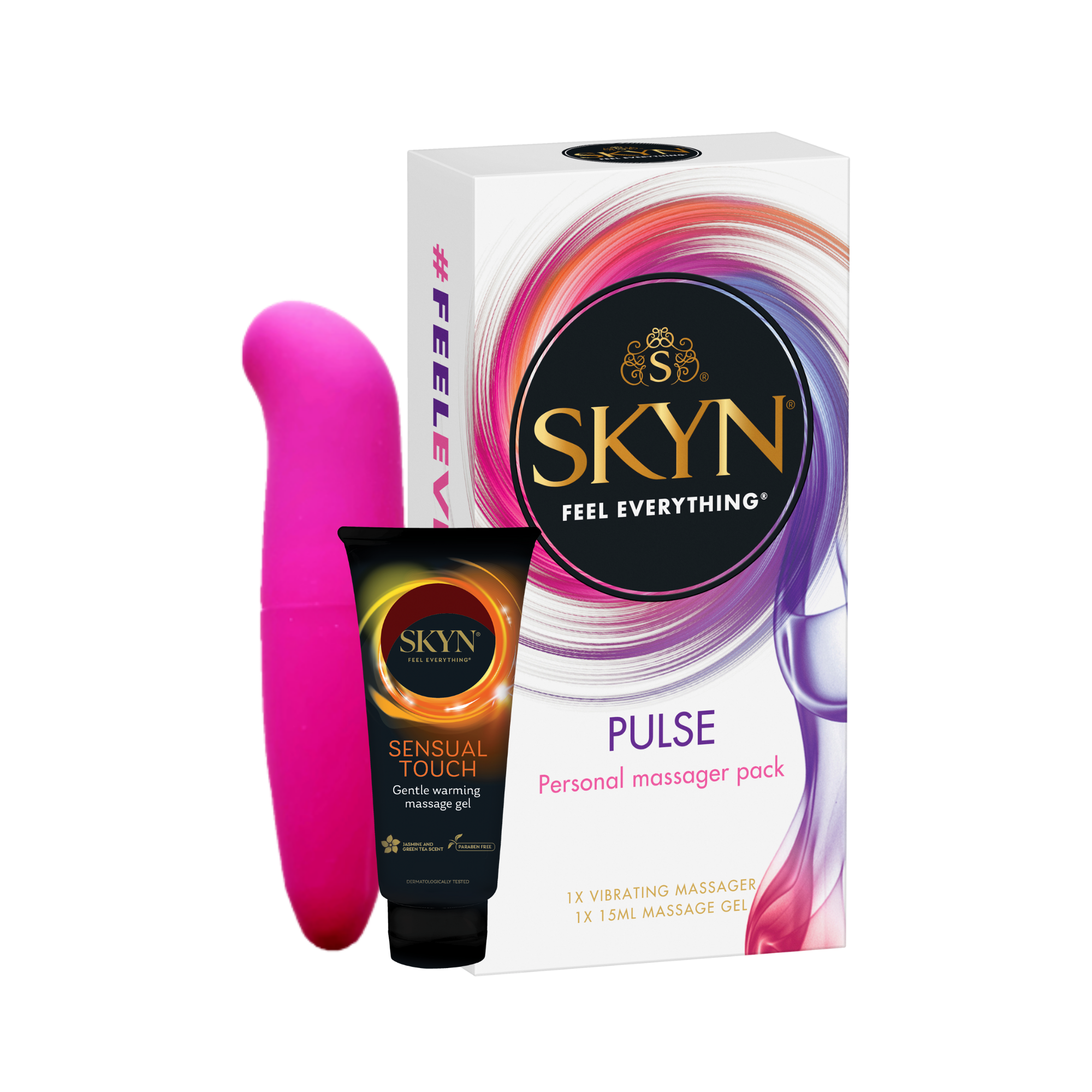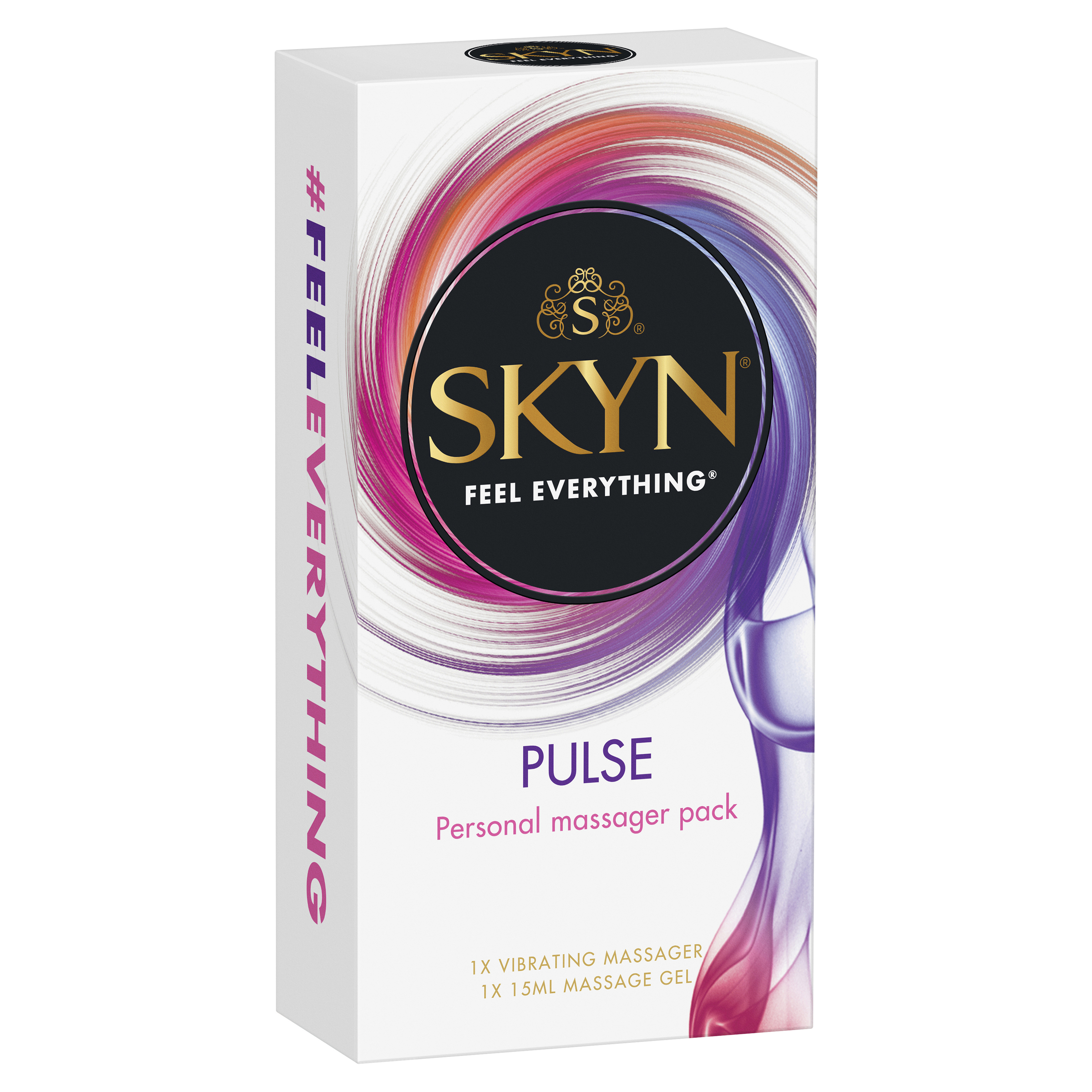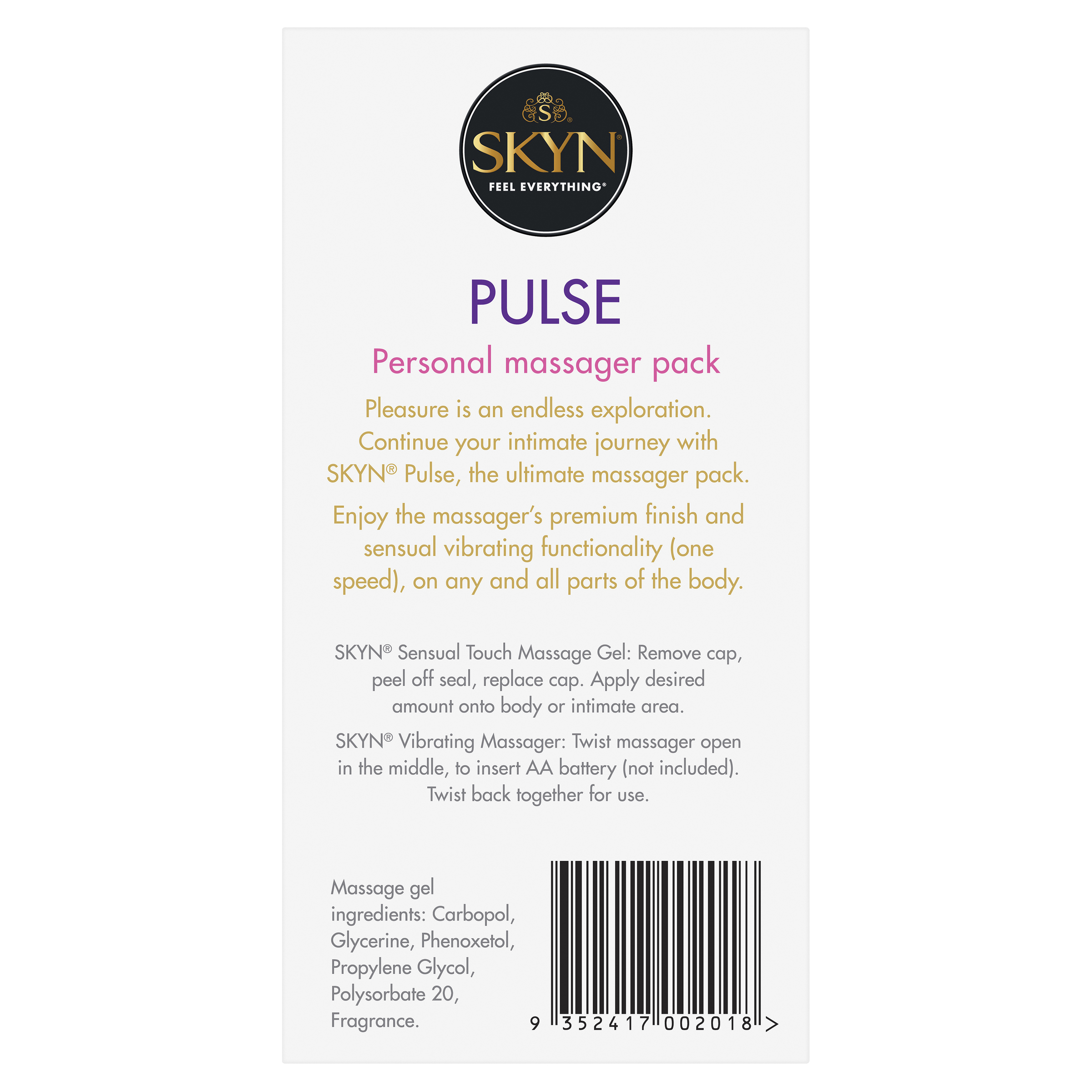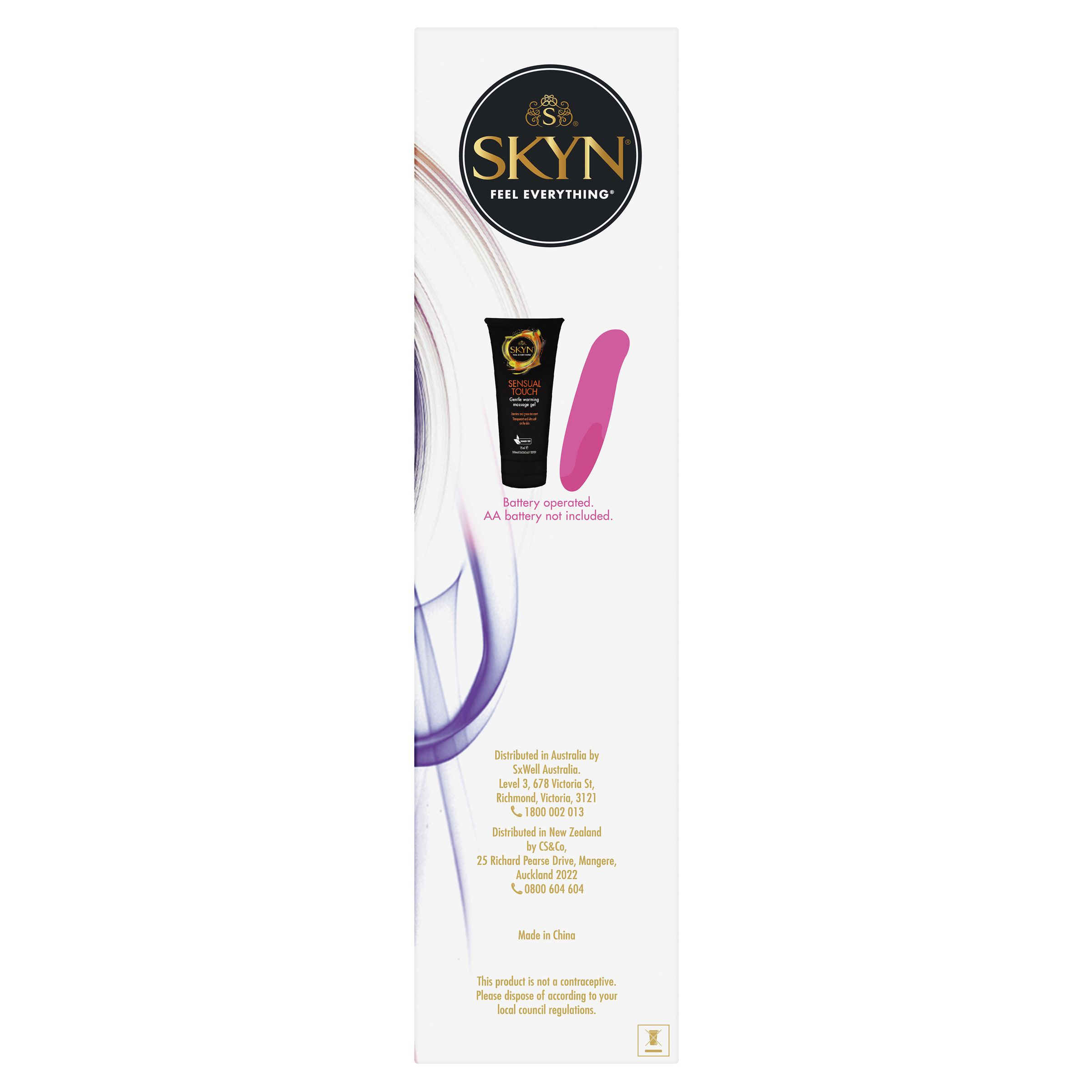 SKYN® Pulse Massager Pack
Bullet vibrator with massage gel
Marketplace
Our best products are everywhere
Pleasure is an endless exploration. Continue your intimate journey with SKYN® Pulse, the ultimate massager pack.
Enjoy the massager's premium finish and sensual vibrating functionality (one speed), on any and all parts of the body.
Twist SKYN® Pulse open in the middle to insert AA battery (not included). Twist back together for use.
Comes with SKYN® Sensual Touch Massage Gel 15ml - a gentle warming massage gel with a delicate jasmine and green tea scent.
This is why
you'll love it
SKYN® Pulse ultimate massager pack
SKYN® Pulseis so much

better

with...

Our SKYN Get Fresh intimate wipes are the best ally to feel fresh wherever and whenever you need it.