Why Has 'Pegging' Become a Trend?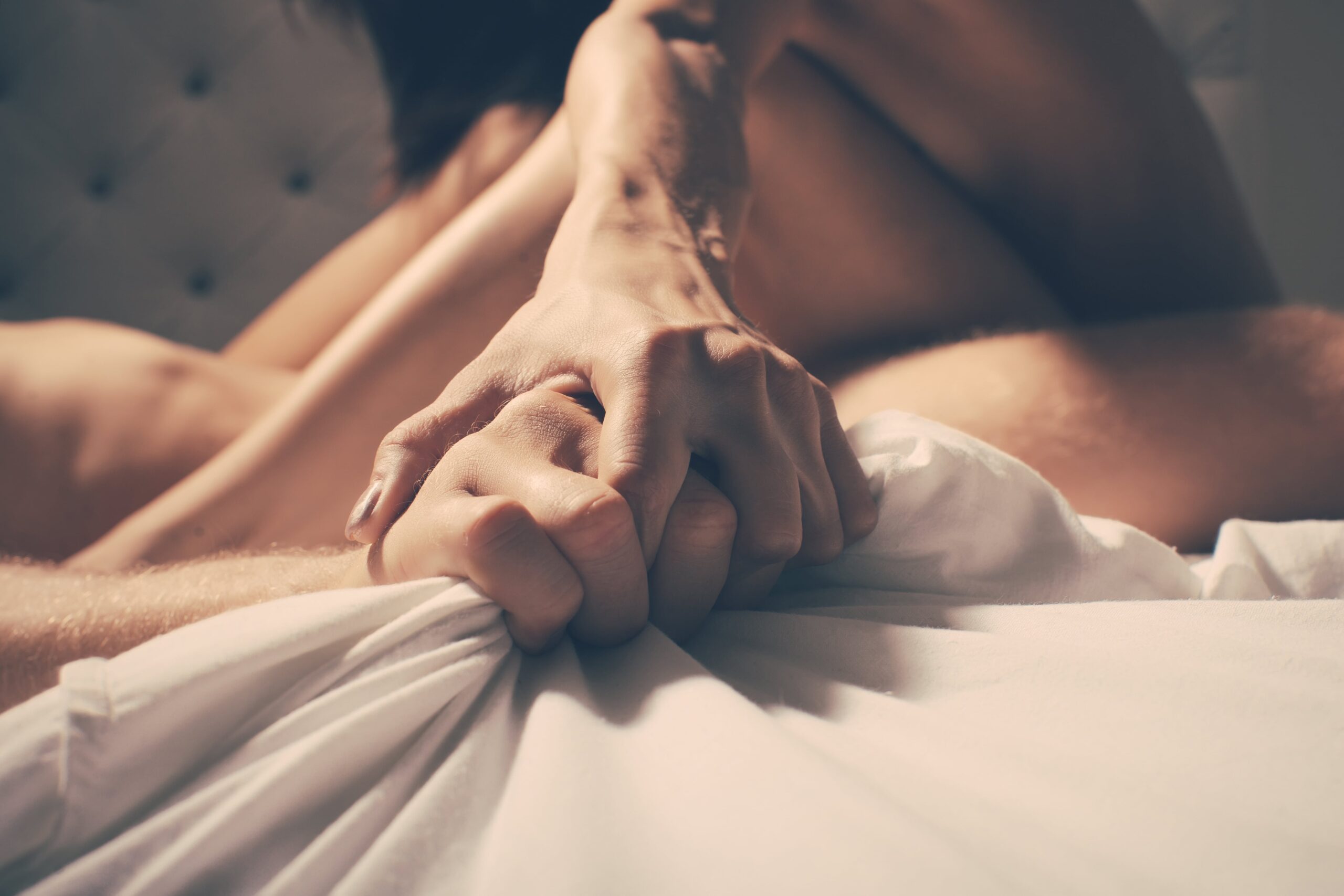 When it comes to talking about and exploring sex, we've travelled lightyears ahead of where things used to be. Gender roles are changing – activities that were once reserved for some are now being had by all.
Take bottoming or 'pegging' for example. Essentially, pegging refers to a female using a strap-on dildo to penetrate her male counterpart. And it appears that straight men the world over are embracing this sexual act in their heterosexual hijinks.
Even though pegging is growing in popularity (and you may hear whispers of it in your friendship circles), it's still a taboo topic.
There still exists a lot of stigma around sexuality, despite a lot of the pleasure and joy pegging can bring to everyone involved!
So, what makes pegging so alluring?
No matter how you identify yourself, there's a whole world of wonderful sensations hidden in the anal area to be found in the abundant nerve endings. Females can tap into another level of indirect stimulation via the clitoris (by accessing it from another angle). While males can enjoy a direct path to the coveted 'p-spot' (aka the male g-spot), a mere 2 inches into the anus.
The best part? Nerve endings aren't defined by a gender or sexual identity, so it's 'game on' for anyone who's willing and able to explore!
If you're curious, say so
While it can feel awkward at first, if you're in the mood to experiment and want to try pegging, let your partner know. Make sure you get prepared by getting everything you need from an adult shop ahead of time – like a dildo, harness and water-based SKYN® lube and wipes.
A healthy sex life is built on open and clear communication of your needs and wants, so when we share our feelings about sex, it paves the way for fun and connection.
Pleasure takes many forms
Trying something new – whether it's an activity or even a new toy from your local adult shop – can unearth all kinds of unexpected sensations, both physical and emotional. Pegging changes the way males and females relate to one another during sex by switching the traditional gender roles. As women can become more dominant by pegging, heterosexual men can experience more vulnerability as they discover different ways to orgasm, like via their prostate because of the anal stimulation.
Experimenting with a partner you trust gives you the opportunity to play and connect in new and meaningful ways. Pegging isn't reserved for those who are super kinky either – penetrating a sexual partner while wearing a strap-on dildo is something anyone can try.
And who knows, you might just unlock your best sex yet!
When you're ready to experiment, make sure you take a look at SKYN® wipes and lubricants to create an experience that will leave you asking for more.