What Straight Women Want (When It Comes To Porn)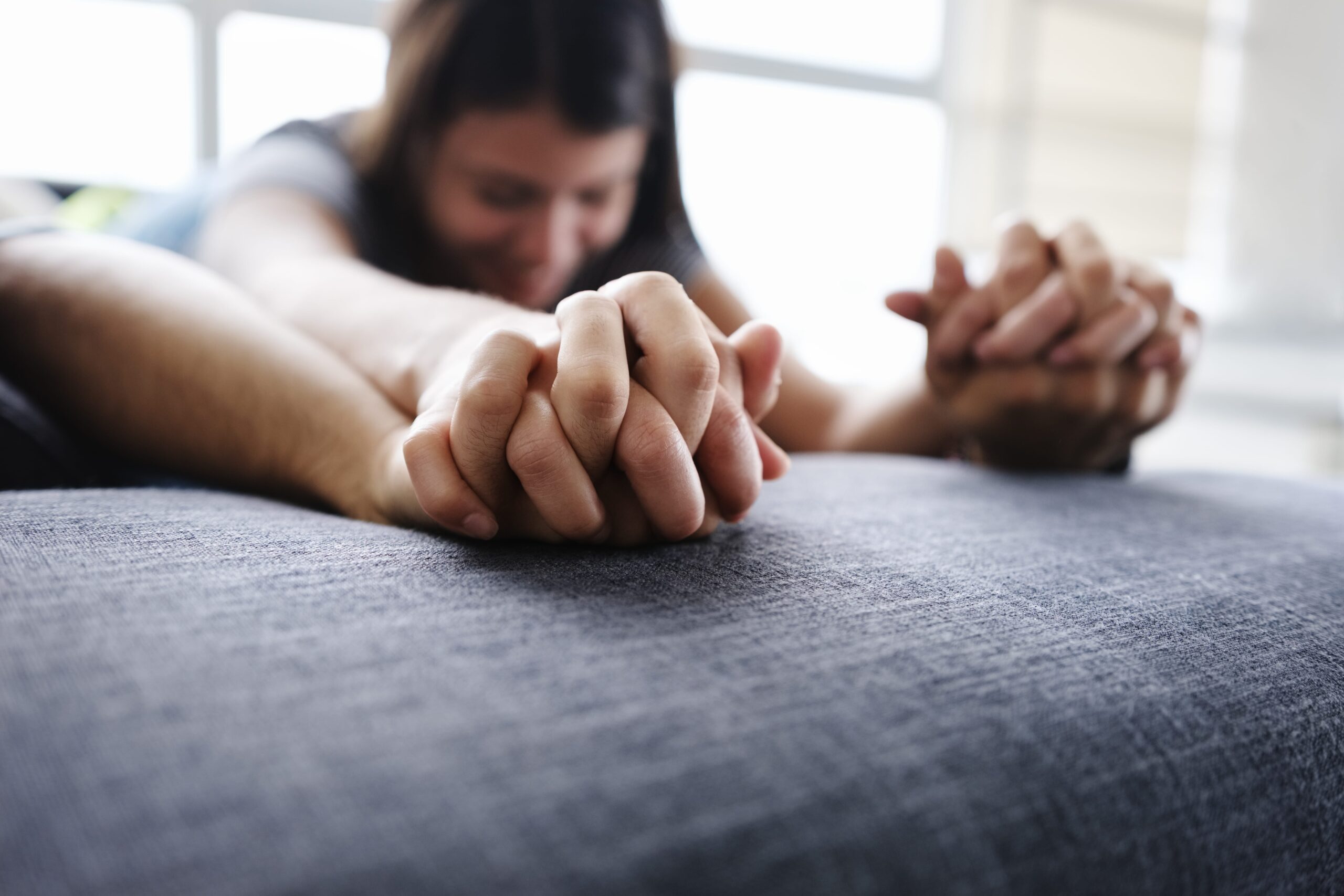 Porn sex can be a controversial topic of conversation. Its most vocal critics highlight the mistreatment of film stars on set, as well as the often violent message it sends to young people. It is overwhelmingly an industry by men and for men. One thing is clear: while porn may have benefits from an entertainment point of view, porn sex should not be a source of information for anyone when it comes to sex education.
Despite its controversial nature, straight women are most definitely watching porn and their top search is lesbian porn, according to PornHub data. This information may come as a surprise to some readers, as sex between two women is quite often at the top of a man's sexual fantasy list. Youtube vlogger Arielle Scarcella sat down with a group of straight women to ask them why they enjoyed watching lesbian porn so much. And the response was pretty conclusive:
"It's easier for women to imagine themselves receiving pleasure when it's more focused on the women in it, and there being two of them … and it's usually more sensual than the 'in and out and done' with guys." (Huffpost article from 2017)
It's hard to ignore the glaringly obvious stigma surrounding female sexuality. In most parts of the world, girls are taught from an early age that to express any sexual desire is wrong and are shamed into staying silent. Masturbation and self-pleasure are viewed as being "dirty", as soon as a clitoris is involved. But in reality, sexual fantasies and desires can be varied, regardless of one's gender! In 2016, the Office of National Statistics in the UK released data on sexual identities across the UK: one clear pattern was that more women identified as bisexual (0.8%) than lesbian (0.7%). And that's the women brave enough to speak up.
The encouraging takeaway here is the wider scope of porn that is emerging, visibly more diverse and female-centric. From audio erotica created by women (trans-inclusive) and non-binary folk, to feminist porn creators, the desire for a wide range of porn sex that is inclusive and ethical is being heard and satisfied.