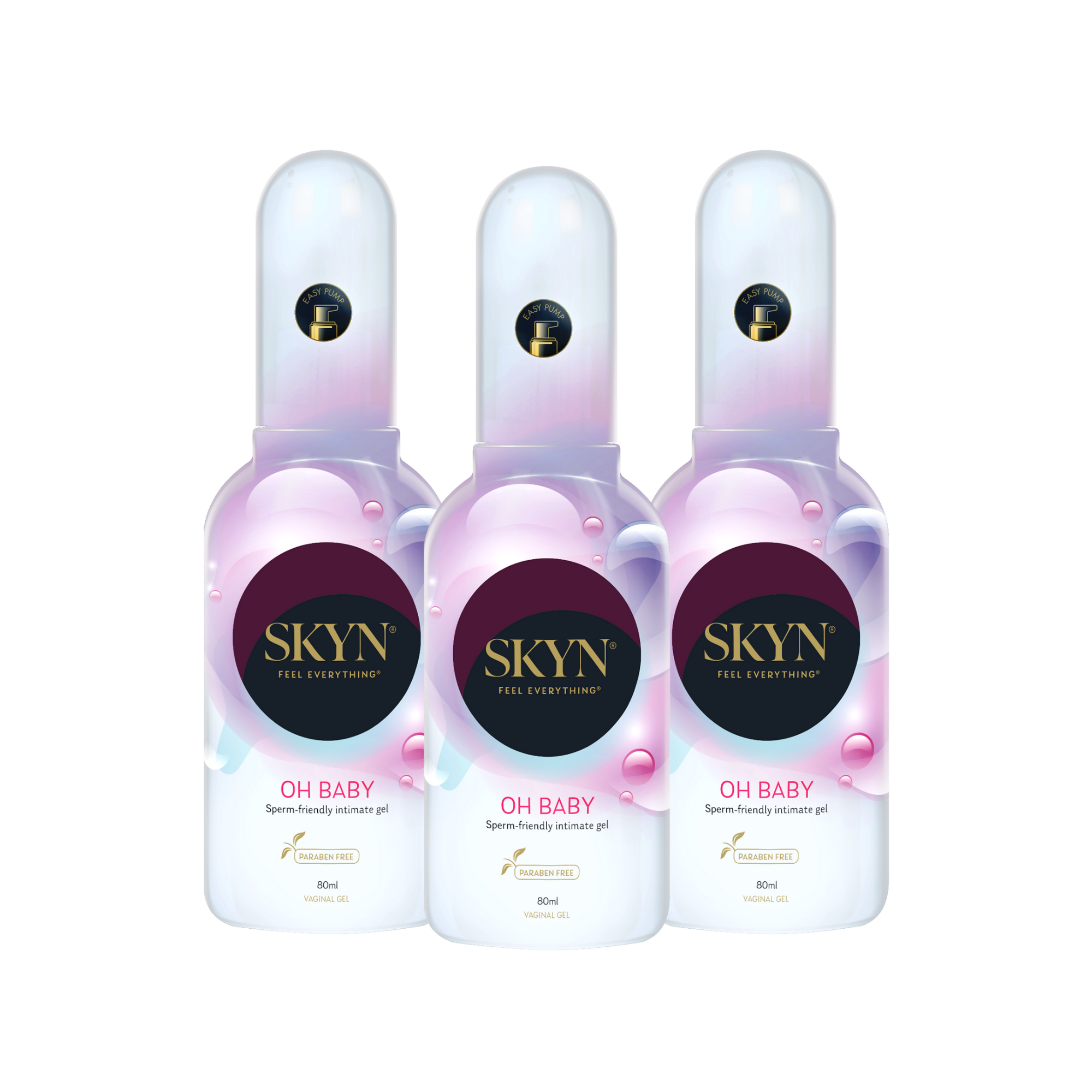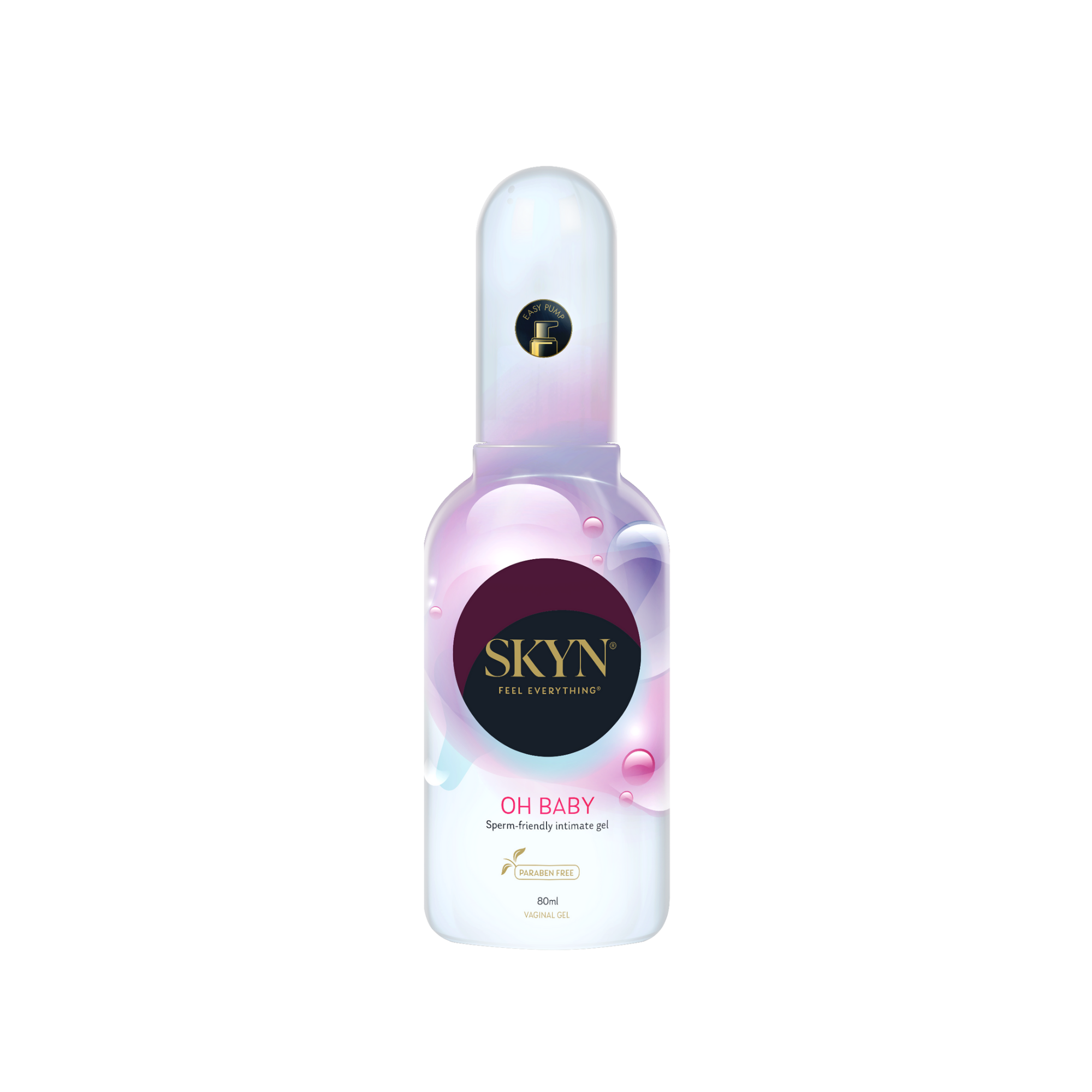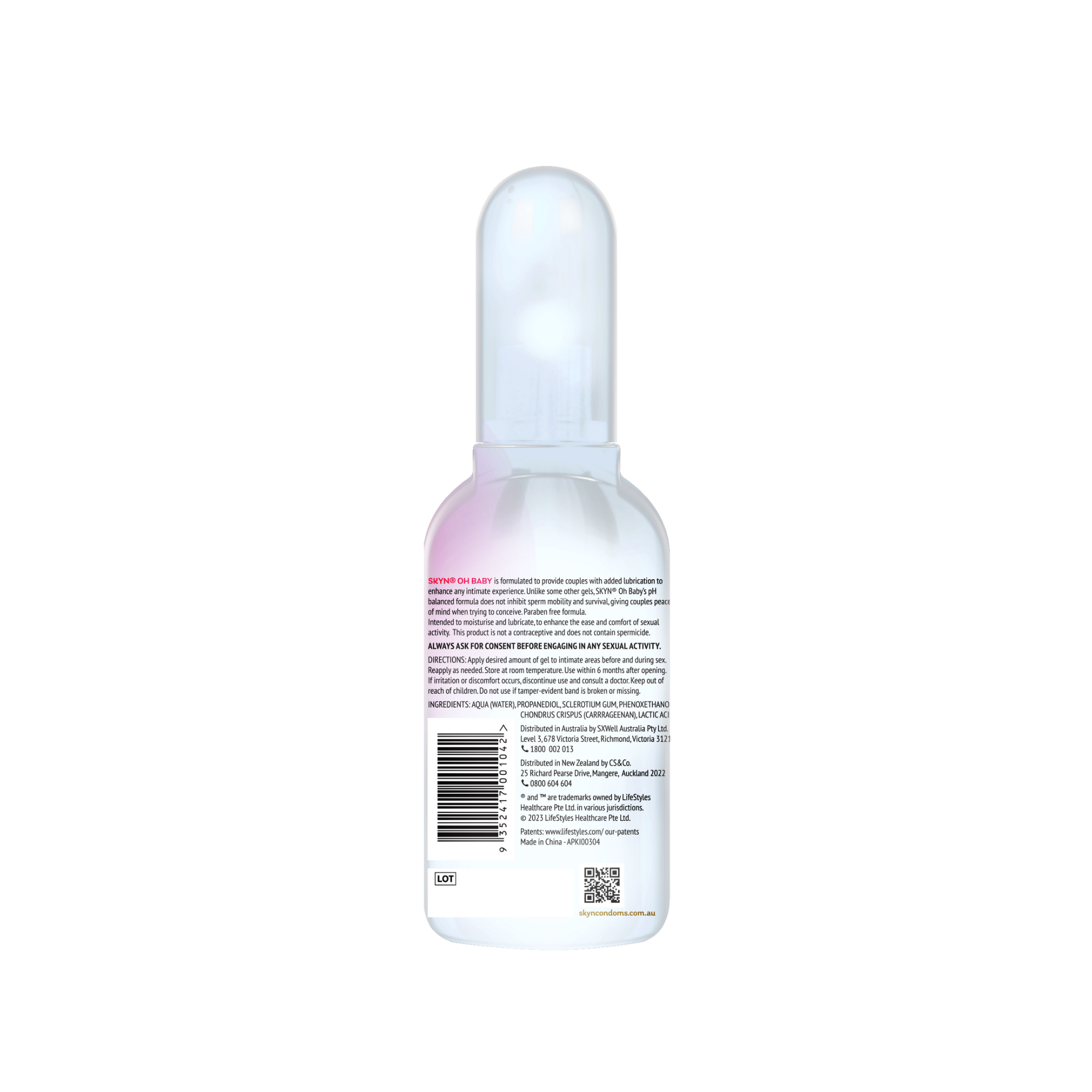 SKYN® Oh Baby Gel 80ml 3-Pack
Sperm-friendly gel (water-based)
(Recommended Retail Price)
Marketplace
Our best products are everywhere
Product
Description
SKYN® Oh Baby is a sperm-friendly vaginal gel designed to give couples peace of mind for better sex while trying to conceive.
SKYN® Oh Baby is pH balanced to support sperm cell mobility and survival, taking the pressure off and bringing spontaneity back.
Paraben free formula.
This bundle includes 3x SKYN® Oh Baby Gel 80ml
We bundle, for your pleasure.
There's something to be said for a bundle of SKYN® products delivered to you – the endless exploration of pleasure and intimacy, with a partner or solo.
Save Money
Create more intimacy
Explore new things
Discreet Packaging
Vibes Caress Shiver Natural Harmony

formulated with Tribulus Terrestris, traditionally used in Ayurvedic medicine to promote healthy libido

$39.99 — or

/ month