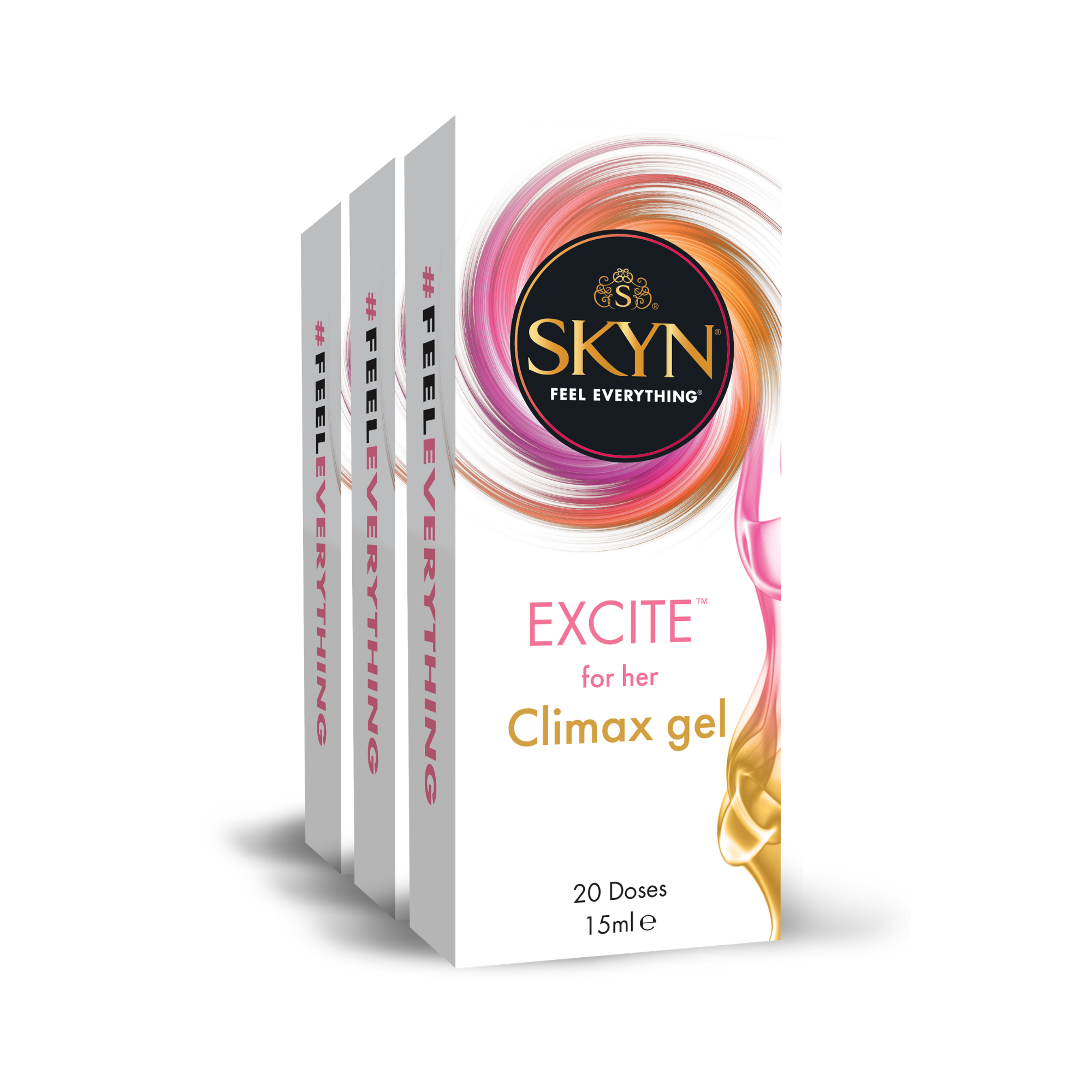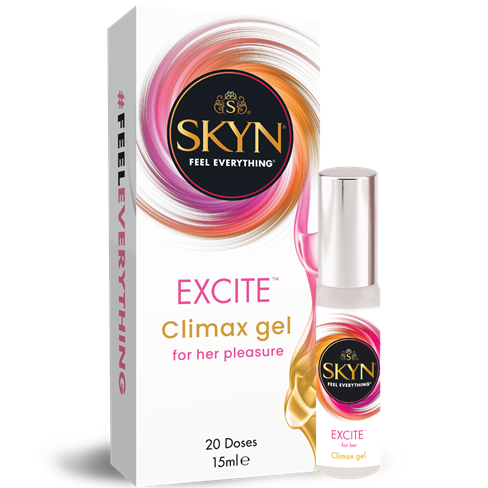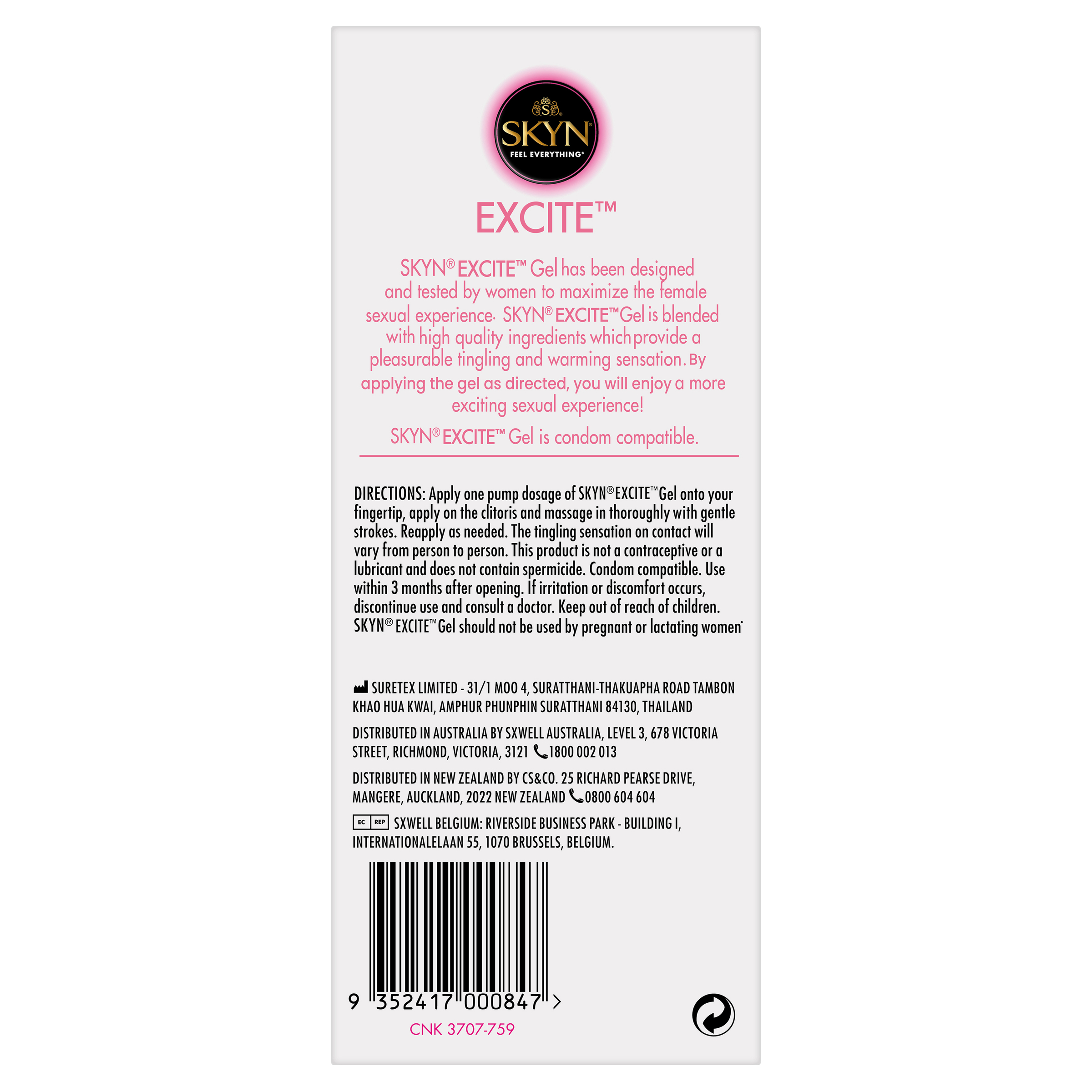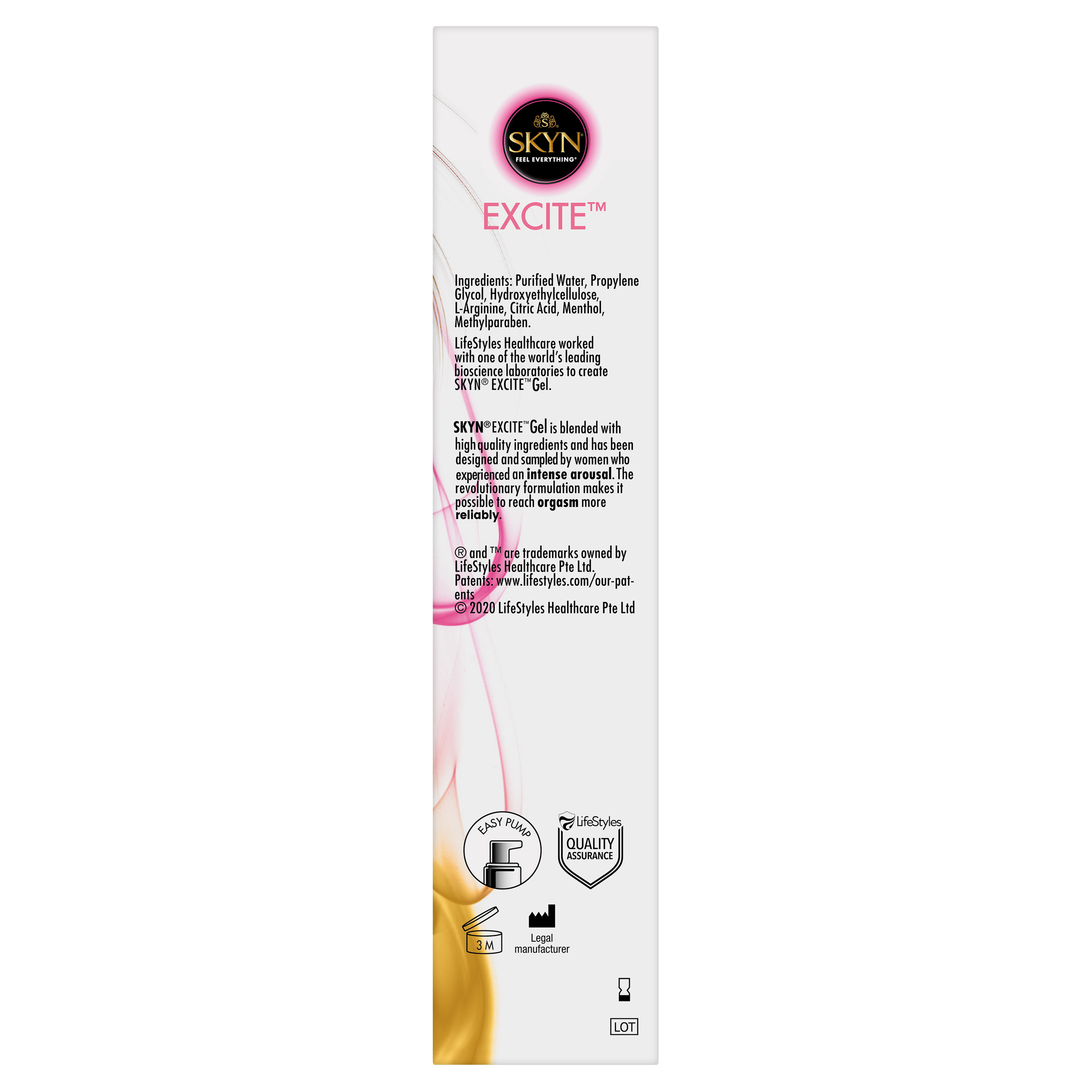 SKYN® Excite™ for Her 3-Pack
Arousal gel for enhanced pleasure
(Recommended Retail Price)
Marketplace
Our best products are everywhere
Product
Description
The SKYN® Excite™ for Her Gel has been designed and tested by women to maximise the female sexual experience.
The SKYN® Excite™ for Her is blended with high quality ingredients, which when used with the suggested massage technique, ensures a more exciting sexual experience - with a pleasurable tingling and warming sensation.
Perfect for solo and partnered use. Compatible with SKYN® condoms and suitable for use with SKYN® Toy range.
This bundle includes 3x SKYN Excite Gel For Her
We bundle, for your pleasure.
There's something to be said for a bundle of SKYN® products delivered to you – the endless exploration of pleasure and intimacy, with a partner or solo.
Save Money
Create more intimacy
Explore new things
Discreet Packaging
Vibes Caress SKYN Original condom bundle SKYN Selection 60 condom bundle

Vibrating bullet & massage Gel

formulated with Tribulus Terrestris, traditionally used in Ayurvedic medicine to promote healthy libido

$39.99 — or

/ month