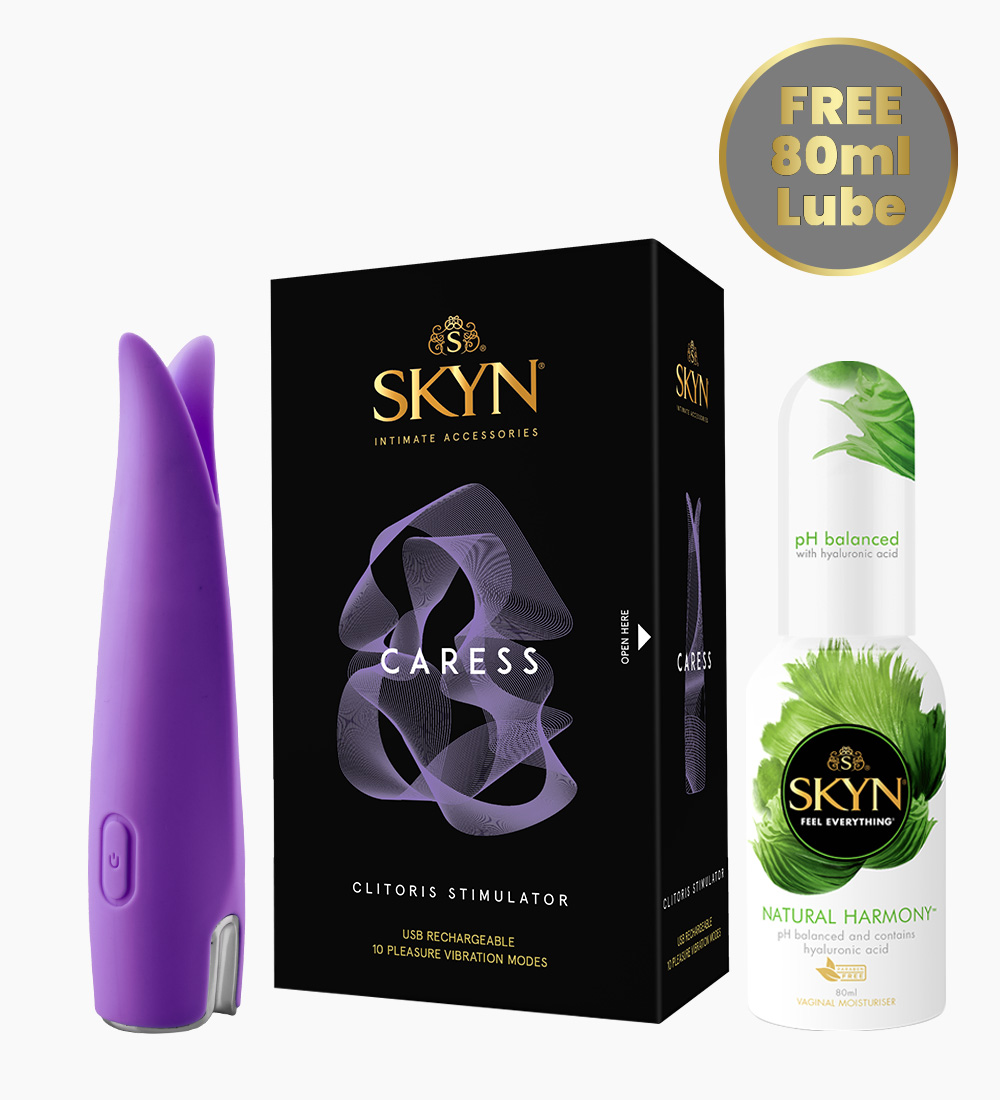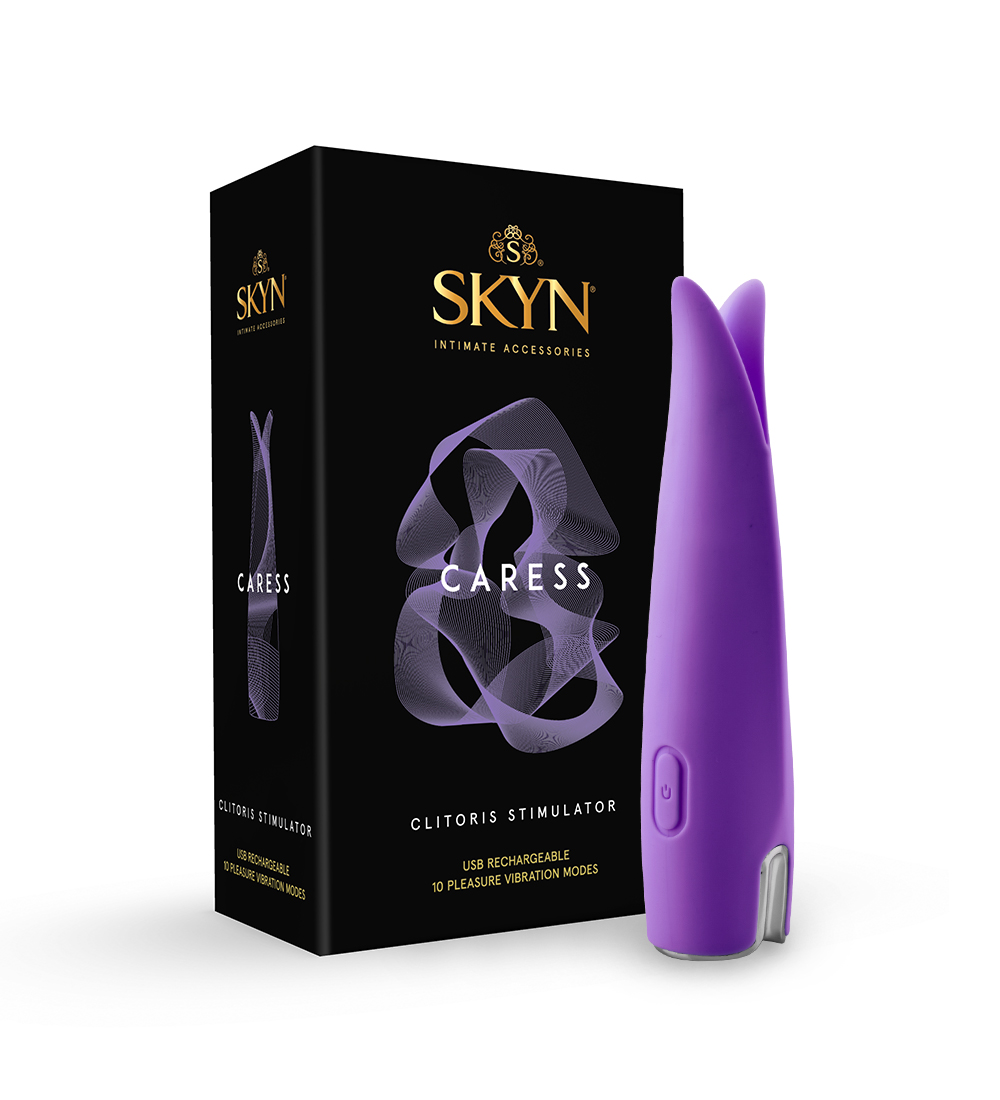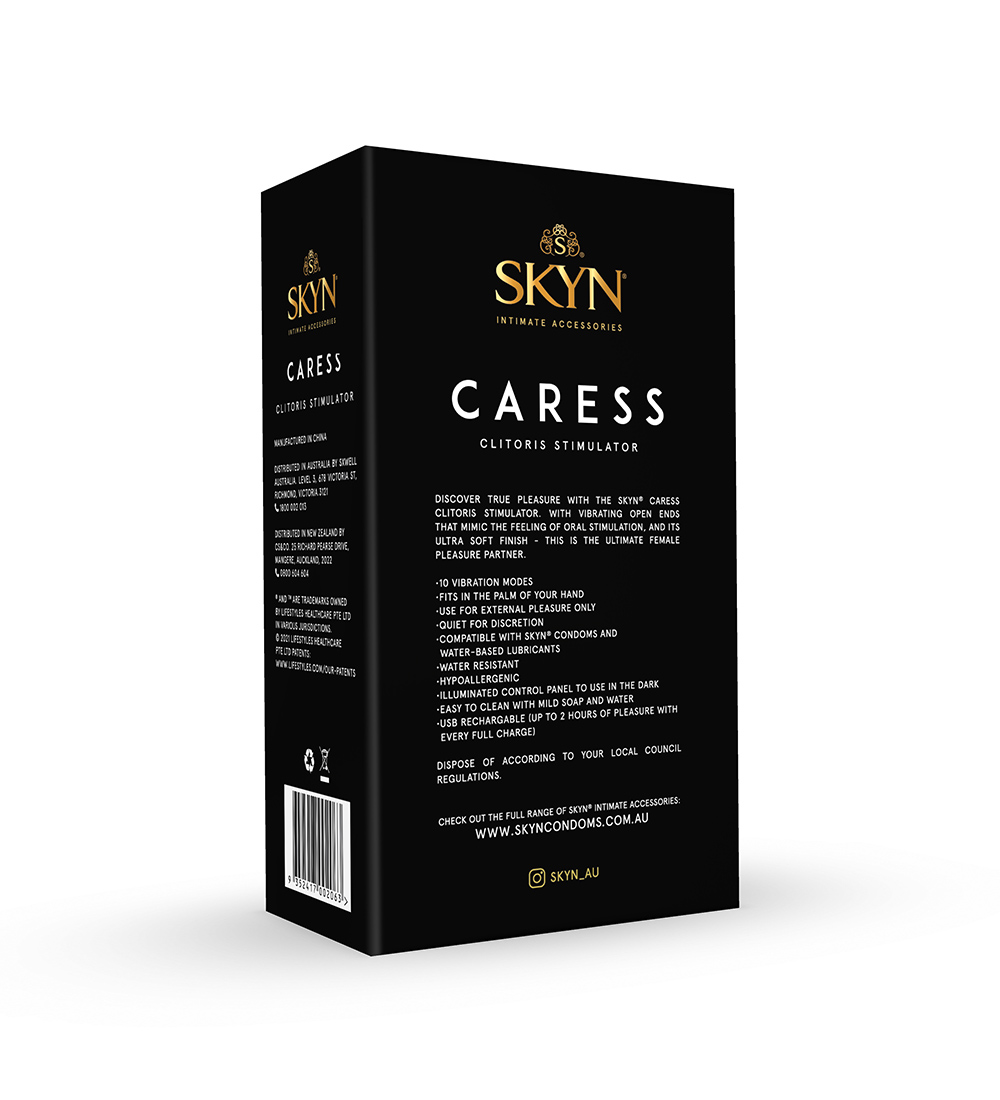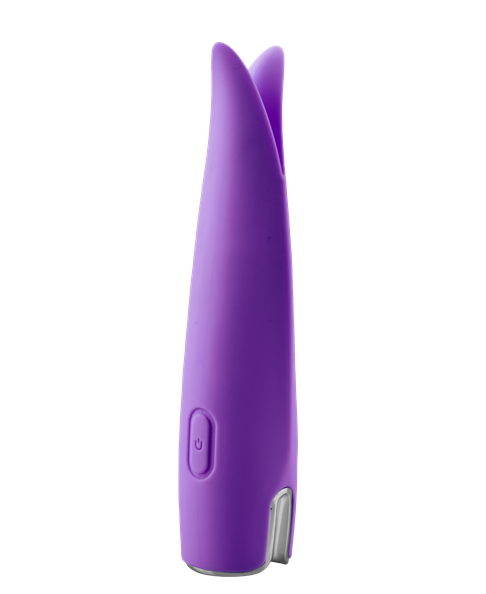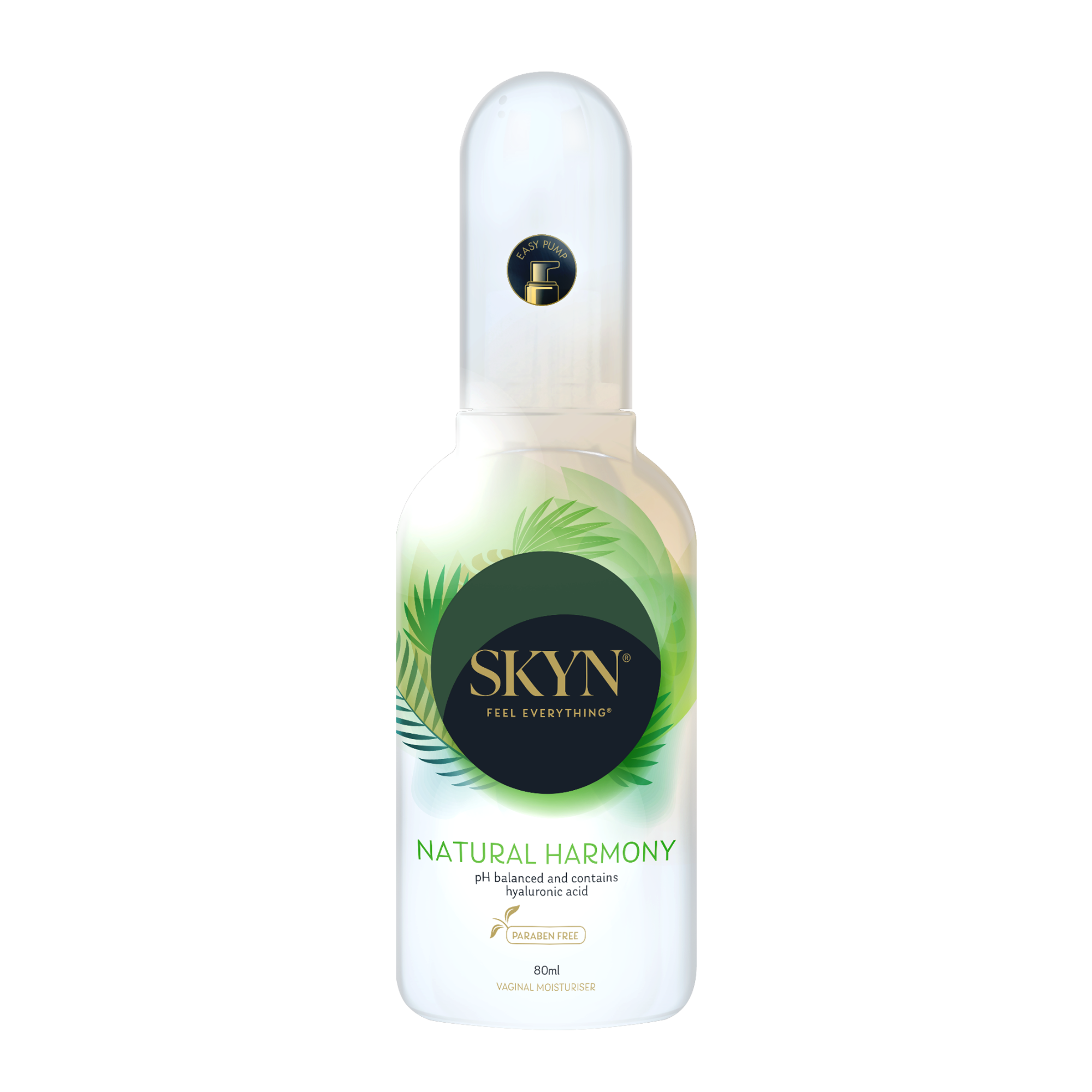 SKYN® Caress Clitoris Stimulator + Natural Harmony Gel 80ml
(Recommended Retail Price)
Marketplace
Our best products are everywhere
Product
Description
Discover endless pleasure with the SKYN® Caress clitoris stimulator. With vibrating open ends that mimic the feeling of oral stimulation, and its ultra soft finish – this is the ultimate female pleasure partner.
Experience 20 different pleasurable speeds and vibrations. Quiet for discretion and fits in the palm of your hand.
Perfect for solo and partnered play - can be used with SKYN® condoms and SKYN® Natural Harmony Gel 80ml.
This bundle includes – 1x SKYN® Caress Clitoris Stimulator and 1x FREE SKYN® Natural Harmony Gel 80ml
"

The design is so sleek and beautiful and the power settings are perfect. Didn't expect it to be as powerful as it is.

"

MANDY

talking about Caress

"

Discreet, powerful, and beautiful looking to boot. Great vibe choice.

"

VERONICA M.

talking about Caress
We bundle, for your pleasure.
There's something to be said for a bundle of SKYN® products delivered to you – the endless exploration of pleasure and intimacy, with a partner or solo.
Save Money
Create more intimacy
Explore new things
Discreet Packaging
CARESS is so much

better

with...

Vibrating bullet & massage Gel