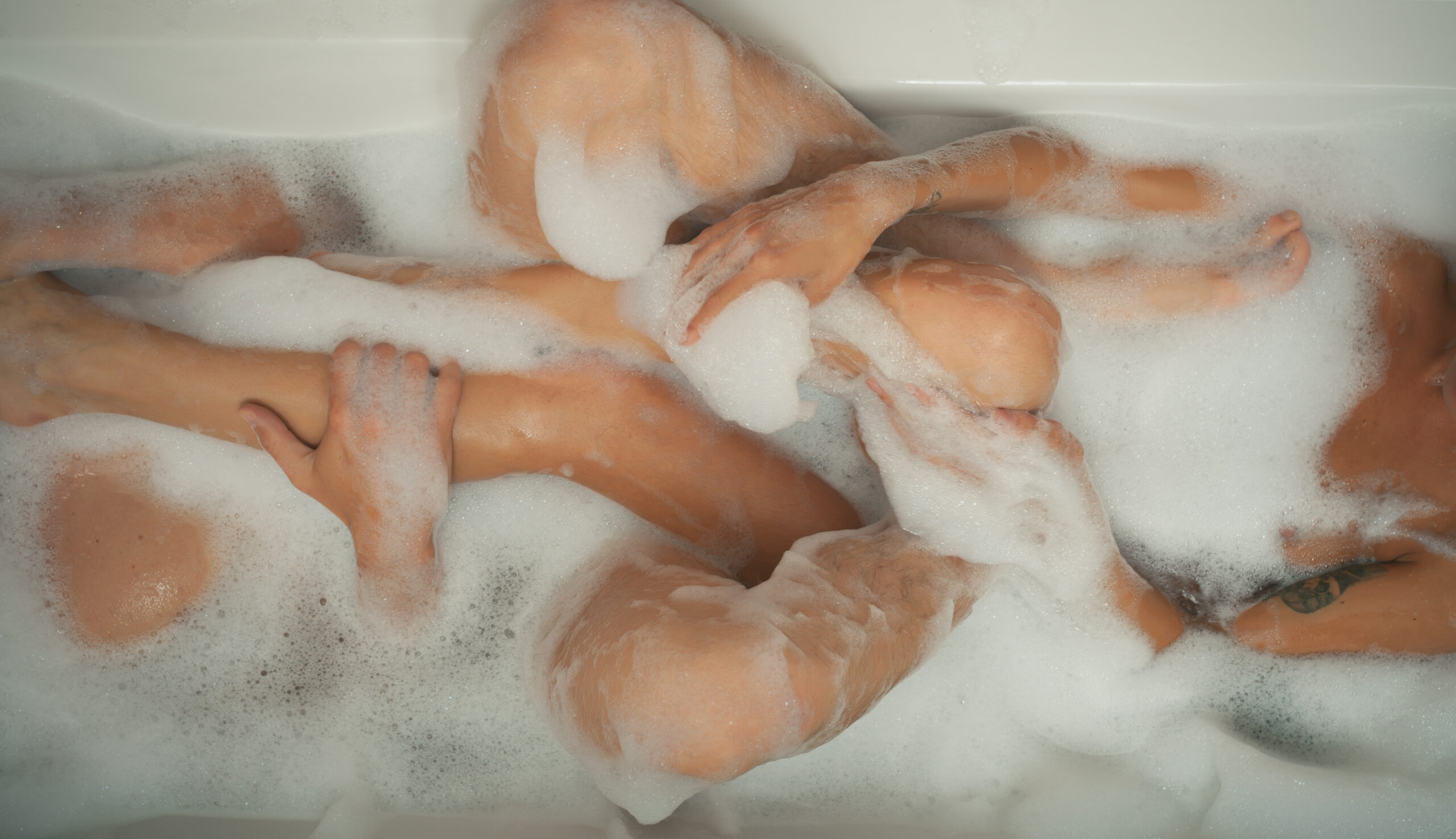 The votes are in. Intimate gels can be a game changer in your bedroom. In fact, a 2013 study of 2,451 women aged between 18-68 found that 9 out of 10 women felt sex was more comfortable, pleasurable and better with lube or intimate gel.
Whether you are going at it solo or with a partner, gels increase pleasure, comfort, and even sexual safety. Forget all the archaic myths and stigma around the usage of intimate gel. It's not just for when you are not able to get "wet enough". Making intimate gel a part of your sex life helps you feel more erotic sensations than ever before.
Hands down (pun intended), when used during masturbation or intimate massages, its lubricating effect can increase your levels of stimulation and make sex feel more natural.
Compare this experience to using a dry hand or sex toy, and you will see what we mean. Regardless of your gender, age, and sexuality, intimate gels can elevate your pleasure.
Now that its many merits have been established, let's try and understand the three main types of lube/gel available in the market:
Water-based: This is considered one of the best types since it can be used safely with most different sorts of sex toys, and condoms (always check though!), and doesn't usually irritate sensitive skin. What's more, it's super easy to clean off with water, and arousal (or warming) and flavored lubes tend to be water-based.
If we are being nit-picky, the only downside is that it dries up quickly compared to silicone-based lubes, which means you might need to reapply it.
Silicone-based: Thanks to its silky texture, this type is longer-lasting than water-based. That's why it is often touted as the best lube for anal sex, even though it is more difficult to clean off. It is compatible with non-silicone toys and condoms, but always check before trying.
Oil-based (and similar products such as coconut oil): Best used for sensual massages as the consistency makes them easier to spread. Avoid using it with latex or polyisoprene condoms as the oil tends to increase the chances of the contraceptive tearing. Another thing to be mindful of is yeast infections. A study of 141 sexually active women between the ages of 18 and 65, found that those who reported using oils inside the vagina had a 32% increased risk for yeast infection.
Ready to unlock the next level of pleasure? Choose an intimate gel that is right for you (and your partner). There is something out there for every preference, in terms of taste, scent, and sensations.