11 Benefits Of Bottoming For Straight Cis Men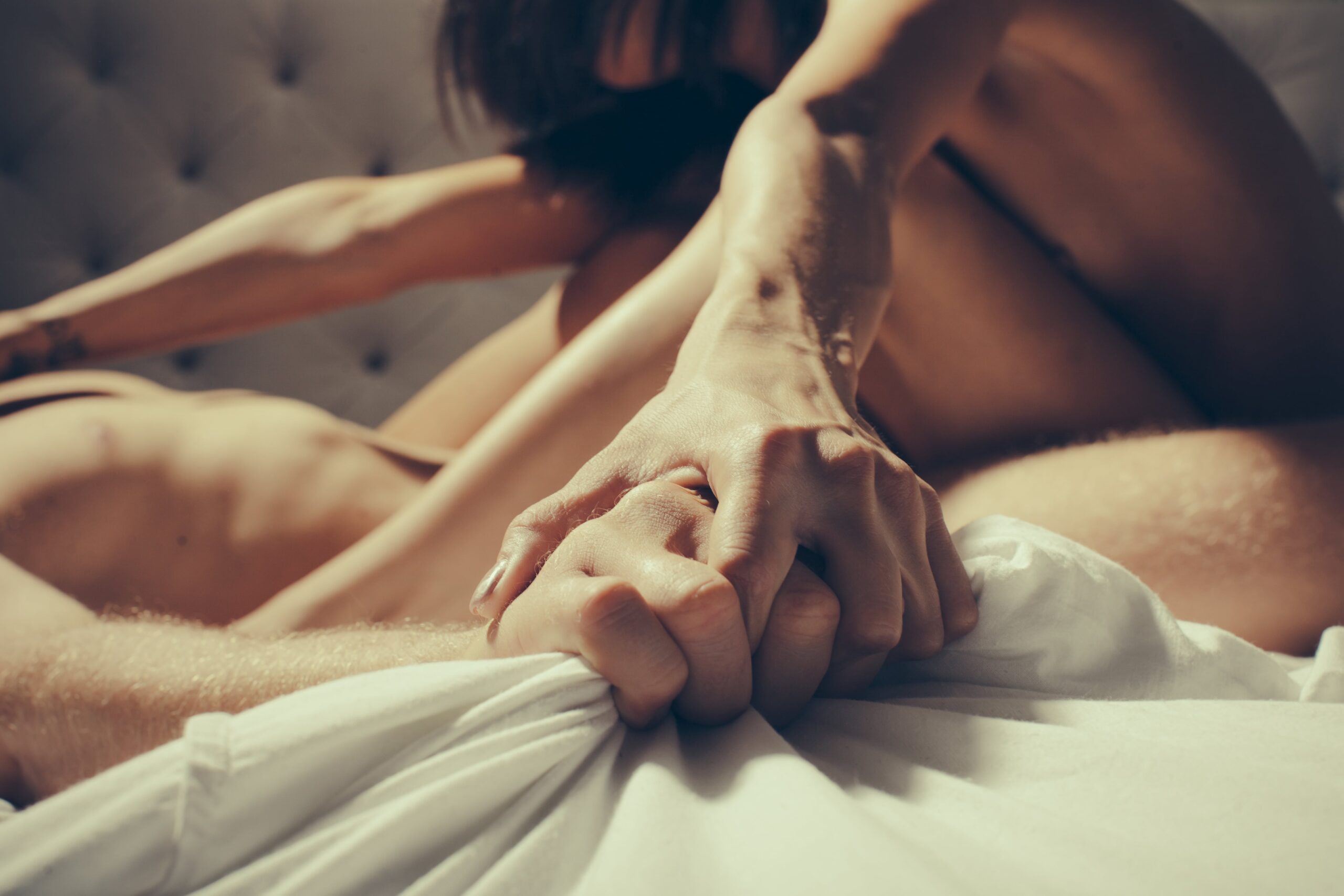 'Pegging' is where a woman wears a strap-on and penetrates her male partner – 'bottoming' is the receiving end. Even just a few short years ago, it was still taboo, but now it's talked about often, and practised too!For men who are cis and straight, switching things up in the boudoir can take courage. Bottoming might just be the breath of fresh air you've been looking for, and here's why.
2. Bottoming isn't solely for gay men.
Before you rush into anything with your partner, you might like to see what you like solo. It's not about your sexual orientation either, but rather about what makes you squirm and enjoy yourself. You might need to do a little research on how to use a dildo, or try other adult sex toys – like a vibrating egg or butt plug – as an introduction to bottoming.
3. Bust gender myths (kapow!).
When a woman engages in pegging, it flips the gender roles. So when, as a cis, straight man, you experiment with bottoming, you're redefining sexy. Go on, let her dominate – who knows what you'll discover.
4. Get a crash course in your own body.
When you try something new, like bottoming, there's a lot to learn. Don't worry if the learning curve is a steep one – with practice, you and your partner will find your groove as you figure out what pleasure feels like, together.
5. The more you know about butts, the better!
As you experiment with your own body, you'll learn more about other people's bodies (because, you guessed it, we all have butts!). The perk? You'll likely become a way more generous and giving lover.
6. Make the pleasure last.
Unfortunately, early ejaculation happens more than the common man would like. To reduce your chances of cutting things short, explore other pleasure zones (aka male g-spots) like the anal cavity or prostate, to stretch out your bliss longer (the climax may just blow your mind!).
7. Prostate orgasms are INTENSE.
If you're a straight cis man and you haven't had a prostate orgasm before, you're seriously missing out. It's the kind of pleasure that makes your toes curl and skin tingle, and why wouldn't you want to experience that? 'Nuff said.
8. Sex-ploration = sexual freedom!
Sticking to what you know works and is acceptable when it comes to sex is a fast track to boredom. Shake things up. Reject the ordinary. If you're curious about anal stimulation, then you owe it to yourself (and your partner) to follow the white rabbit. Have all the orgasms, live your best life!
9. Feel a kinship with your LGBTQ+ family.
Do you ever ask your queer friends about their sex lives? Start a sex positive, inclusive conversation and share your explorations into bottoming and pegging – it might even bring you closer together.
10. Bottoming is good for your prostate (so lube up).
Prostate cancer is a big killer among men of all ages and orientations. Massage can help to lower your risk of the 'big C', so whip out the anal lube and get to work.
11. Just do it (no, really, give it a shot).
Here's a cold hard truth: you won't know what you like until you try it. Anal sex can be a game changer for straight cis men – so if you want more orgasms and more options in the sack, it might be time to turn over.
To make your bottoming experience all the more safe and pleasurable, don't forget to grab SKYN® lubricants and some wipes for when you're all finished (hygiene is extra sexy!).