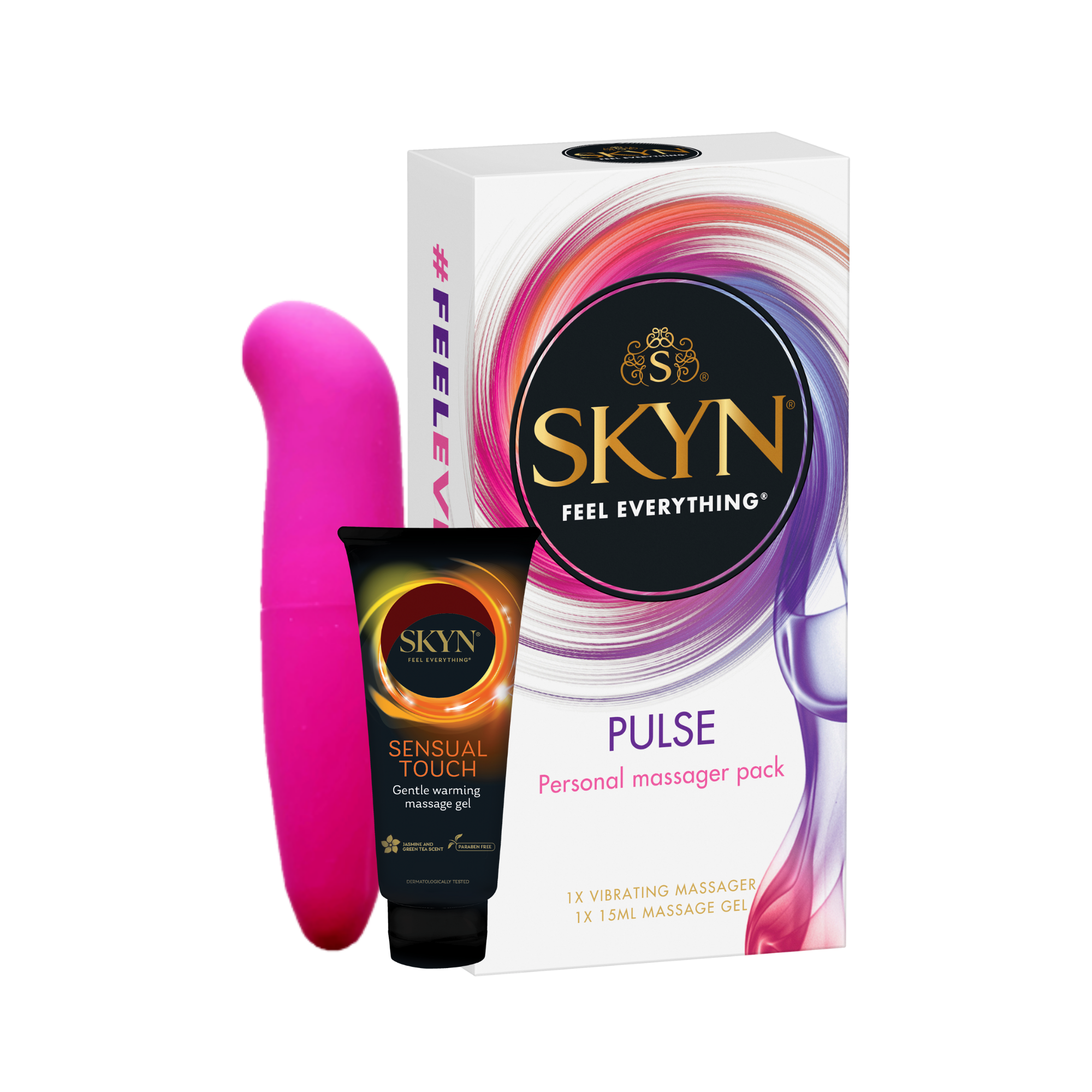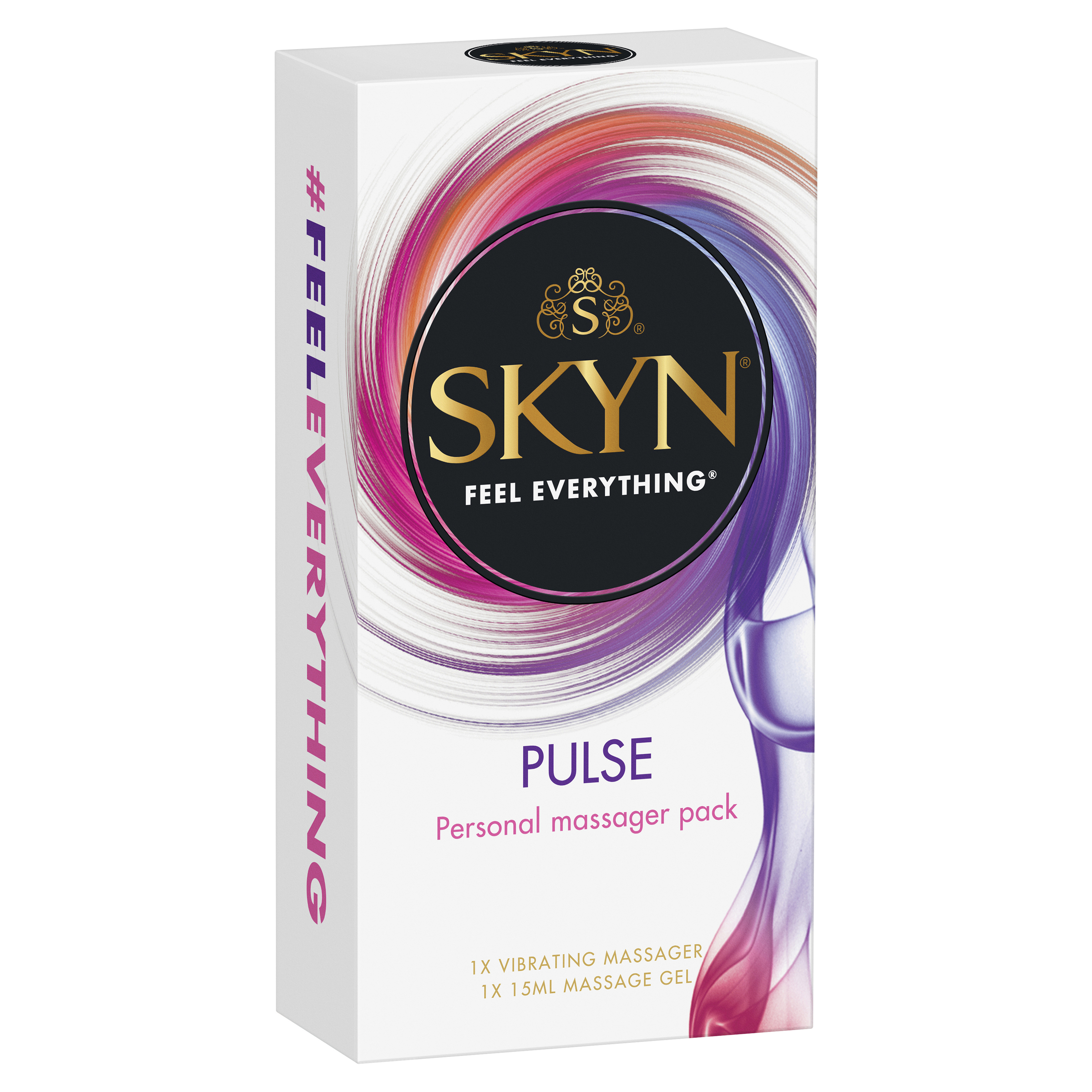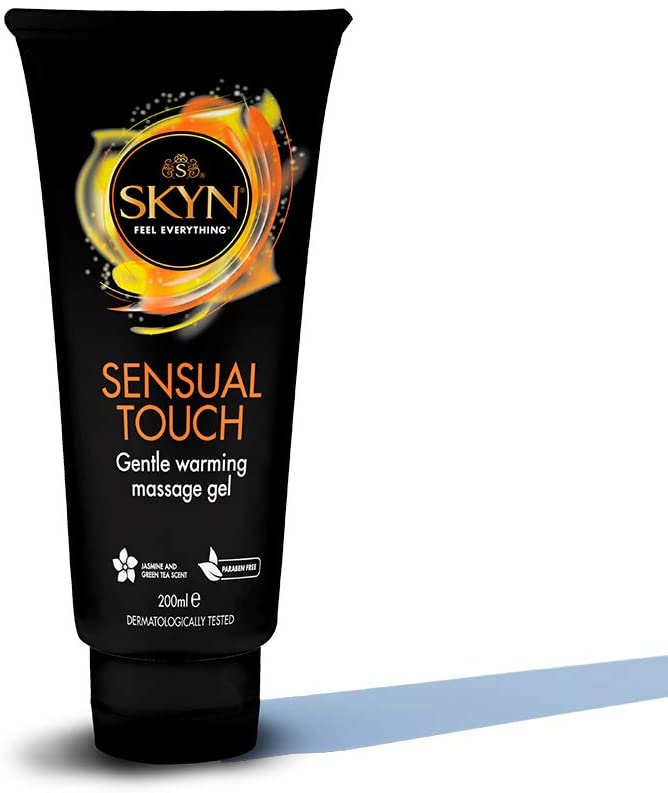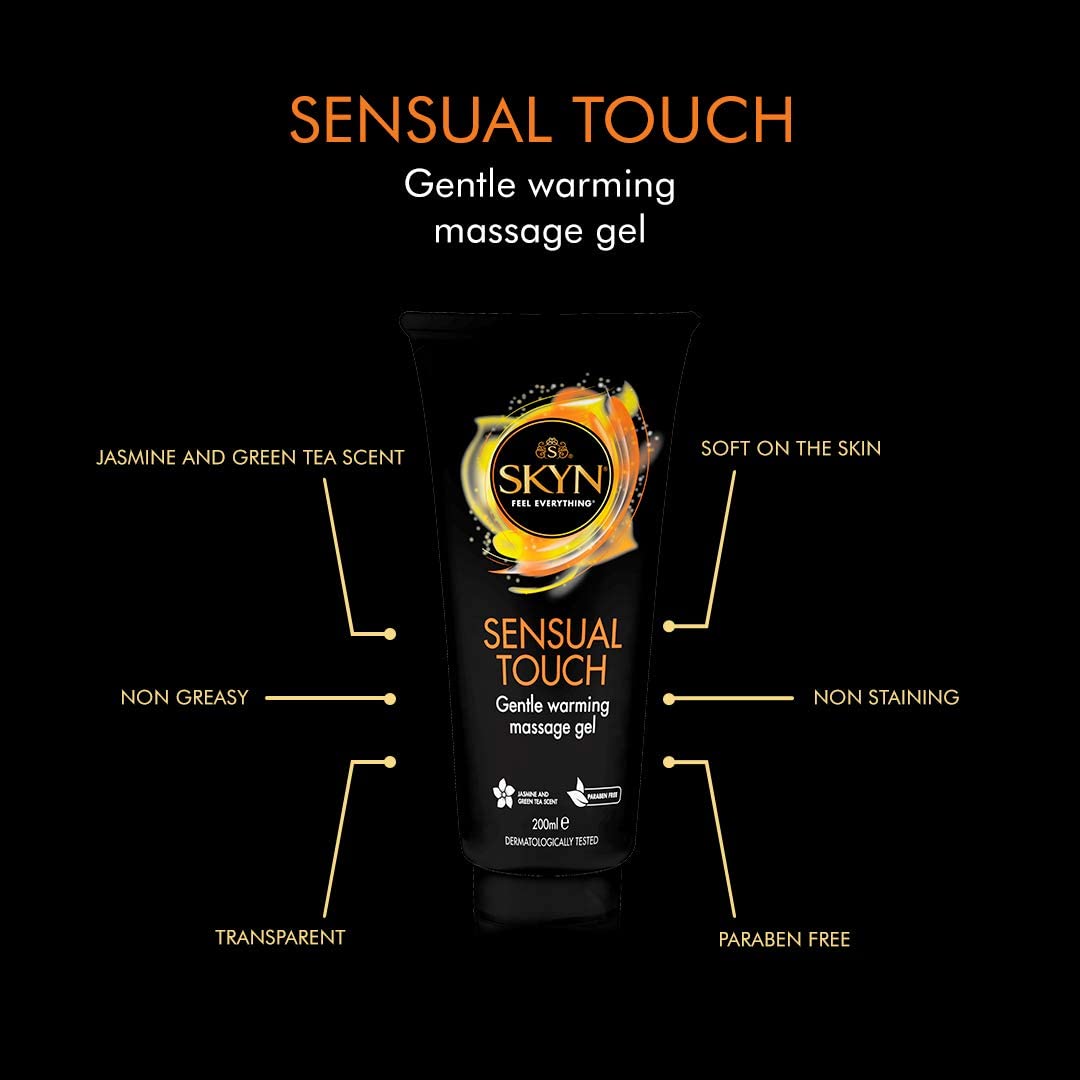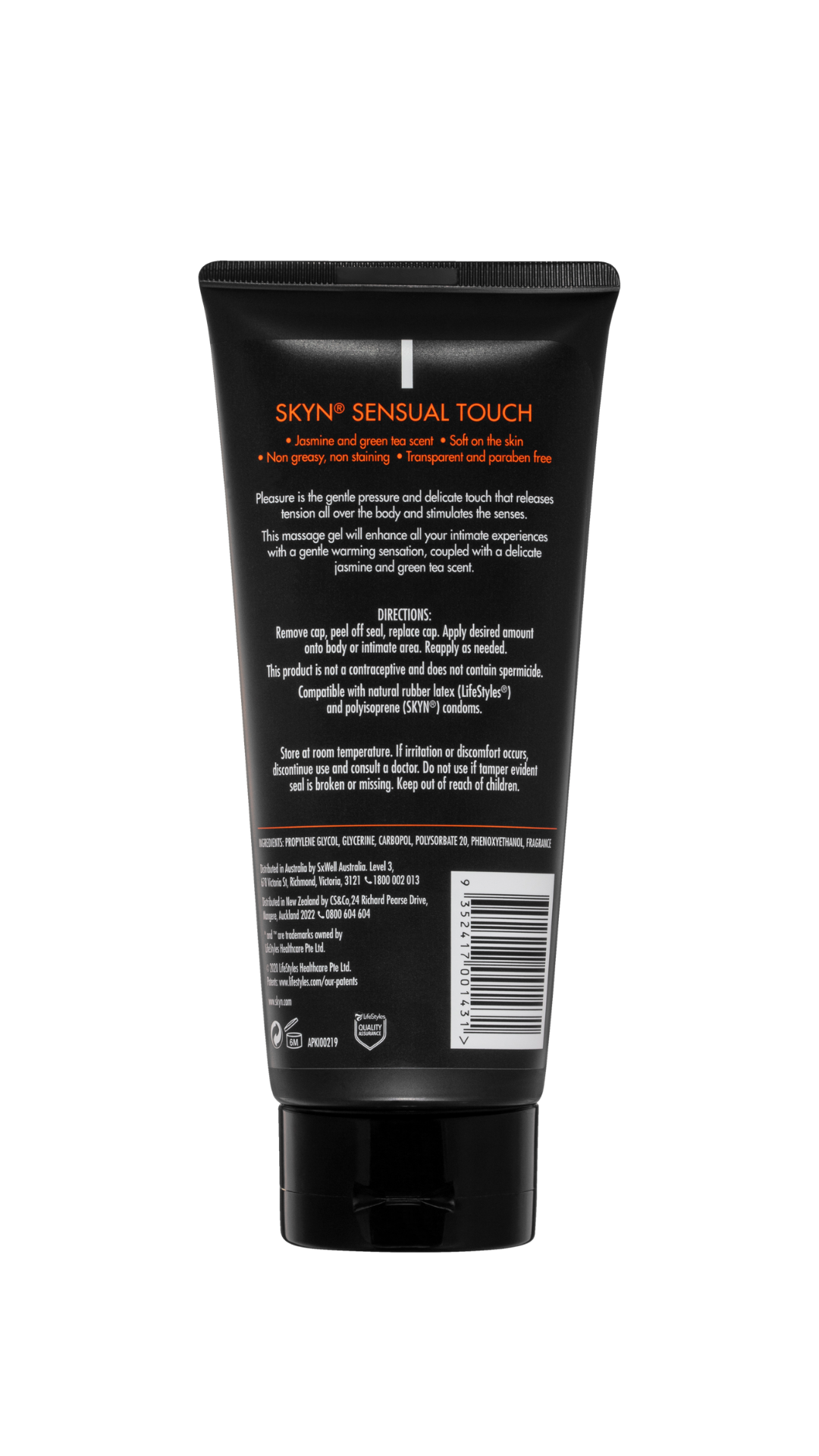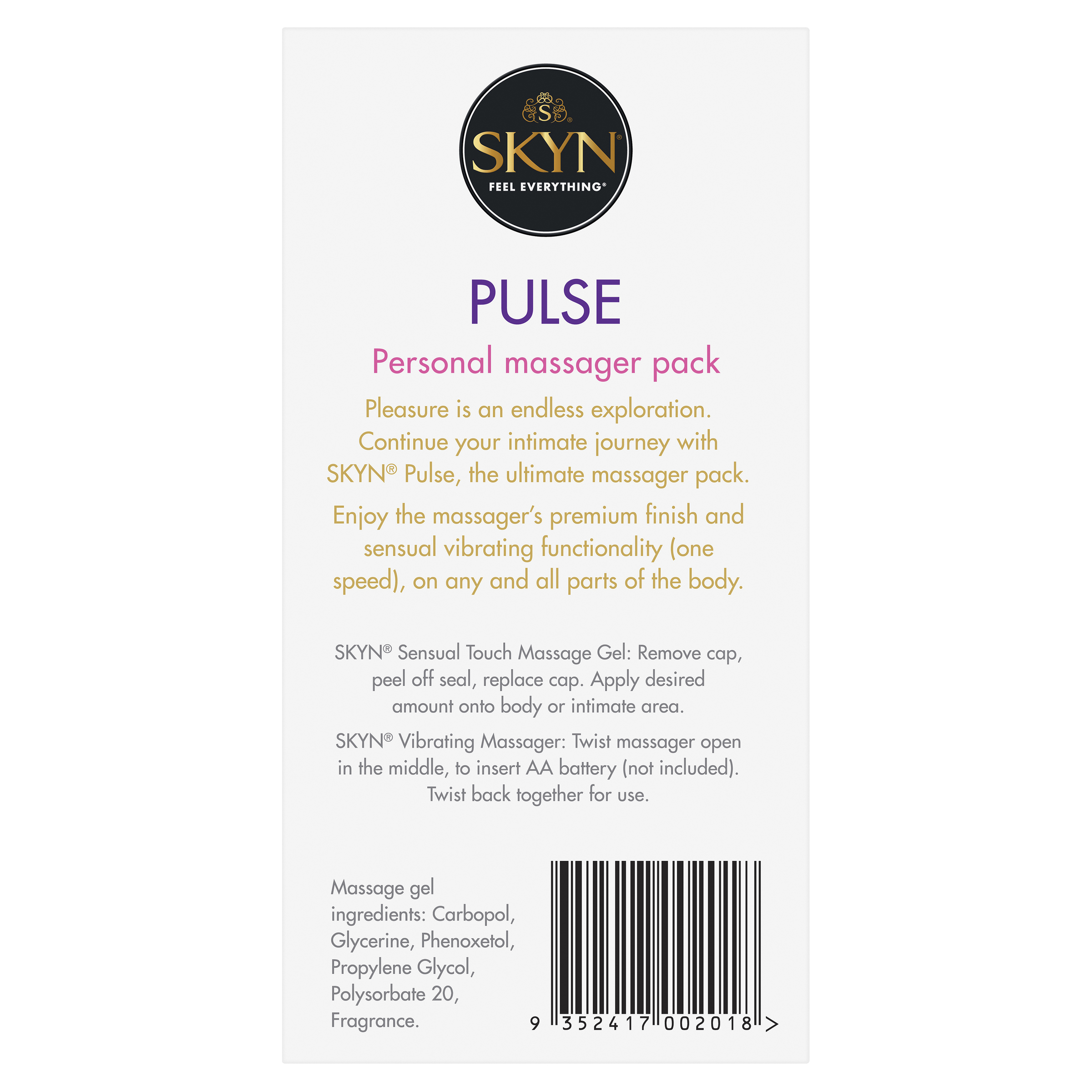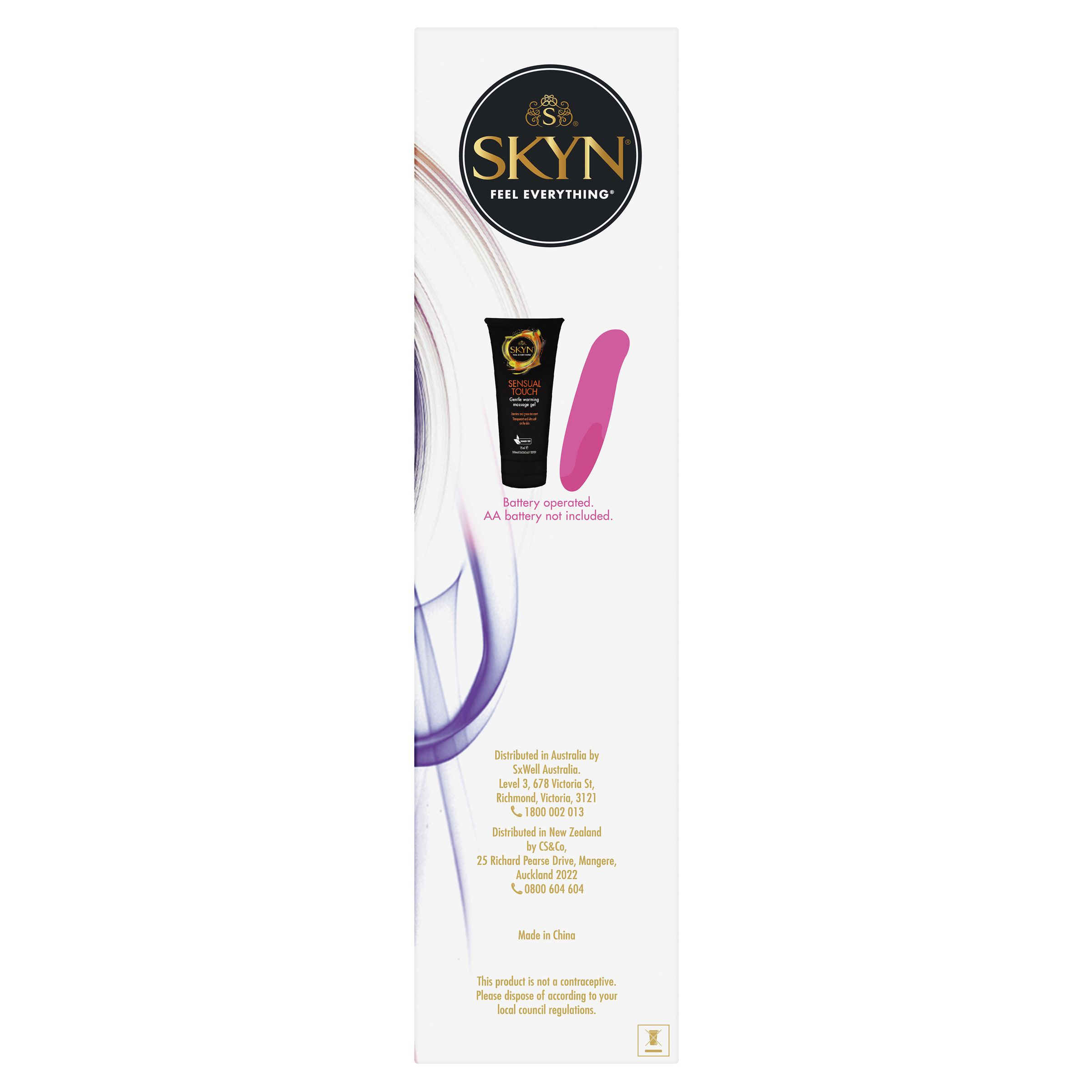 SKYN® Pulse Ultimate Massager Pack - Contains 1 SKYN® Pulse + 1 SKYN® Sensual Touch
Vibrating bullet & massage Gel
(Recommended Retail Price)
Marketplace
Our best products are everywhere
Product
Description
Explore pleasure with the SKYN® Pulse vibrating massage bullet (AA batteries not included), coupled with the SKYN®  Sensual Touch Massage Gel - a smooth, velvety-feel massage gel with a light perfume of jasmine and green tea. It feels ultra soft on the skin and helps sensitize each movement, while enveloping you in a stimulating scent.
This bundle includes 1x SKYN® Pulse Massager and 1x SKYN® Sensual Touch 200ml Massage Gel
We bundle, for your pleasure.
There's something to be said for a bundle of SKYN® products delivered to you – the endless exploration of pleasure and intimacy, with a partner or solo.
Save Money
Create more intimacy
Explore new things
Discreet Packaging
Sensual Touch is so much

better

with...

formulated with Tribulus Terrestris, traditionally used in Ayurvedic medicine to promote healthy libido

$39.99 — or

/ month