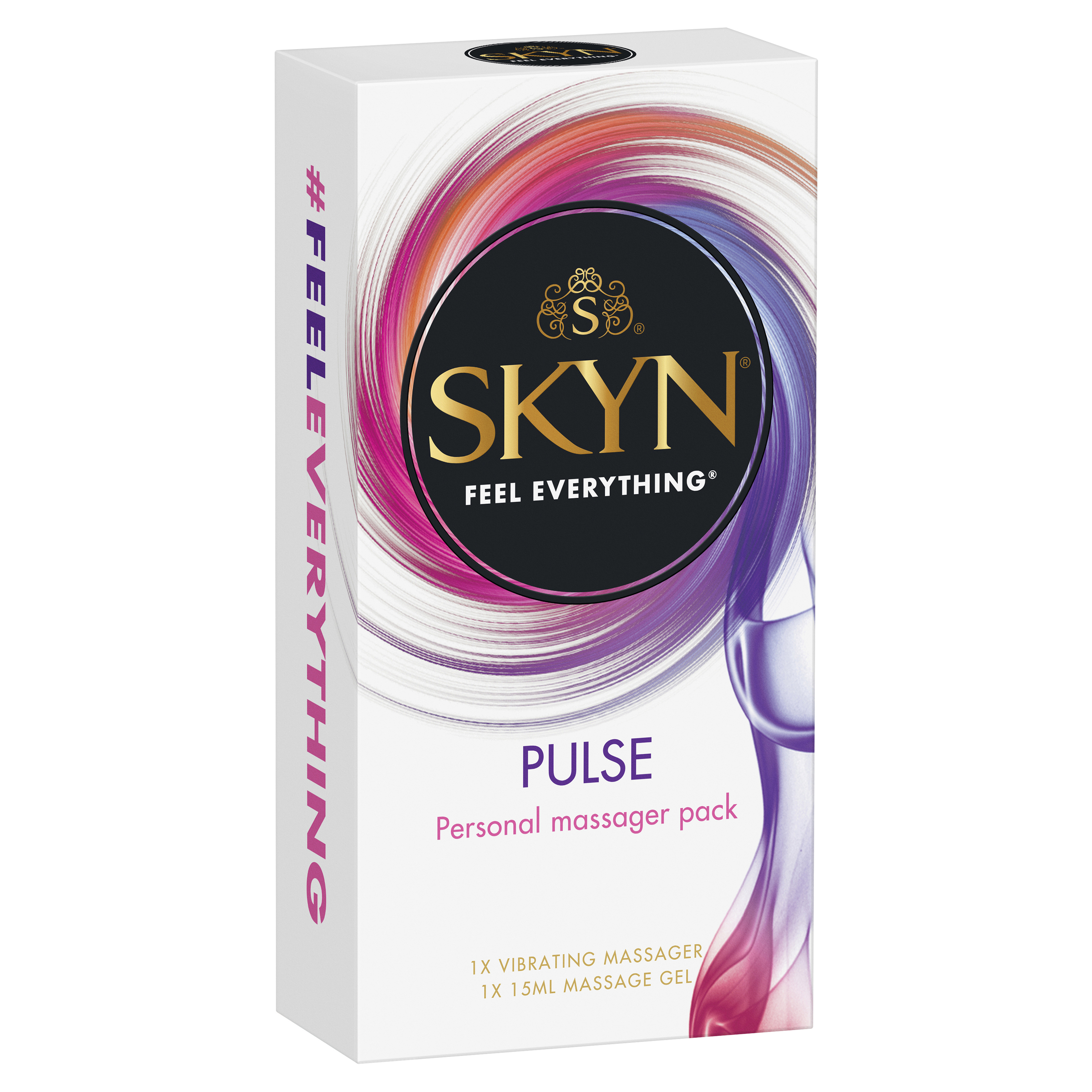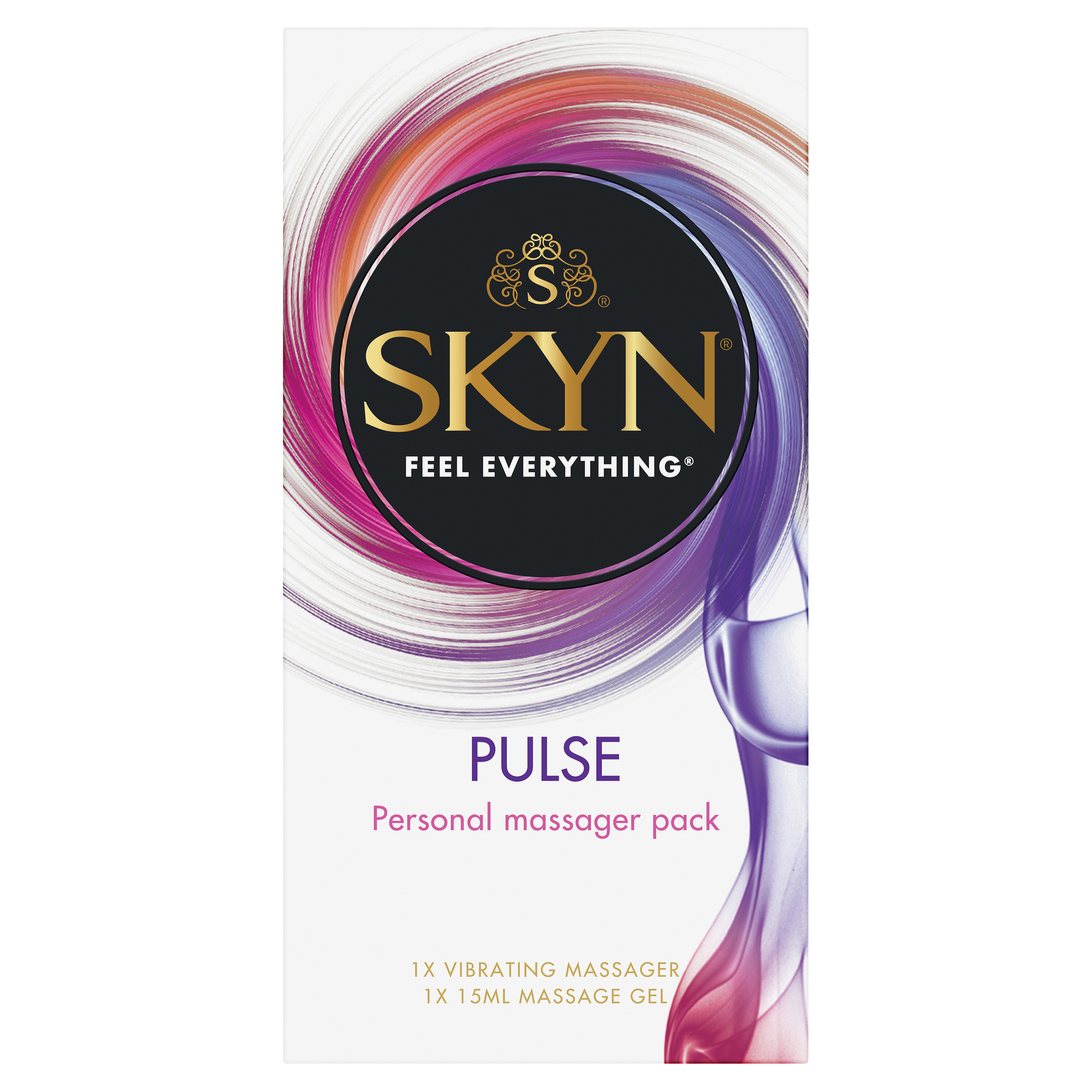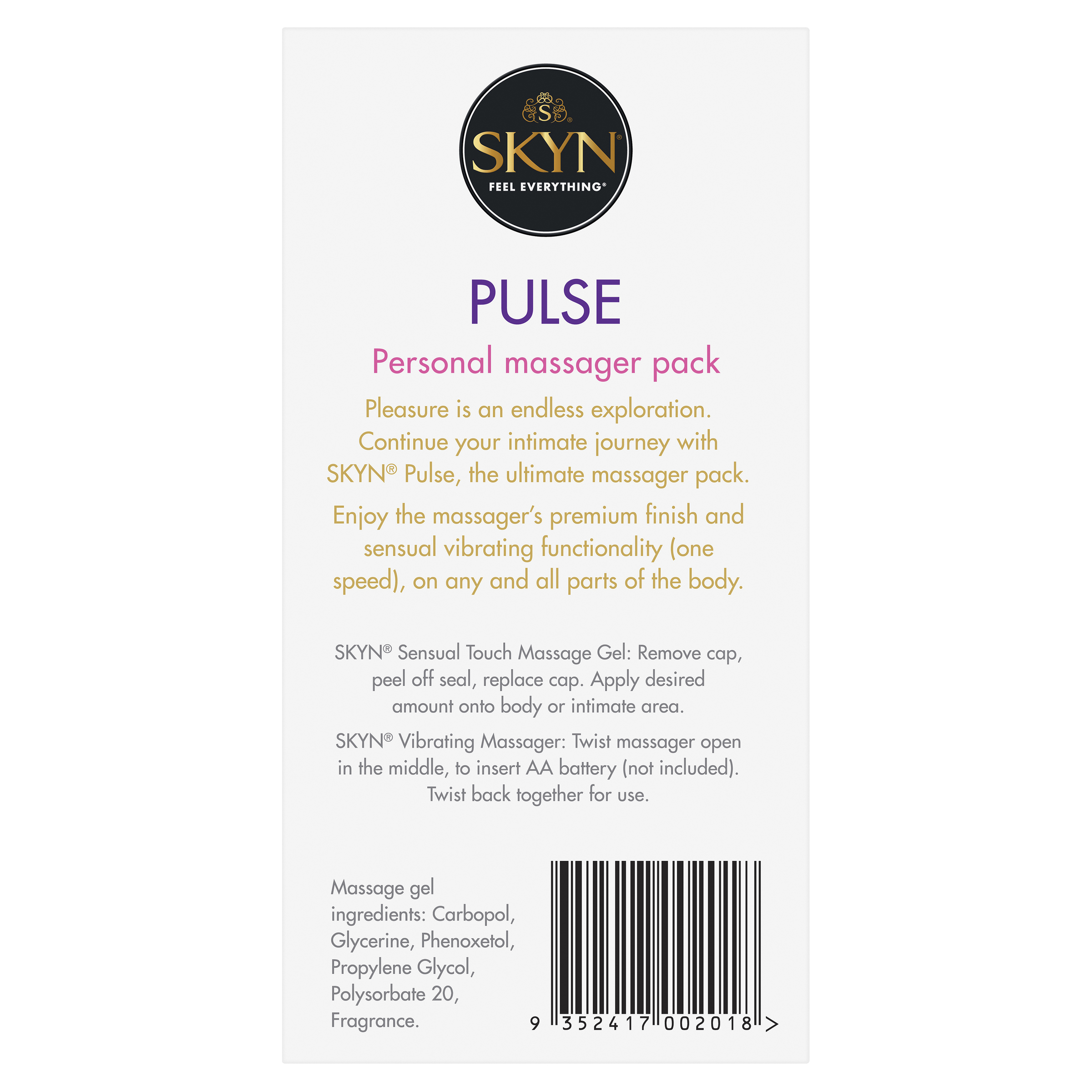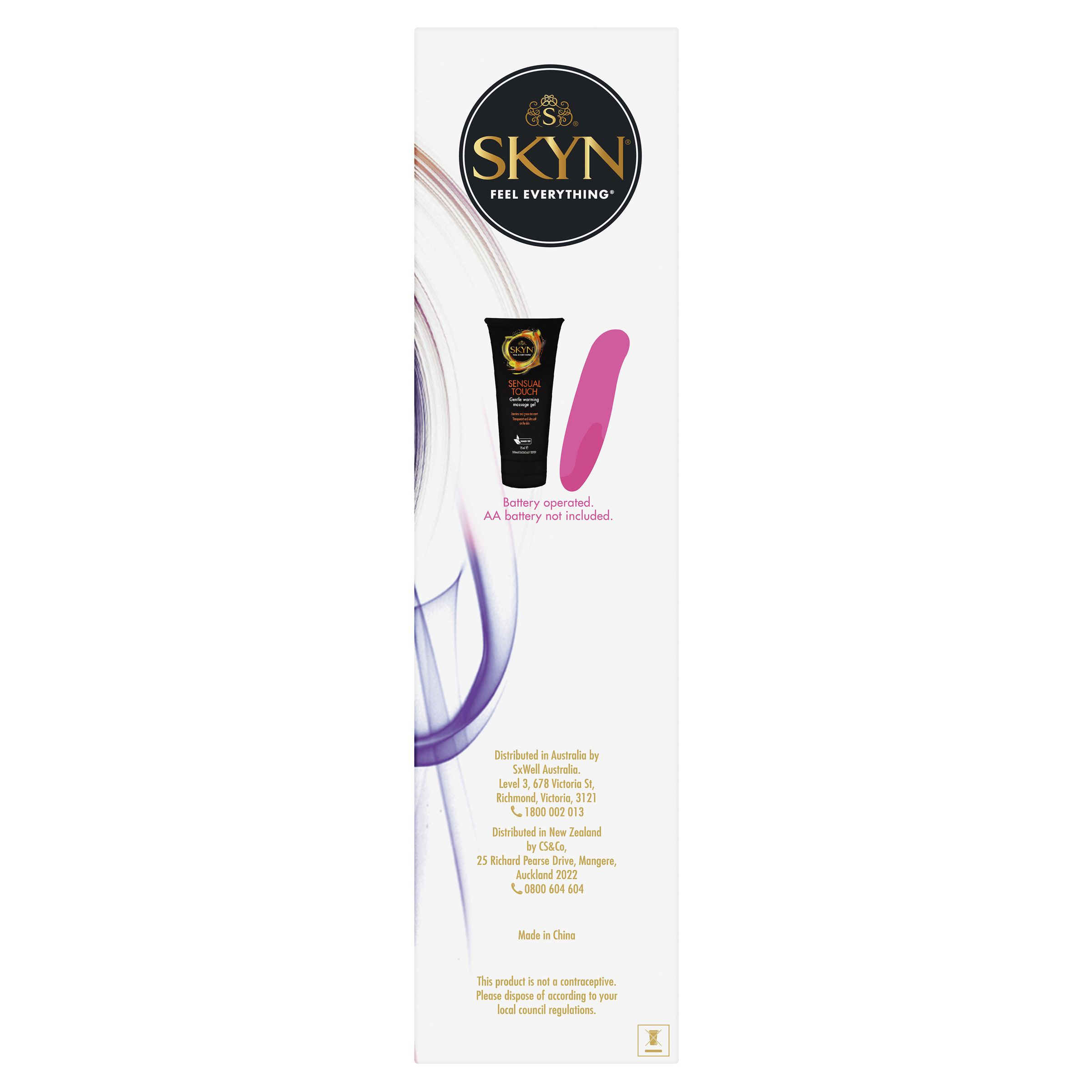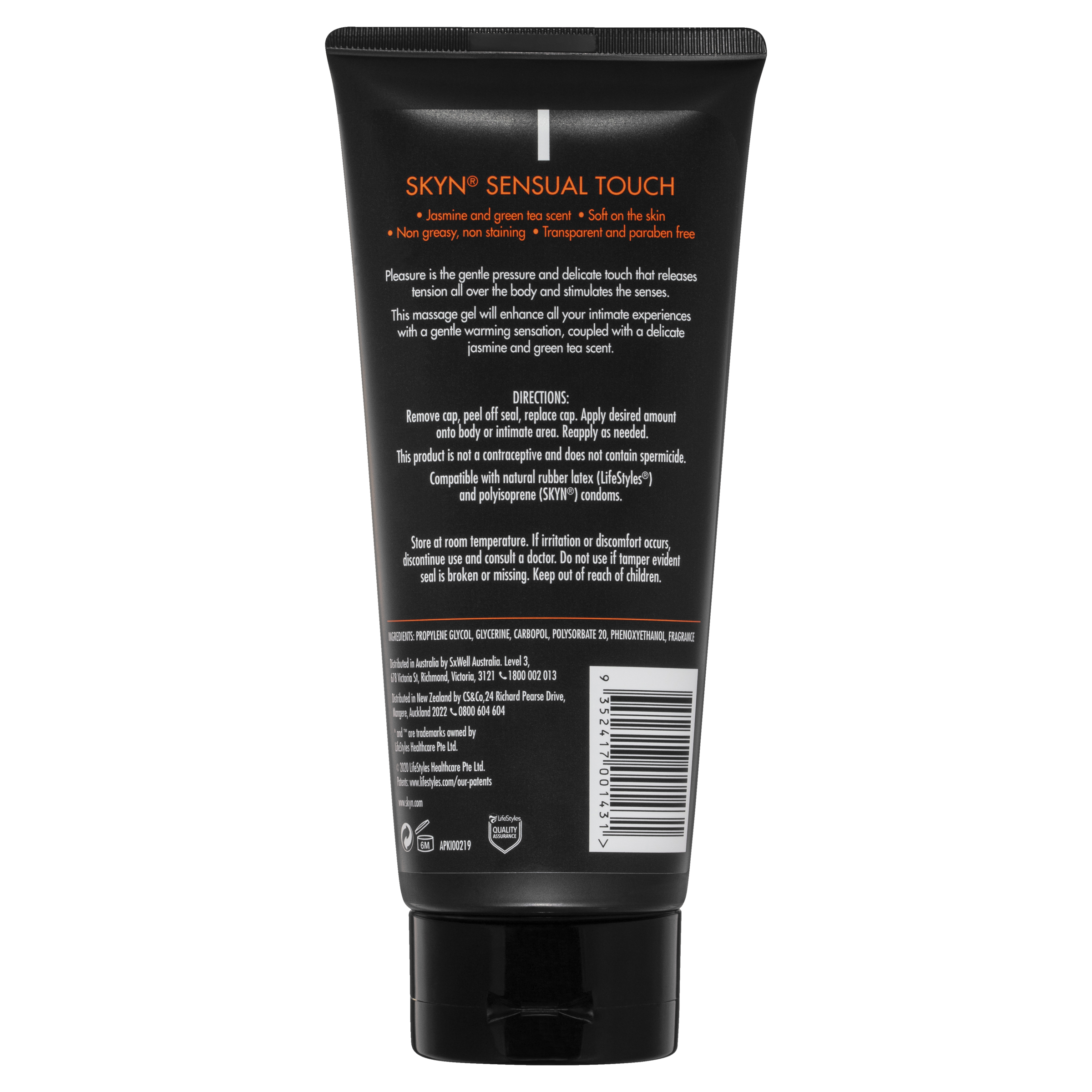 SKYN® Personal Massager Pack - Contains 1 SKYN® Pulse Massager + 15ml SKYN® Sensual Touch Massage Gel
Toy, Massage gel
$19.95
(Recommended Retail Price)
ALSO AVAILABLE AT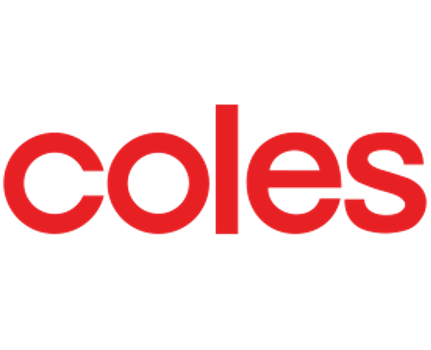 Marketplace
Our best products are everywhere
Product
Description
SKYN® Pulse includes a SKYN® Vibrating massager and SKYN® Sensual Touch. Pleasure is an endless exploration. Continue your intimate journey with SKYN® Pulse, the ultimate massager pack. Enjoy the massager's premium finish and sensual vibrating functionality (one speed), on any and all parts of the body. SKYN® Sensual Touch is a smooth, velvety-feel massage gel with a light perfume of jasmine and green tea. It feels ultra soft on the skin and helps sensitize each movement, while enveloping you in a stimulating scent.
We bundle, for your pleasure.
There's something to be said for a bundle of SKYN® products delivered to you – the endless exploration of pleasure and intimacy, with a partner or solo.
Save Money
Create more intimacy
Explore new things
Discreet Packaging
Sensual Touch is so much

better

with...

Ultra silky lubricant for maximum comfort

For couples trying to conceive

pH balanced with natural moisturizer