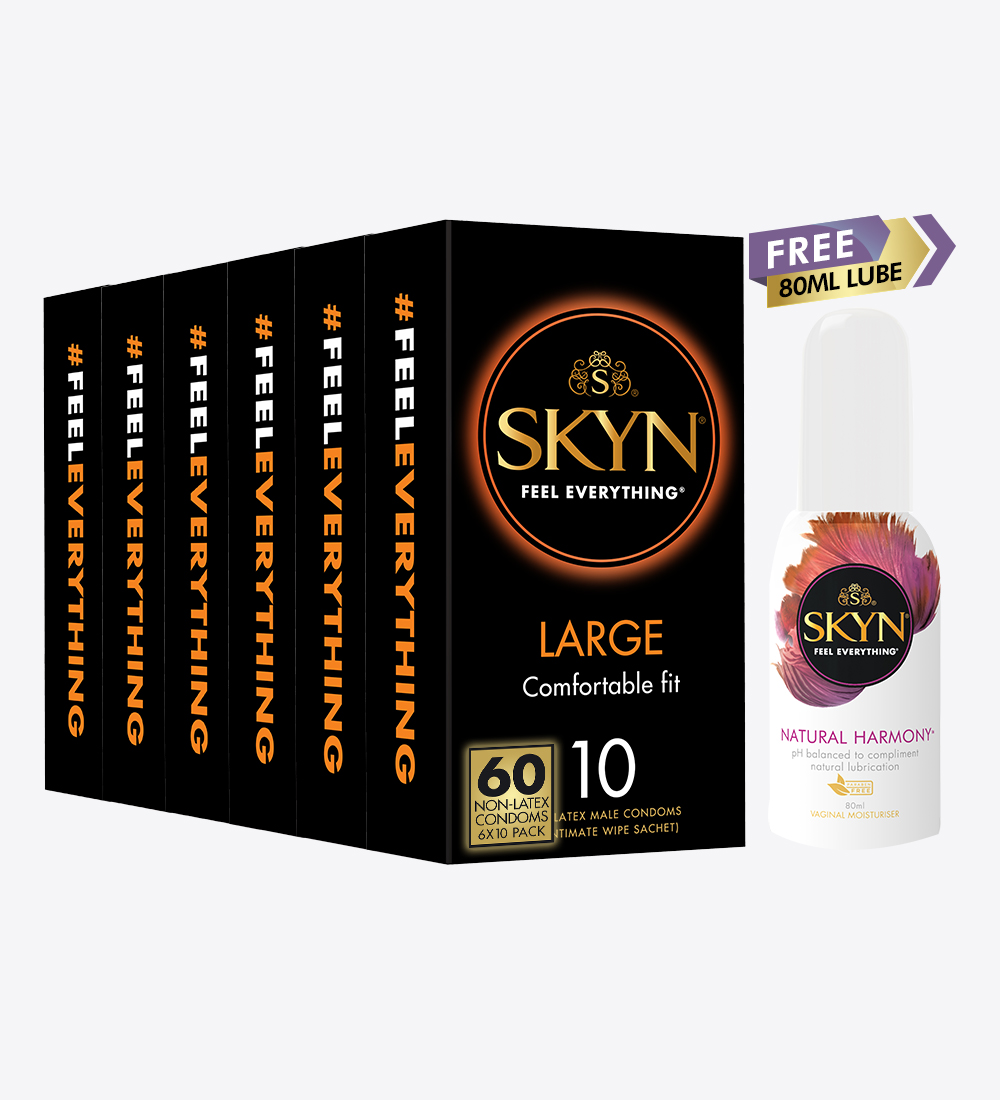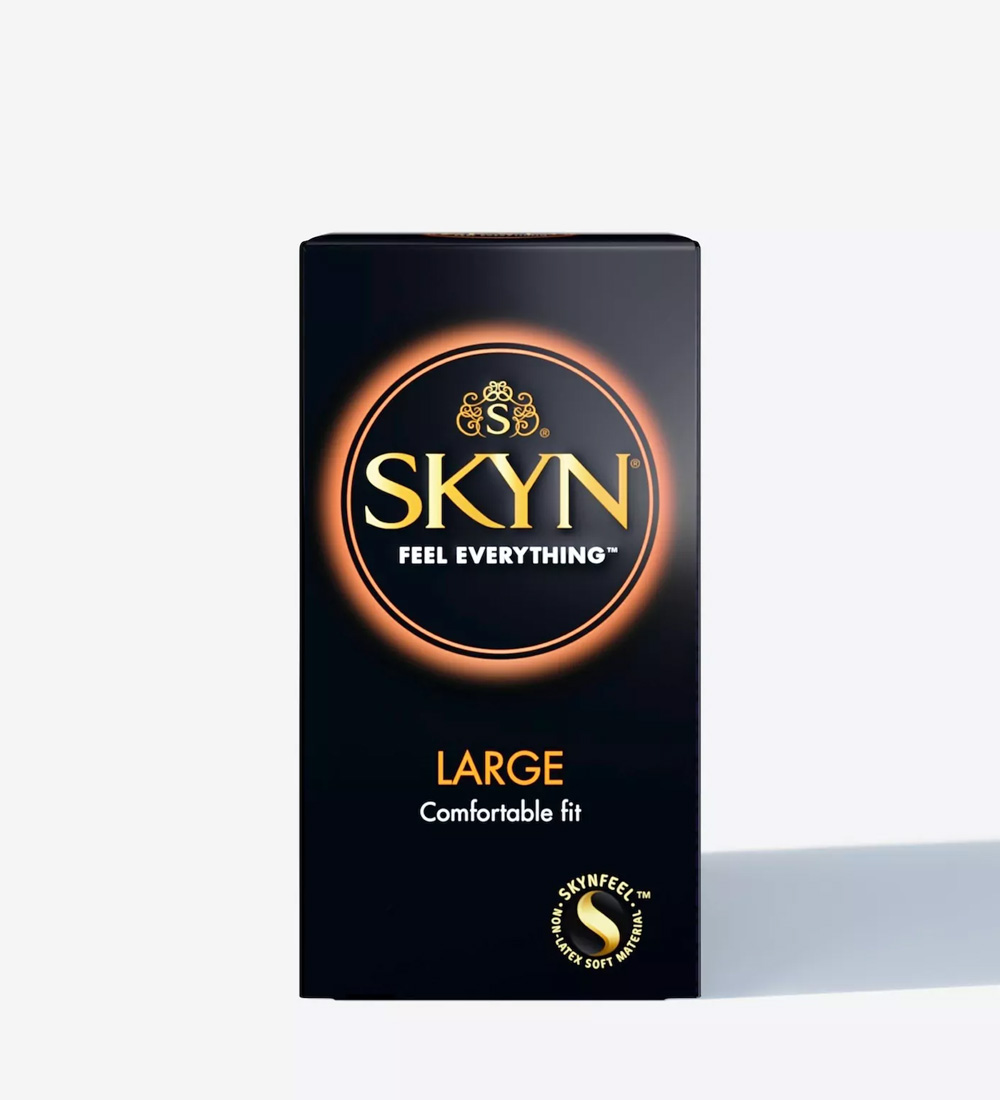 SKYN® Large Non Latex Condoms pack of 60 + FREE SKYN® Natural Harmony personal Lubricant 80Ml
Longer and wider
$70.00
(Recommended Retail Price)
Marketplace
Our best products are everywhere
Product
Description
SKYN® Large comdoms provide the longer, larger, and extra comfort fit

Extra comfort condoms lubricated with long-lasting ,ultra-smooth, silicone- based,non spermicidal lubricant

SKYN® Natural Harmony Lubricant is a pH adapted formula made to work in harmony with your body and naturally boost your most intimate desires

These 100% electronically tested non-latex condoms are made with SKYNFEEL®, a technologically advanced polyisoprene material that's completely free from natural rubber latex, proven enhance experience.

This item includes- 1 x SKYN® Original-60, 1 x SKYN® Natural Harmony Lubricant-80ml
SKYN® Large Condoms are flared shaped condoms having 56mm nominal width for delivering comfort fit. It is lubricated with an external smooth texture and natural colour making it an easy fit. SKYN® Natural Harmony is a pH adapted formula which ensures boosting your intimate desires. It is a natural moisturizer used as a lube for opening up new sensations and it is compatible with all the condoms. SKYN® Natural Harmony is availble in an 80ml bottle. This combo contains 60 SKYN® Large Condoms (6x10) and 1 bottle of SKYN® Natural Harmony.
"

Fantastic product. Don't have that horrible smell as do full latex alternatives.

"

SHERRY

talking about Large

"

I just had sex with these on. I never enjoyed a condom just as good as these.

"

CHRISTIAN

talking about Large

"

After using standard condoms for years I used one of these after measuring up, and wow, what a difference!

"

JOHN M.

talking about Large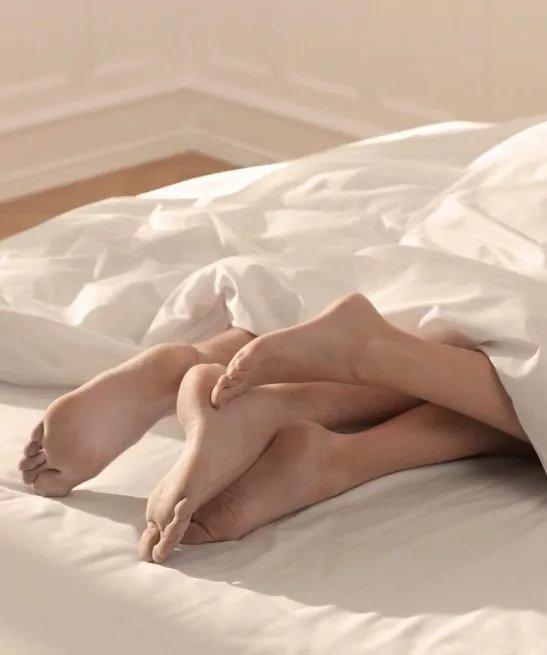 This is why
you'll love it
With a nominal width of 56 mm, SKYN® Large are, as you might have guessed, larger and longer than our standard condoms, for extra comfort. This new generation of condom is made from SKYNFEEL®, a technologically advanced, non-latex material proven to enhance stimulation. It feels so soft and comfortable that you'll barely notice wearing it, allowing you and your partner to really feel everything.
We bundle, for your pleasure.
There's something to be said for a bundle of SKYN® products delivered to you – the endless exploration of pleasure and intimacy, with a partner or solo.
Save Money
Create more intimacy
Explore new things
Discreet Packaging
Large is so much

better

with...

Our SKYN® Get Fresh intimate wipes are the best ally to feel fresh wherever and whenever you need it.

Works Better with

Mysterious assortments of SKYN® sensations

$70.00

Textured, flavoured & stimulating varieties

$64.00