You cannot add "SKYN® Excite™ for Him Gel 3-Pack" to the cart because the product is out of stock.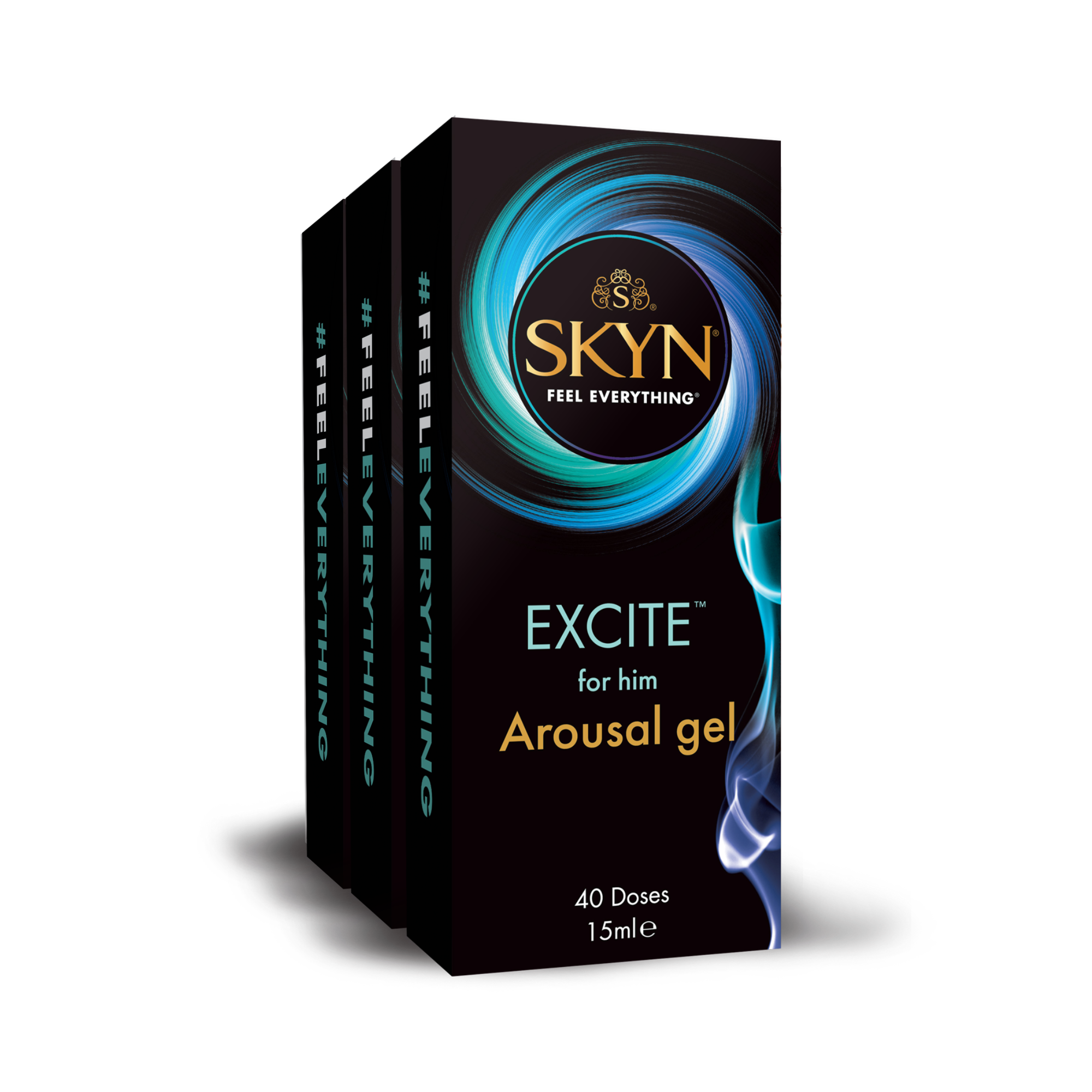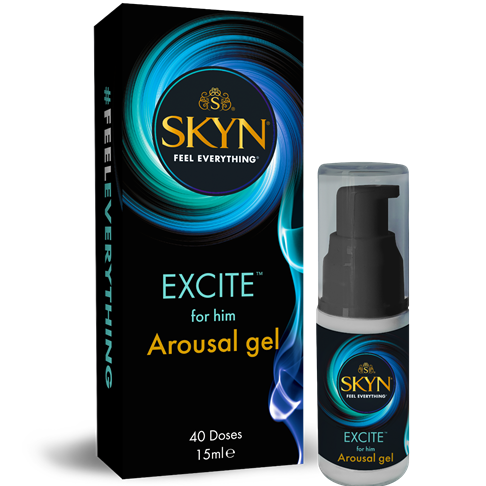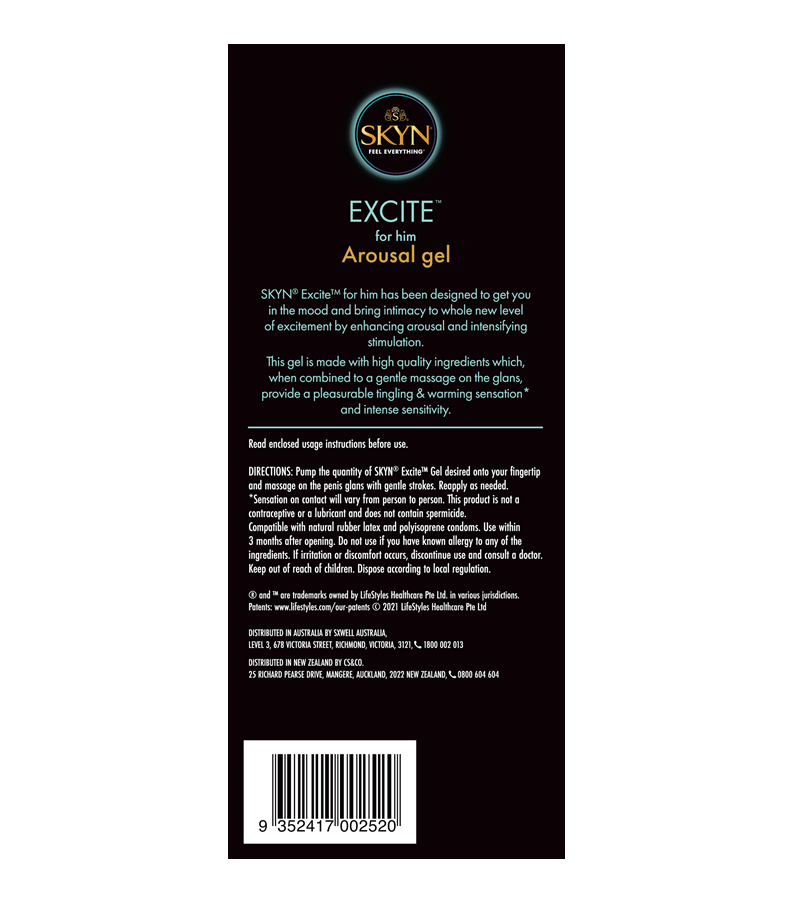 SKYN® Excite™ for Him Gel 3-Pack
Arousal gel for enhanced pleasure
(Recommended Retail Price)
Marketplace
Our best products are everywhere
Product
Description
The SKYN® Excite™ for Him Gel has been designed to get you in the mood and take intimacy to new levels of excitement by enhancing arousal and intensifying stimulation.
This arousal gel is made with high quality ingredients which, when combined with a gentle massage on the glans, provides a pleasurable tingling & warming sensation.
Perfect for solo and partnered use. Compatible with SKYN® condoms and suitable for use with SKYN® Toy range.
This bundle includes 3x SKYN Excite Gel For Him
We bundle, for your pleasure.
There's something to be said for a bundle of SKYN® products delivered to you – the endless exploration of pleasure and intimacy, with a partner or solo.
Save Money
Create more intimacy
Explore new things
Discreet Packaging
Vibes Caress SKYN Original condom bundle SKYN Selection 60 condom bundle

Vibrating bullet & massage Gel

formulated with Tribulus Terrestris, traditionally used in Ayurvedic medicine to promote healthy libido

$39.99 — or

/ month

formulated with Tribulus Terrestris, traditionally used in Ayurvedic medicine to promote healthy libido

$39.99 — or

/ month