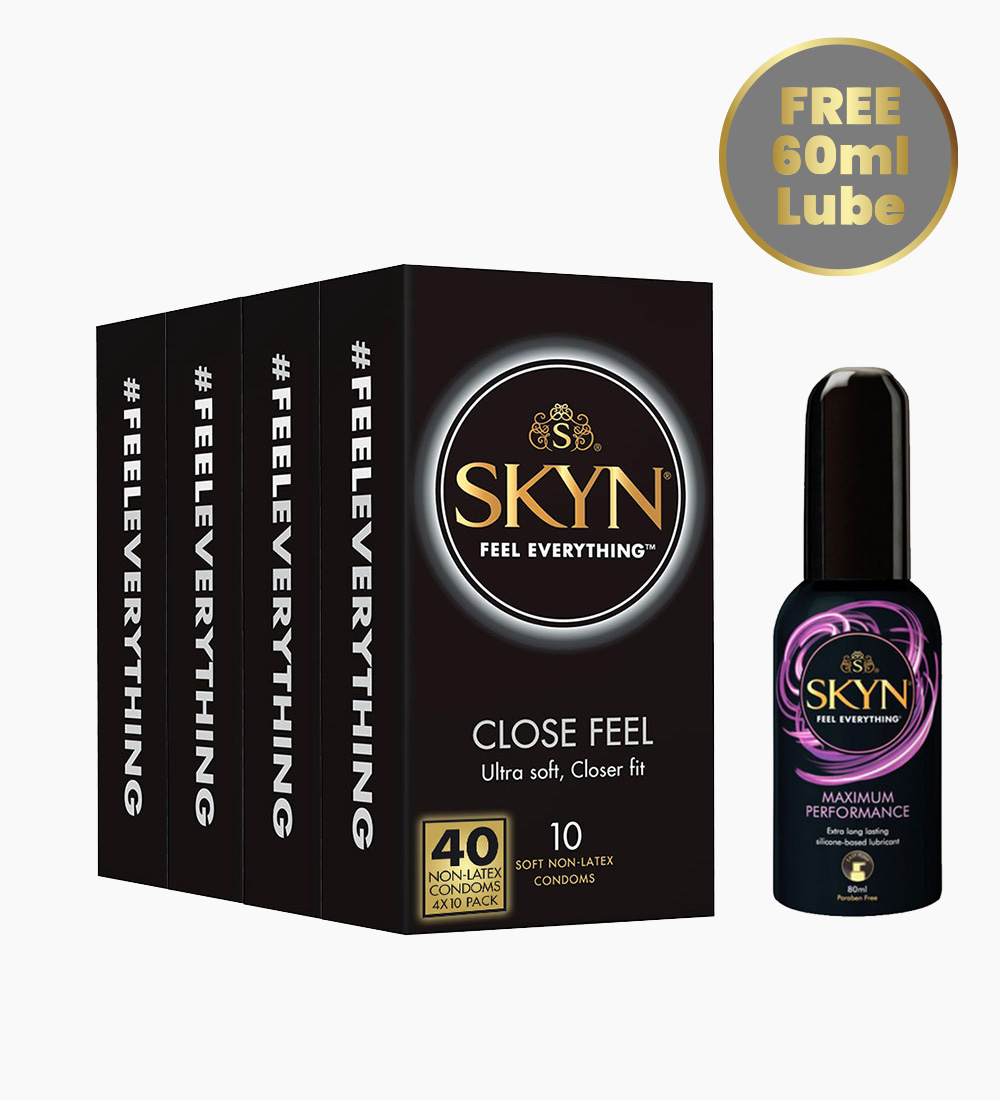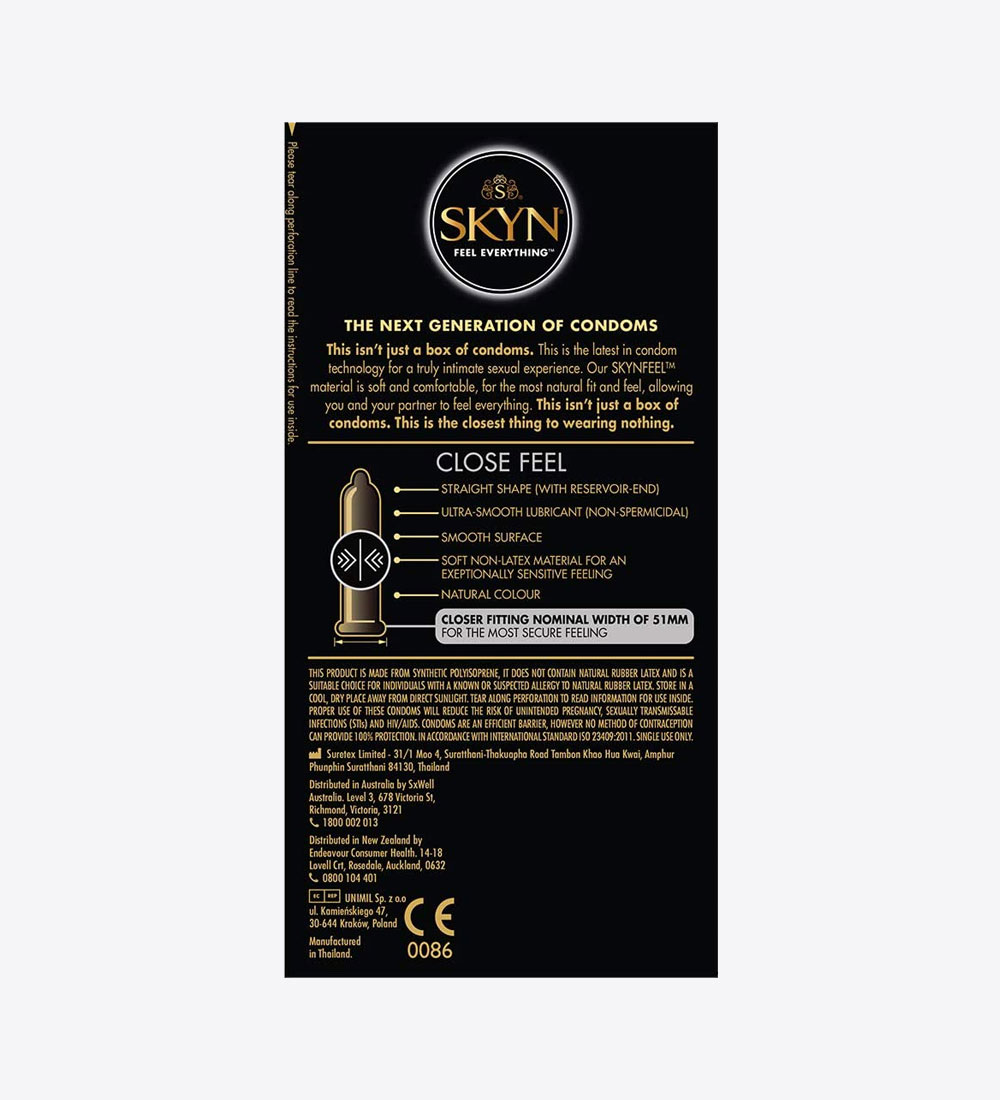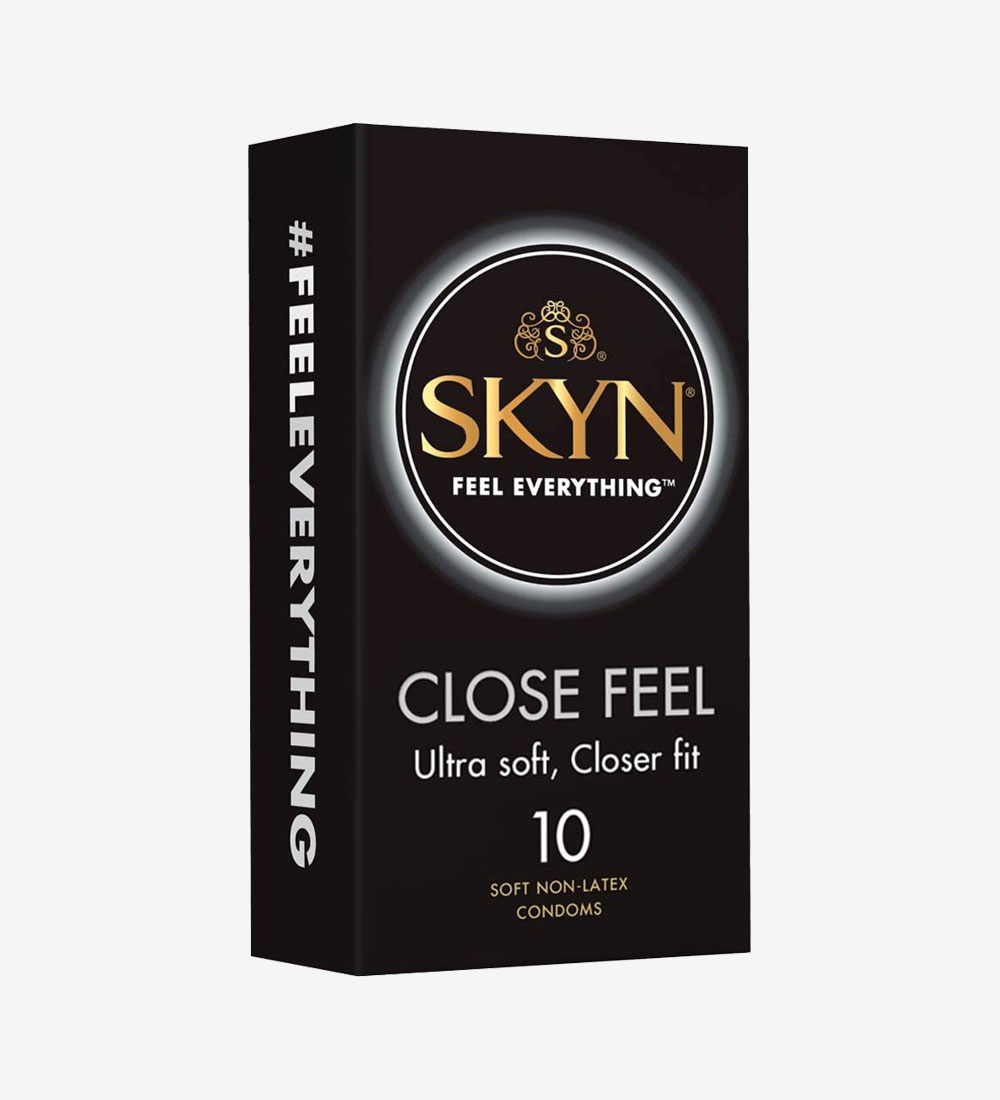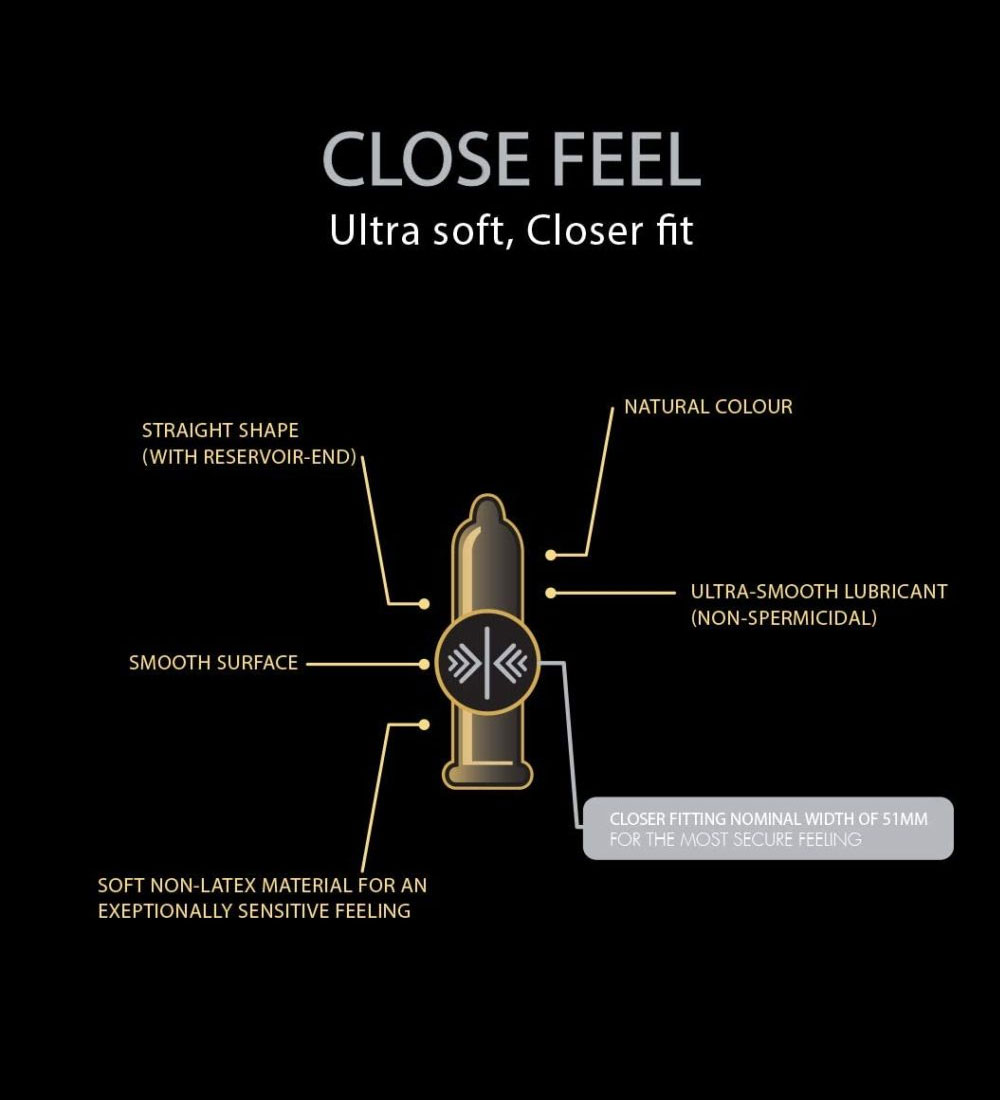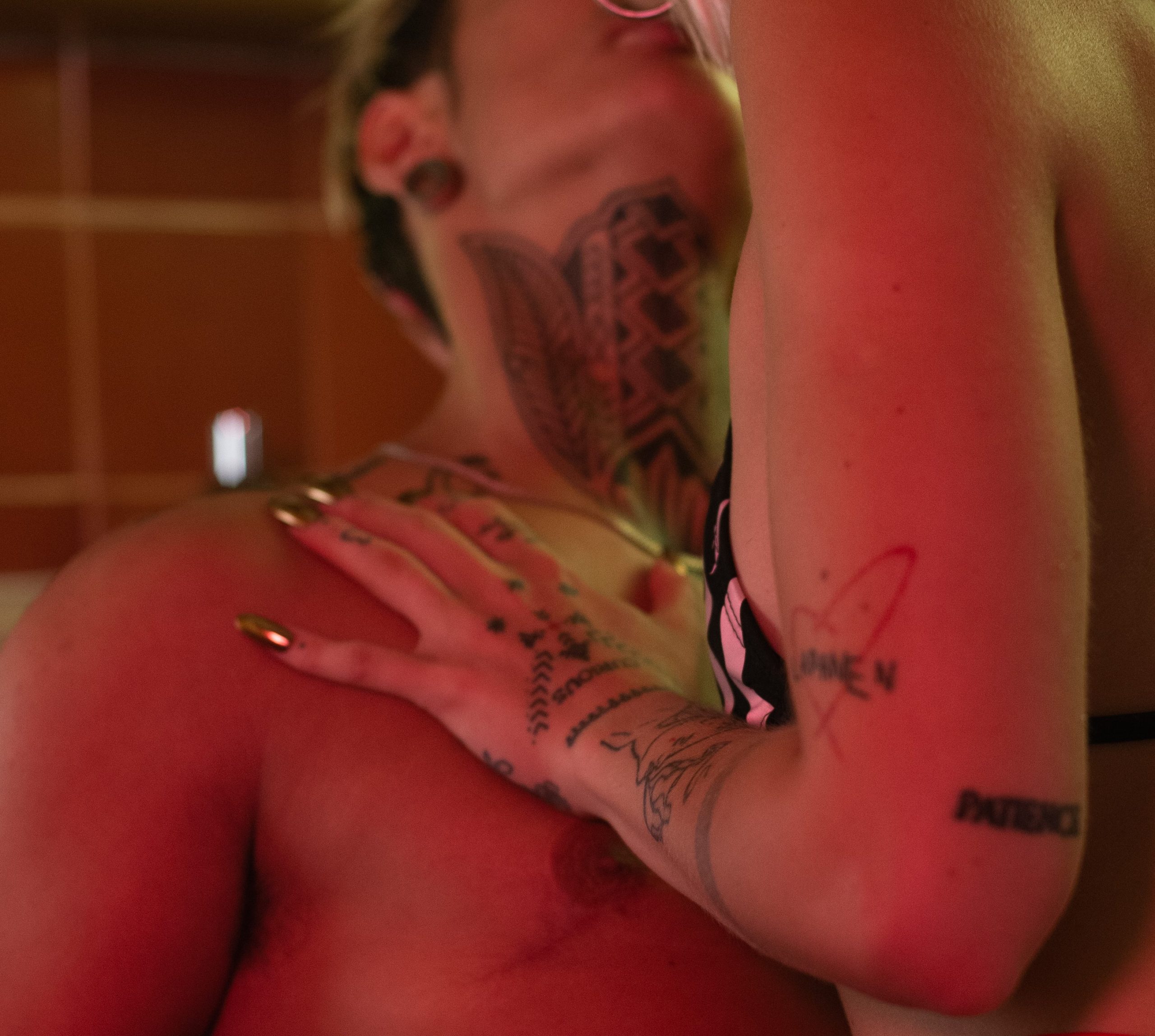 SKYN® Close Feel Non Latex Condoms - Pack of 40 + Free 80ML Maximum Performance Lube
The thinnest SKYN® condom
(Recommended Retail Price)
Marketplace
Our best products are everywhere
Product
Description
Always read the label and follow the directions for use. Proper use of condoms can help reduce the risk of pregnancy, HIV/AIDS and sexually transmitted infections, but no form of contraception can provide 100% protection. For contraceptive purposes and to help protect against sexually transmitted infections.
Always read the label and follow the directions for use. Maximum Performance Lubricant is intended to be used for the alleviation of vaginal dryness during sexual intercourse. If discomfort or irritation occurs, discontinue use. If irritation persists, seek medical assistance. Do not use on damaged or broken skin or mucosa.
SKYN® Close Feel Non-Latex Condoms come with Straight Shape (With Reservoir-End). Our non-latex condoms are made from Skynfeel, a revolutionary material which feels so soft and comfortable, that you'll find it barely noticeable. Giving you both an incredibly natural feel, full of sensitivity while being suitable for people with latex allergy.
This bundle includes: SKYN® Close Feel Condom 40pk and Maximum Performance 80ML Lube.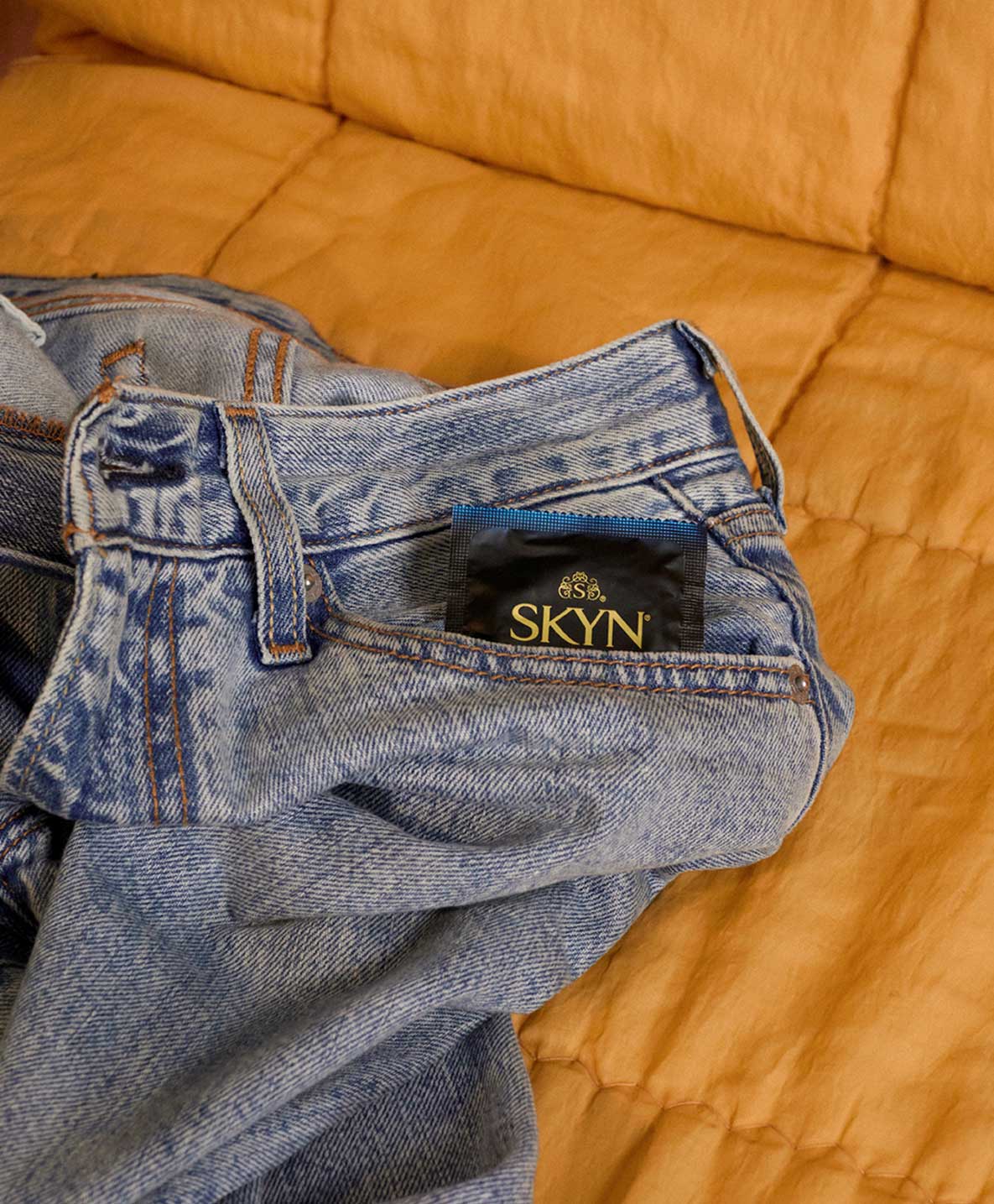 Trust us Closer than ever
20% thinner than SKYN® Original Condoms
This is why
you'll love it
Ultra Soft and Ultra Thin for an exceptionnally sensitive feeling, SKYN® Elite condoms take the intimate experience to the next level. This isn't just a box of condoms. This is the closest thing to wearing nothing.
We bundle, for your pleasure.
There's something to be said for a bundle of SKYN® products delivered to you – the endless exploration of pleasure and intimacy, with a partner or solo.
Save Money
Create more intimacy
Explore new things
Discreet Packaging
Close Feel is so much

better

with...

Adding extra lubrifications is a simple and easy way to make sex comfier and more pleasurable for everyone.

Works Better with

Assortment of condoms (Original, Intense Feel, Extra Lube)