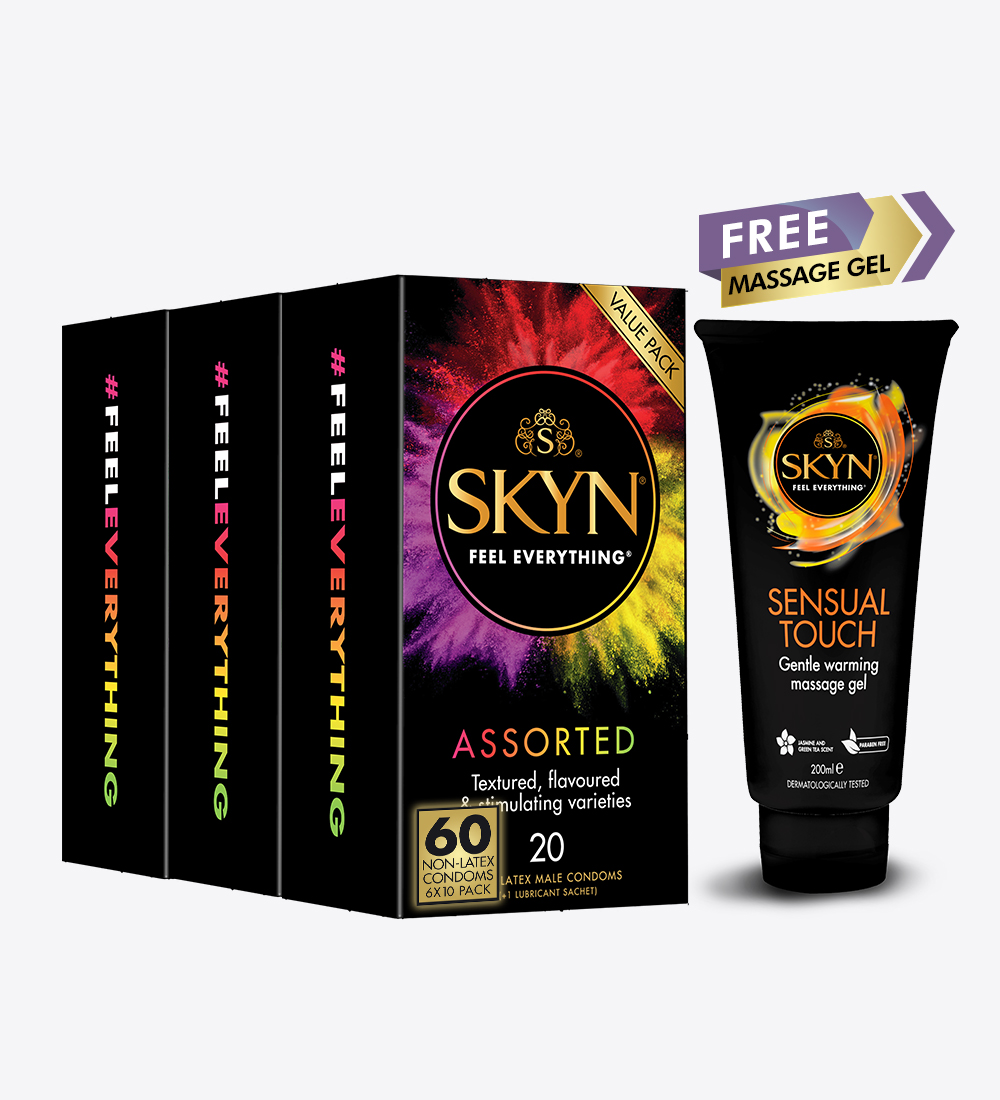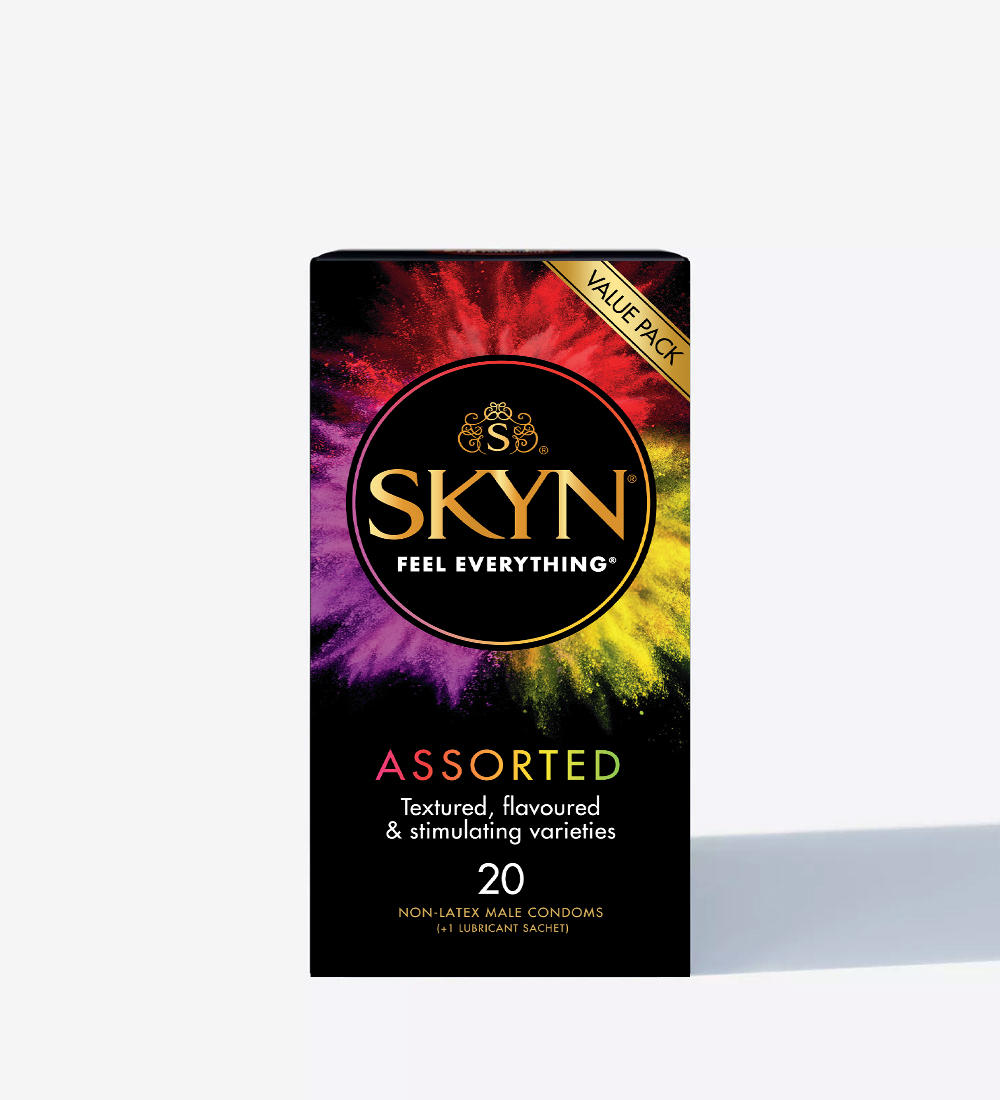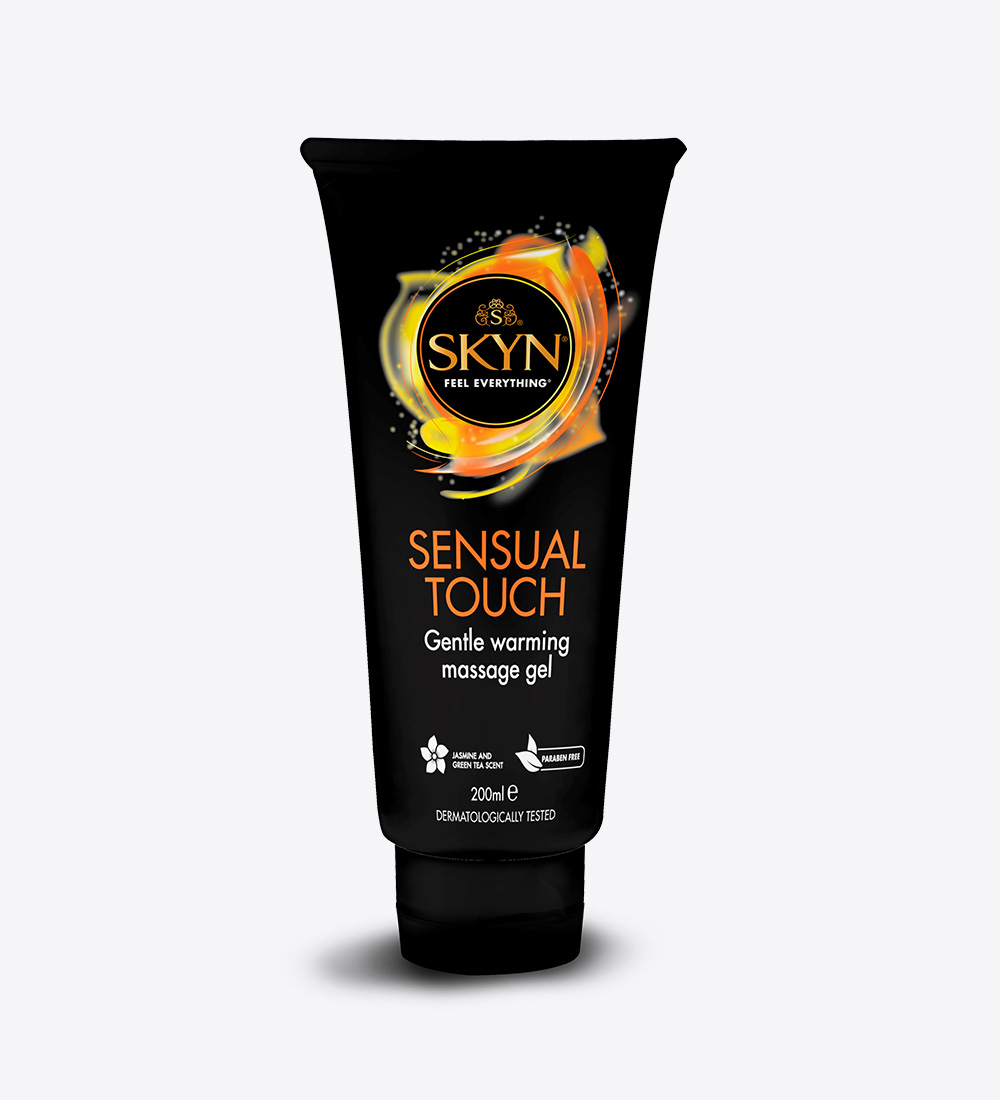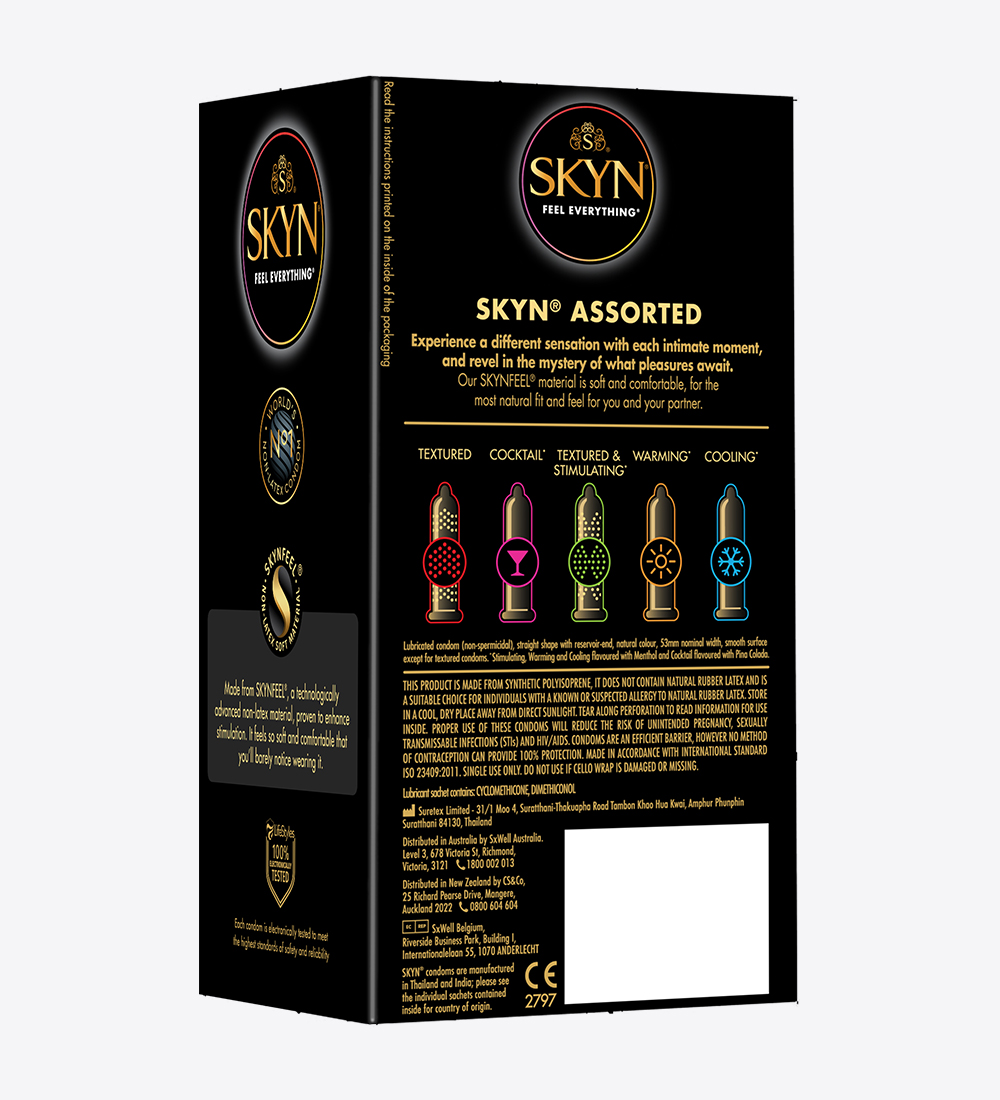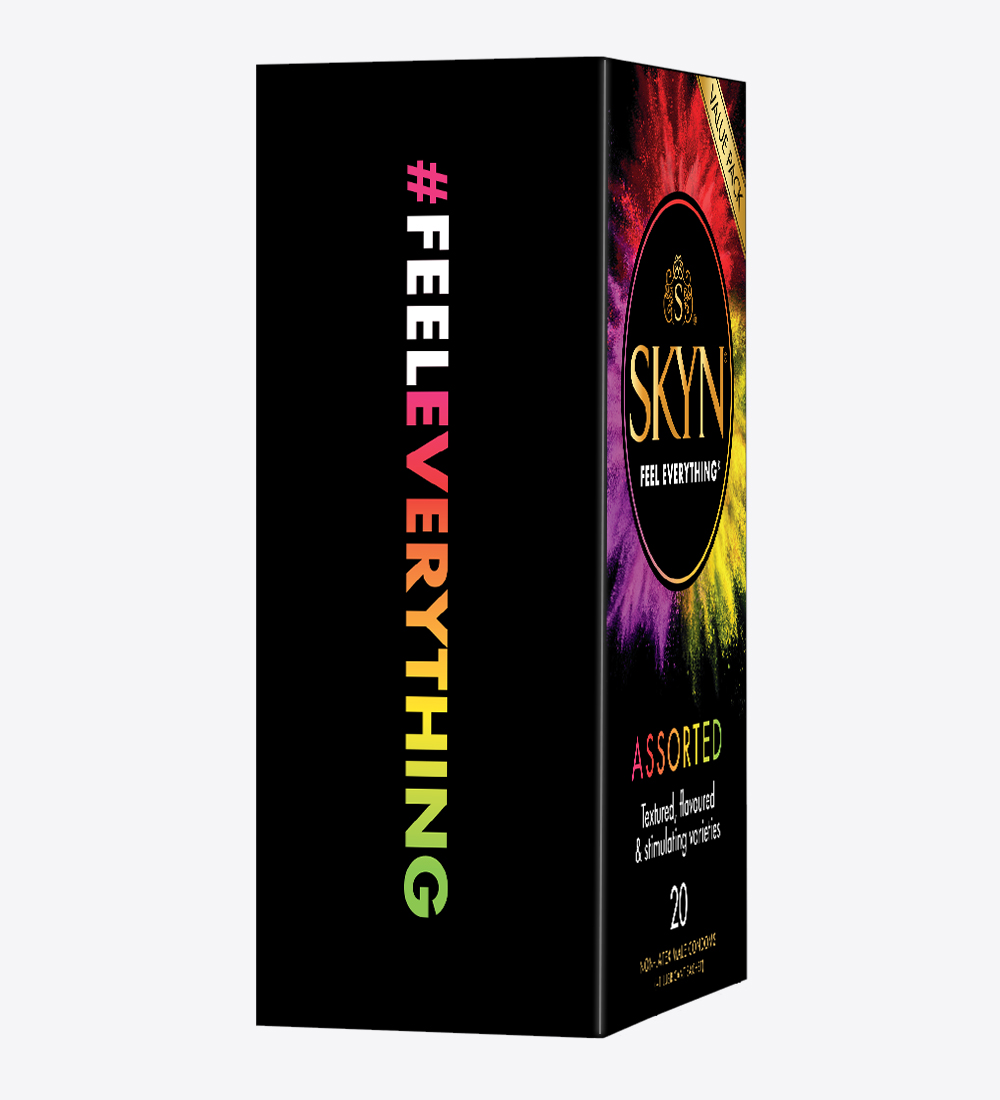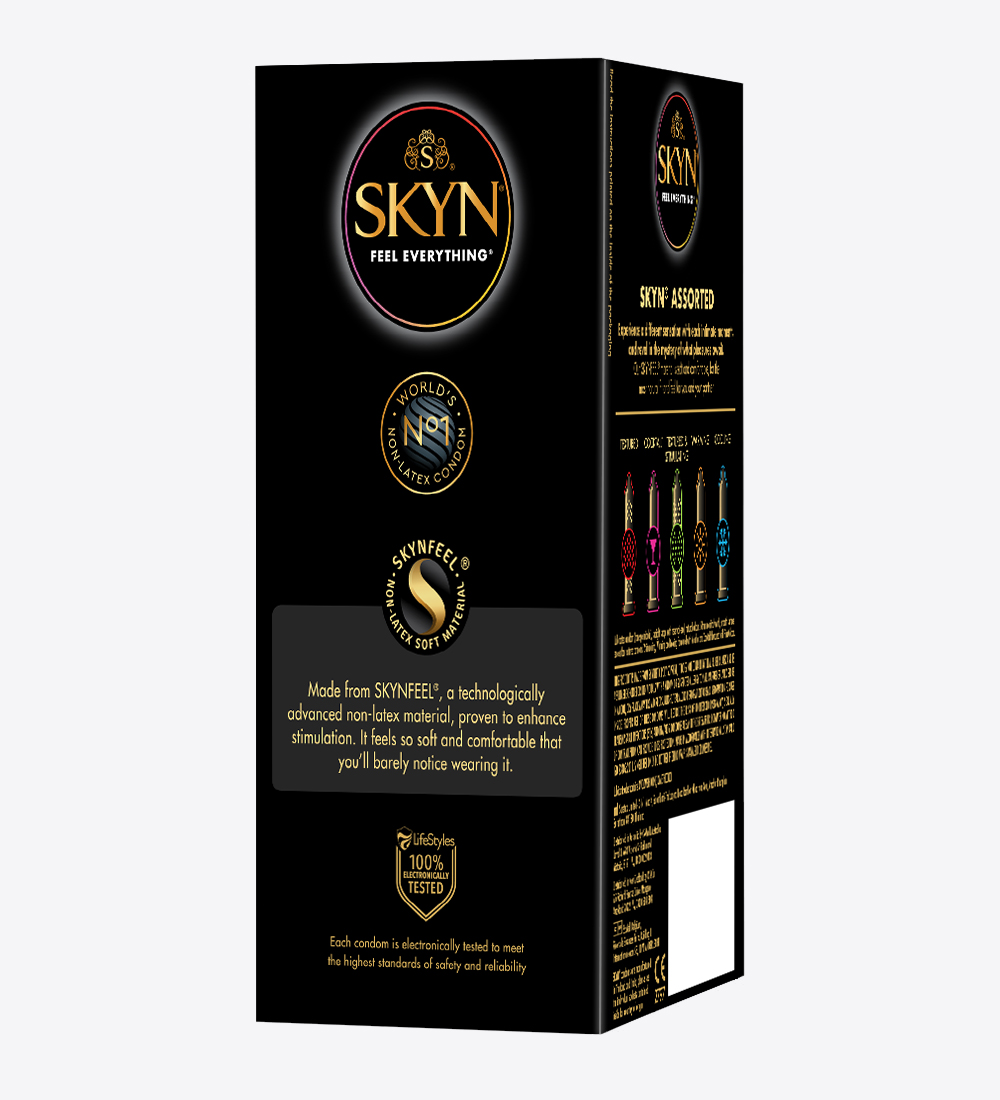 SKYN® Assorted Condoms 60 Pack (3 x 20 Pack - 60 condoms) + Free SKYN® Sensual Touch Massage Gel 100ml
Textured, flavoured & stimulating varieties
(Recommended Retail Price)
Marketplace
Our best products are everywhere
Product
Description
This is why
you'll love it
Experience a different sensation with each intimate moment. Pleasure is an endless exploration with the SKYN® Assorted 20pk - a range of condoms for every intimate experience.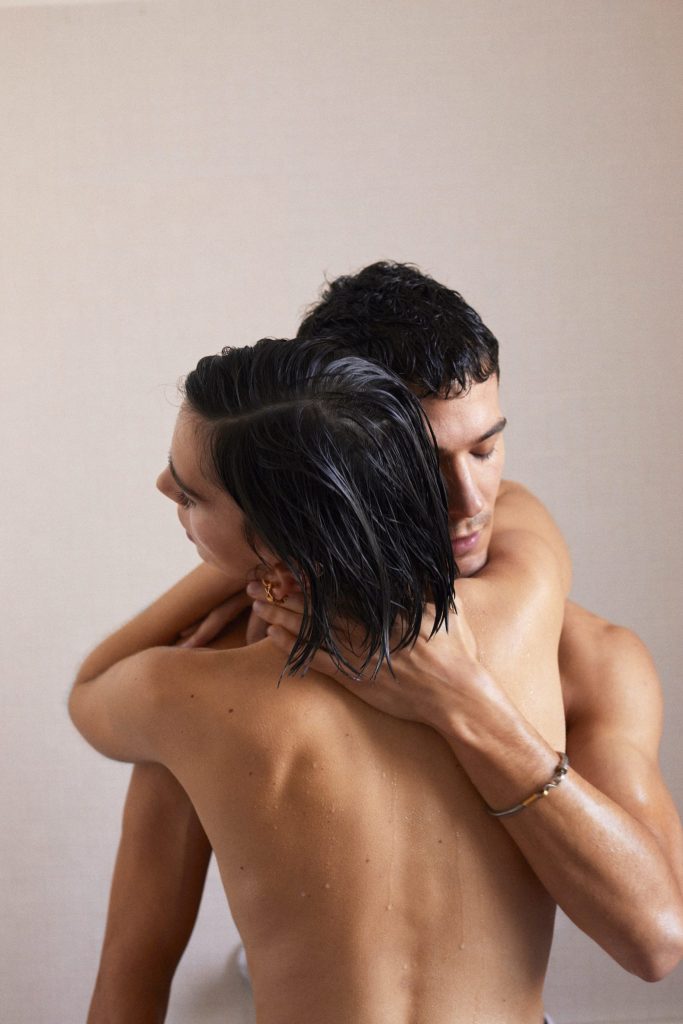 Trust us Closer than ever
20% thinner than SKYN® Original Condoms
"

These are the best feeling condoms I've ever used.

"

ALEX M.

talking about Assorted

"

It is the closest any brand has come to feeling like you aren't wearing a condom.

"

RCHALL

talking about Assorted

"

I honestly don't even notice that I have it one once the action starts.

"

BUGMEAT

talking about Assorted
We bundle, for your pleasure.
There's something to be said for a bundle of SKYN® products delivered to you – the endless exploration of pleasure and intimacy, with a partner or solo.
Save Money
Create more intimacy
Explore new things
Discreet Packaging
Assorted Condoms is so much

better

with...

Adding extra lubrifications is a simple and easy way to make sex comfier and more pleasurable for everyone.

Works Better with

Mysterious assortments of SKYN® sensations

The original natural feeling

$54.99